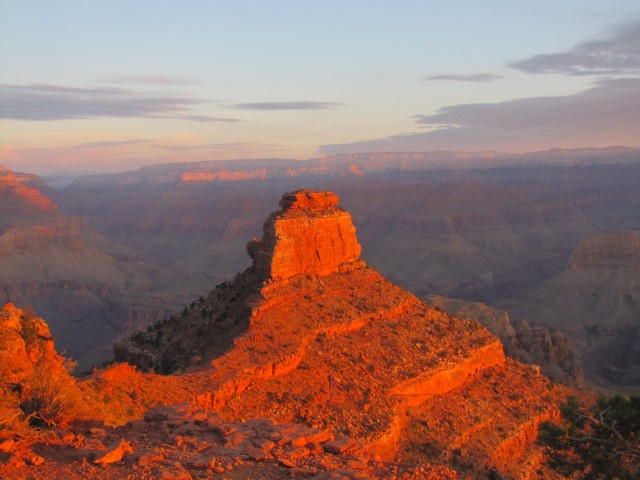 Planning a trip to Grand Canyon is both exciting and confusing. If you are going to Grand Canyon for the first time, here are some tips to help you plan nearly perfect Grand Canyon family vacation:
First and foremost, check out the weather before you start with all the preparations. You can search the web to find out the best time to visit the Canyon. The period between March and May and then from September till November is considered to be the best time to enjoy vacations in Grand Canyon. Summers are warm and busy. To enjoy discounts and offers, you may plan your holidays in the winter months though you may have to bear the cold.
Next you must decide how you will get there. Depending on the availability of time, your budget, and personal choice, you may reach the Grand Canyon by train, or you may board a flight or drive on your own.
Decide which part of the Canyon you want to visit. South Rim is ideal for family vacation due to abundance of services and hotels. If however you are looking for fun and adventure, visit Grand Canyon North Rim. North Rim is quieter than the South Rim and is ideal for couples as well. If you want to avoid going on high altitudes and want to experience the bottom of the Grand Canyon instead, consider Grand Canyon West on the Hualapai Indian Reservation.
Make a list of things that you would want to do when in Grand Canyon. Exciting Colorado River rafting trips, hiking, biking, mule rides, and Grand Canyon air tours are some of the endless things you can do out there. Browse the web to find out what's best to do in Grand Canyon. You may take help of a tour operator to plan the itinerary depending on the availability of time and your personal interest.
Finally, make the bookings well in advance and confirm them before you leave. Ensure that everything is in order and you would have a great time on your Grand Canyon vacation.