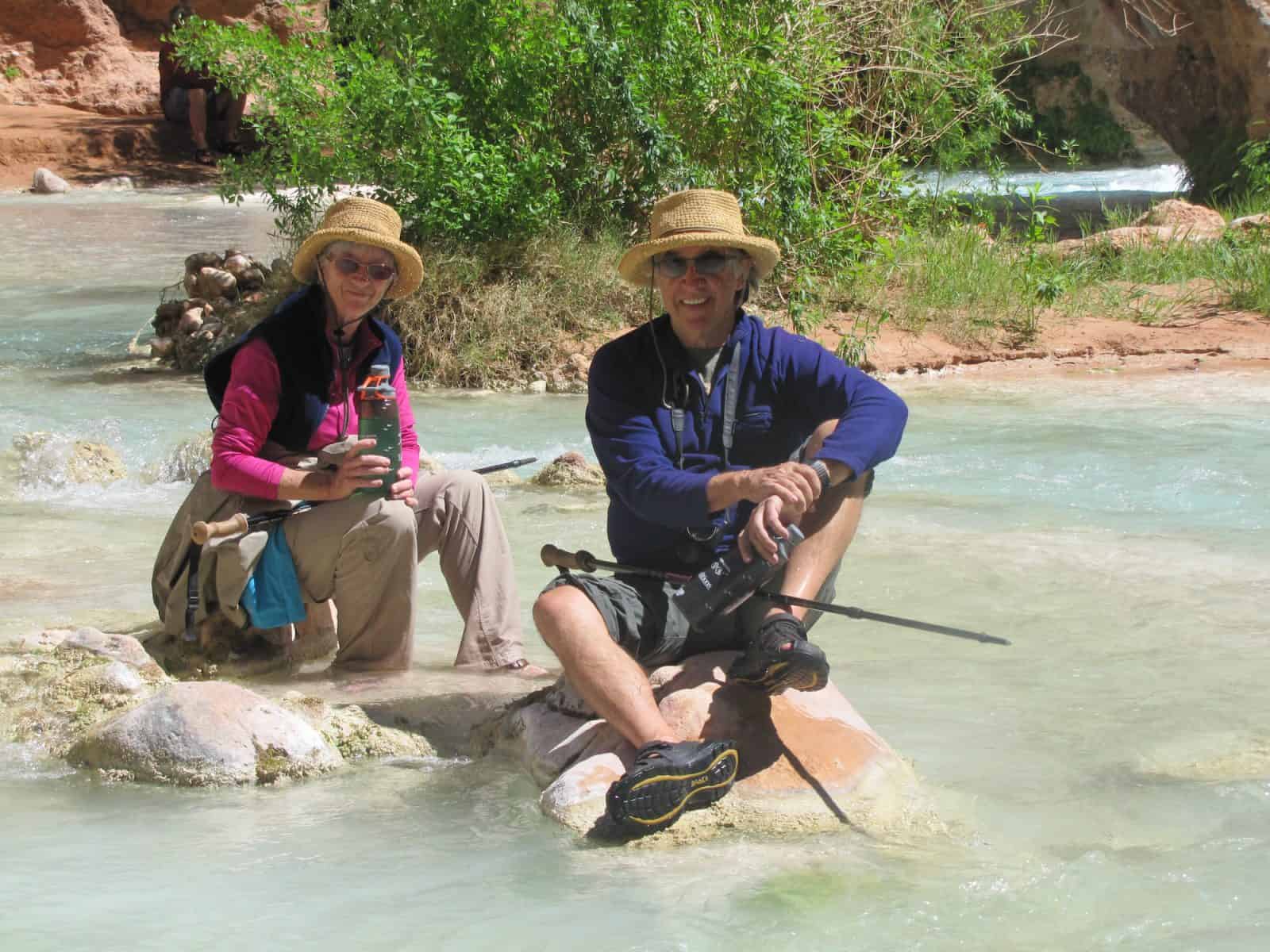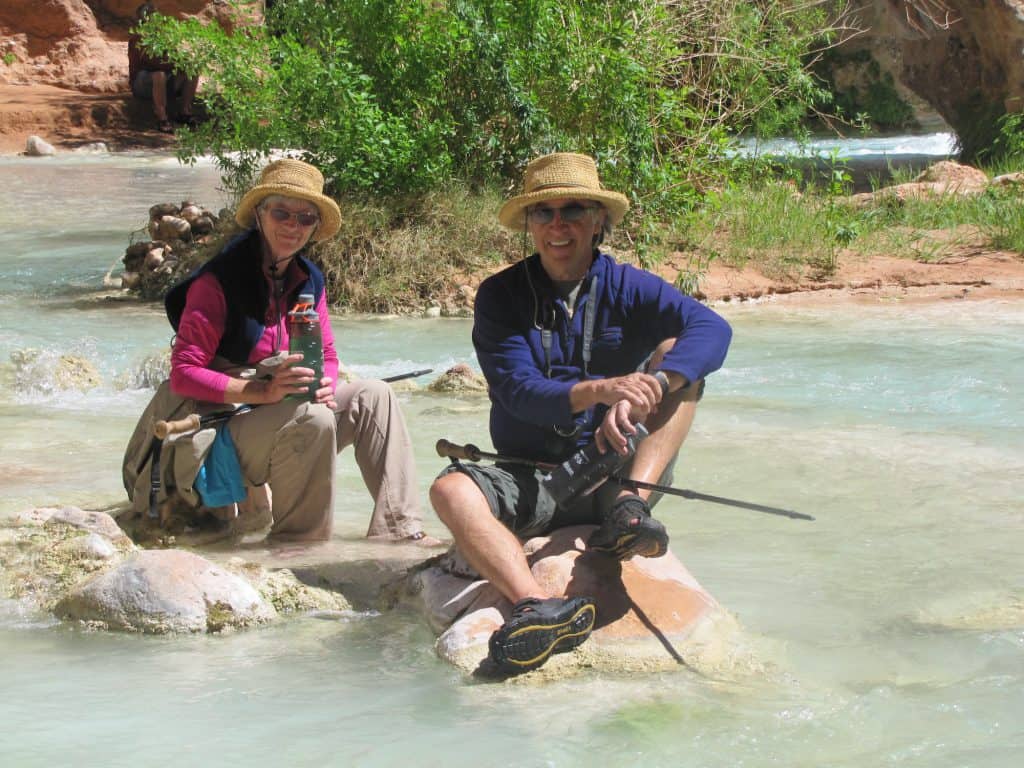 "The mark of a successful man is one that has spent an entire day on the bank of a river without feeling guilty about it." – Chinese Philosopher

just4fun_as - Wilmington
CRATE's Grand Canyon 11-day Paddle/Rowing Trip
We did the 11 day paddle/rowing trip, the 188 mile ride down the river (without the hum of motors). A river trip is a wonderful way to experience the Grand Canyon. Experience breathtaking hikes to side canyons, water falls, caverns, streams and Indian remains. Our group ages ranged from 9 to 70's. Everyone had a wonderful time and everyone was given the opportunity to paddle through the whitewater rapids, if interested.

The CRATE crew is very knowledgeable and shared their passion and love for the river and environment. The food was excellent and plentiful, and they try very hard to ensure that everyone had a great trip. The weather conditions can change quickly in the canyon in August: 100 degrees to a hail storm. Their "pack list" is very good. Bring a good hat, sunscreen, and clothes that can get wet and dry QUICKLY, a good pair of HIKING water shoes, rain gear, head-lamp. Pack that sweatshirt they recommend, I used it several time to warm-up off the river. I enjoyed having a pillow and sheet. Strongly recommend CRATE, our guides were wonderful. I will never forget this trip, I would recommend it to everyone.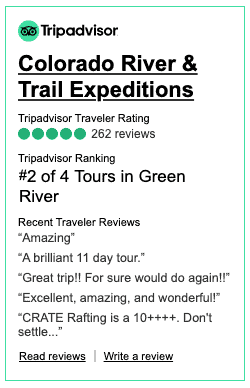 Book Your Adventure Today!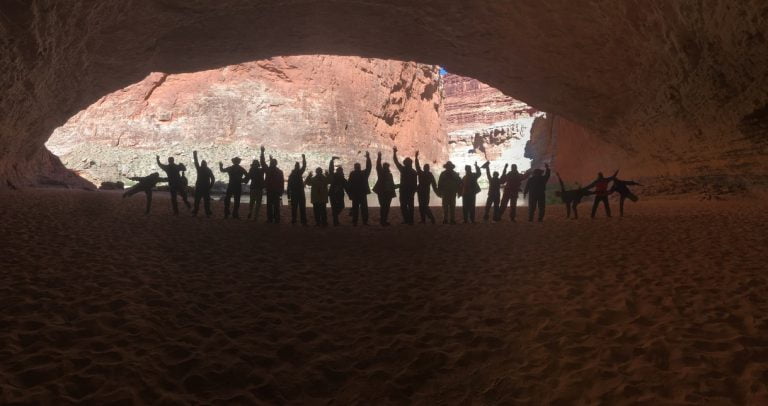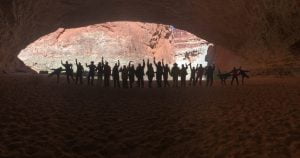 Packing for a river trip can be overwhelming, but it can be less stressful with a few helpful tips.  When we confirm your reservation, we will send you a trip planning booklet complete with a packing list. It is important to review your trip planning information and follow your packing list.  You want to have enough gear to make your trip comfortable, but you do not want to over pack.  Each night spent along the river, you will be responsible for carrying your personal gear from the raft to your campsite.  If you overpack, your bag will be heavier to move. It is also time-consuming digging through, unpacking and repacking extra gear. Here are a few tips for packing your river bag.
Put small items like socks and underwear in a mesh bag, ziplock bag, or packing cubes. This will make it easier to find them in your river bag.
Roll shorts and shirts together in outfits. If you are packing two shirts to each short, roll them both together and then put the second shirt at the top of your bag for the next day.
Put extra items at the bottom of your bag. This could include extra layers or jackets, shoes and things you won't need until the end of your trip.
Have your rain gear at the top of your bag or in your day bag. You might not think you will need rain gear in the middle of the summer, but running rapids first thing in the morning or in the evening shade of the canyon can be cold.  You may want to slip on your rain gear for these occasions. Rainstorms can also come on quickly, so knowing where your rain gear is can help you find it quickly to stay dry.
Having a garbage bag to separate your dirty and sometimes wet laundry from the clean dry clothes in your bag is a good idea. It is also nice to have a few extra ziplock bags. They come in handy!
Bring a couple small, locking carabiners. They are really useful for attaching your day bag, water bottle and other items to the boat.
One outfit to wear in camp. This could even be a cotton t-shirt and shorts. It might feel good to have something comfortable to wear around camp.
Wet wipes are nice to have for a quick wipe down before bed or after blowing sand. It feels great to clean the sand off your face and out of your ears!
Rafting Trip Recommendations

Spring Hiking & Rafting Special
The focus is on off-river hiking and exploration.


Our classic Grand Canyon rafting expedition. It offers ample time to see the sites and side canyons.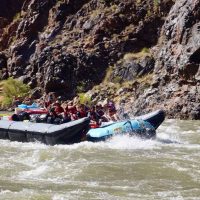 Grand Canyon Rafting combined with a stay at the Bar 10 Ranch.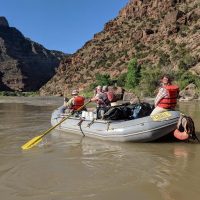 The best multi-generational rafting trip you could find! Paddle your own inflatable kayak through over 30 fun rapids, or just sit back and relax.
CRATE Rafting Trips Since 1971
Free PDF copy of our Rafting Brochure!