Side Tubes and Inflatable Bridge Pontoons For Sale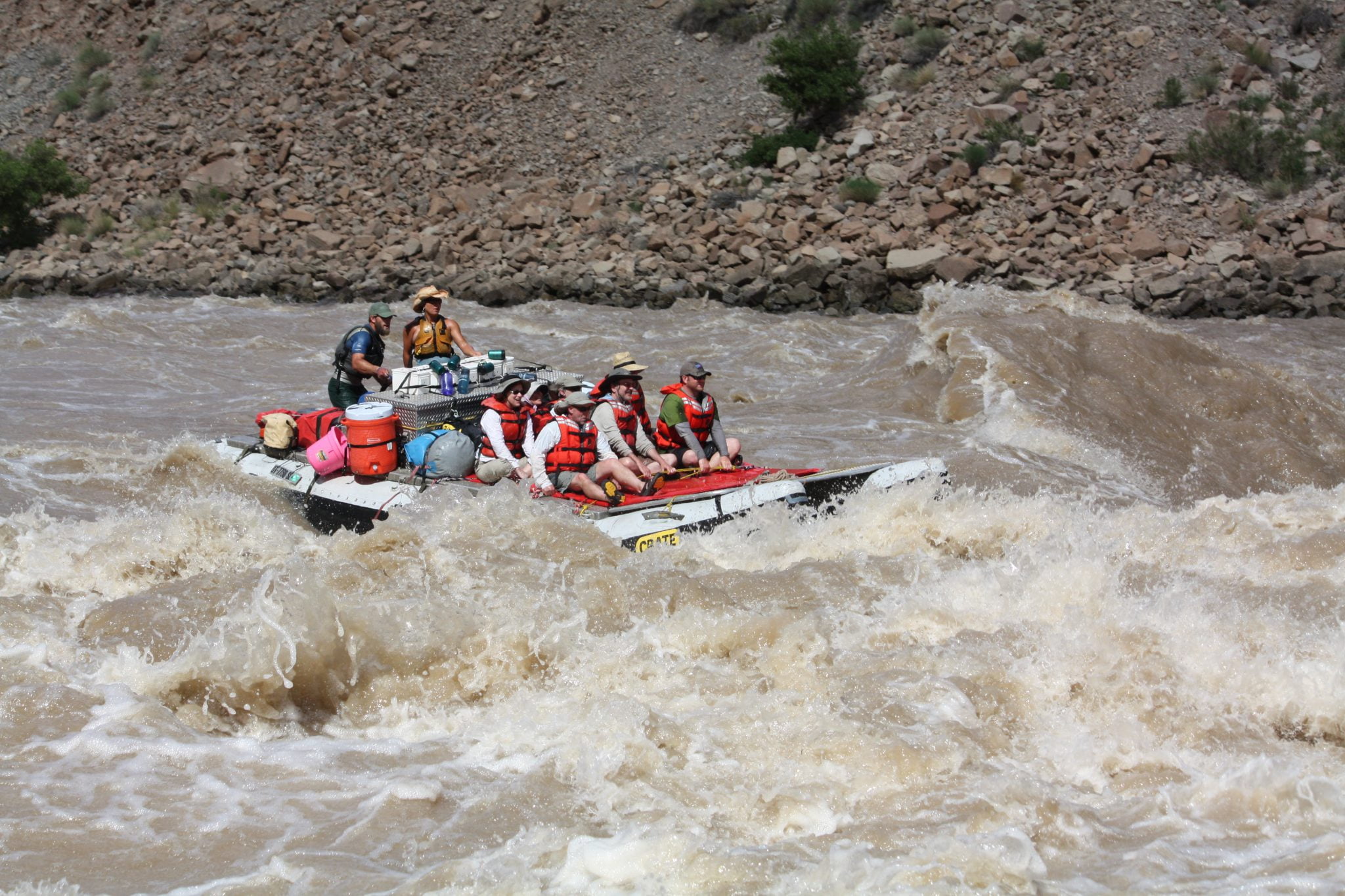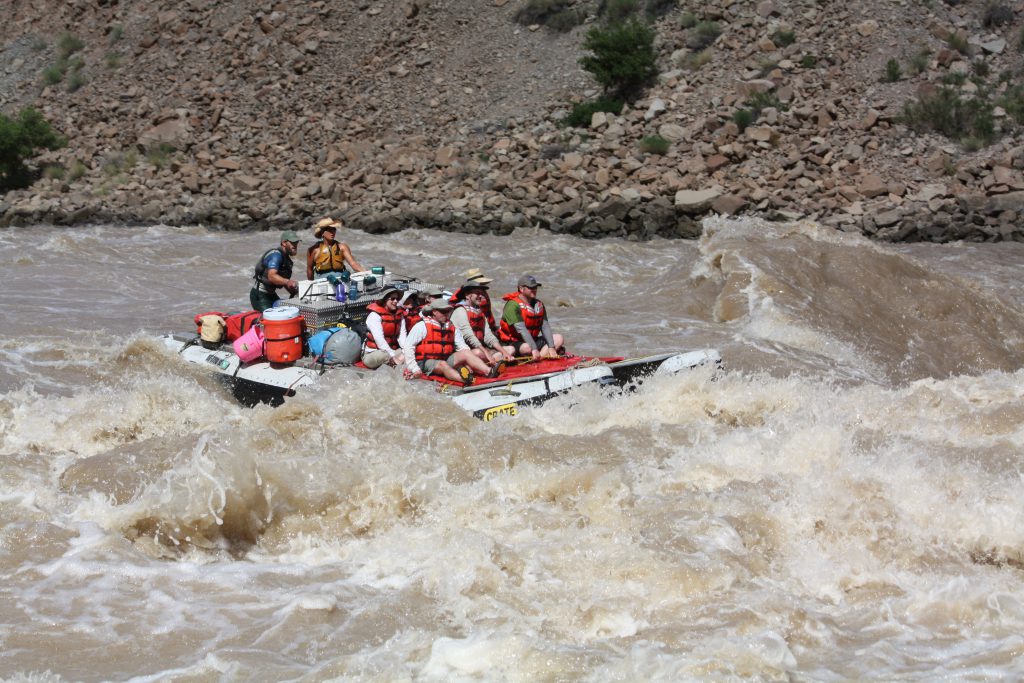 Our Top 3 Picks For Rafting the Colorado River
Book Your Adventure Today!
For Sale-Military Surplus, Sidetubes, Pontoons
Call David Mackay For Pricing 801-261-1789—Or Text Walker Mackay 801-652-8455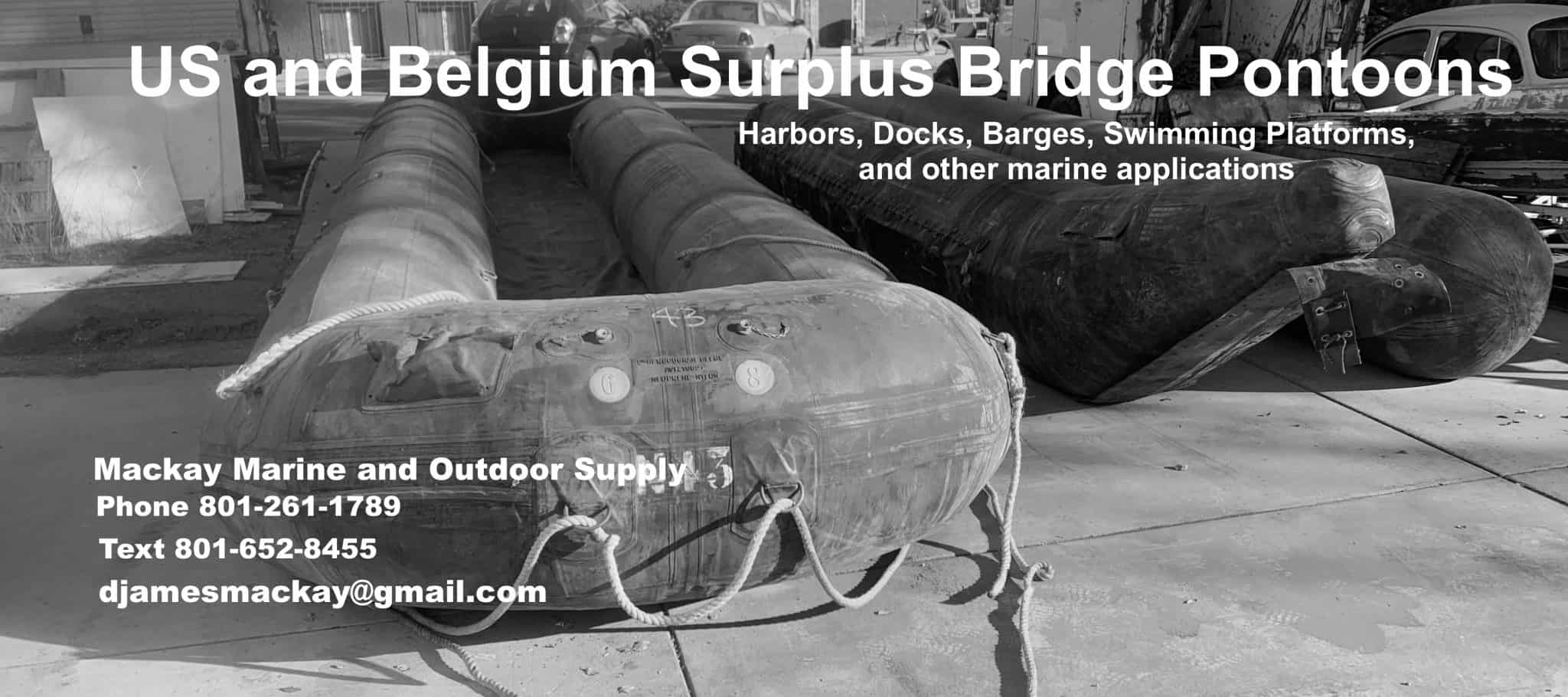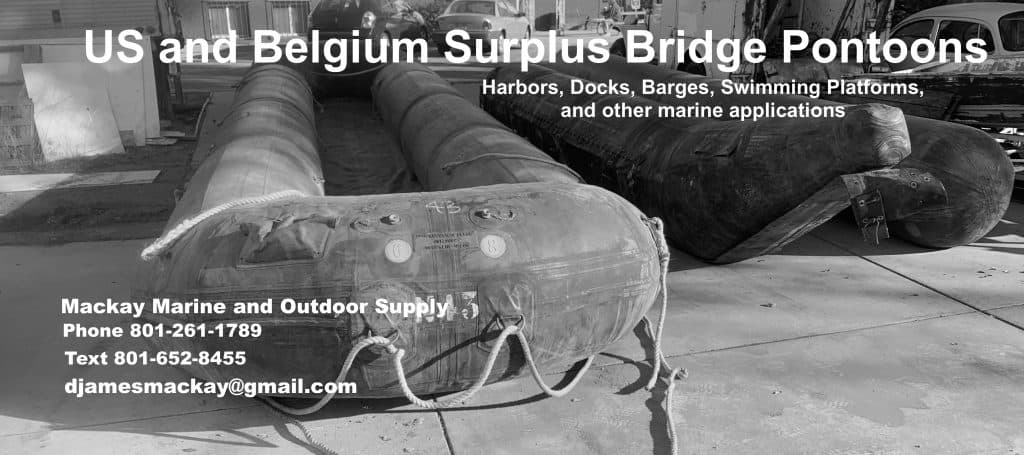 We love river rafting and anything to do with boats.  Besides running rivers in the summer, Dave and Vicki Mackay started Mackay Marine Brine Shrimp Company in 1985.  The company operated during the winter months on the Great Salt Lake collecting Brine Shrimp Eggs, and it is now part of a Great Salt Lake CO-OP.   In the early days of Brine Shrimping, inflatable rafts were used, similar to the ones used on Grand Canyon rafting trips.  Over time, the Brine Shrimp industry moved to quicker Aluminum Boats with cabs to stay warm.
Military Surplus Inflatable Rubber Side Tubes and Military Grade Pontoons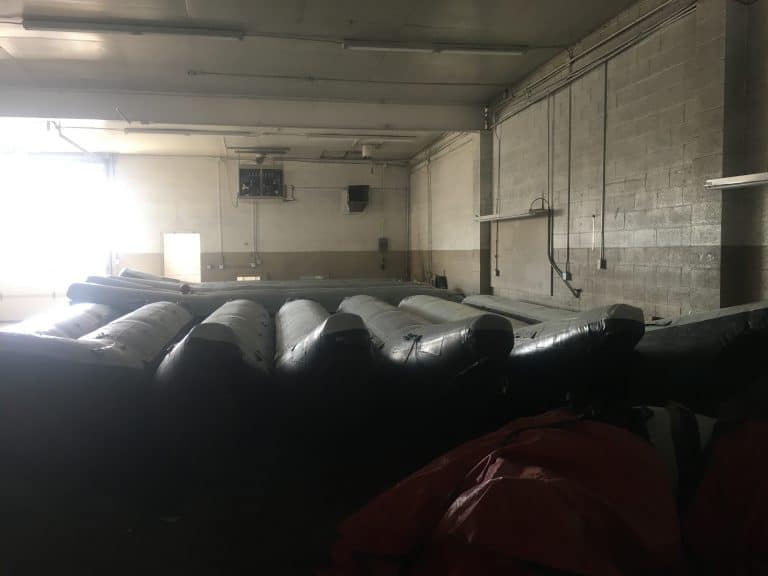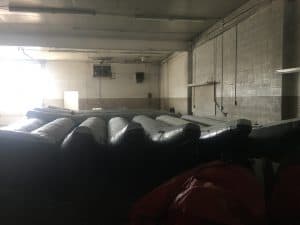 Because of our history, Dave Mackay has always bought and sold military surplus bridge pontoons and side tubes.    We have a large supply of 22′ rubber side tubes similar to the ones used on our Grand Canyon rafting trip motorized rafts.  We also have a large supply of 33′ bridge pontoons.  Lastly we have rounded end tubes that are close to 27 feet in length.  All of these tubes were used in the military for building bridges across rivers.

Side Tubes and J-Tubes For Sale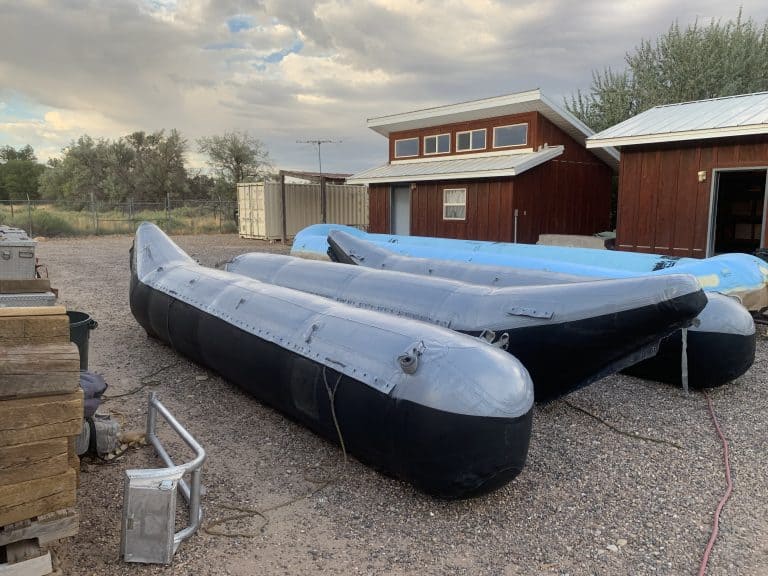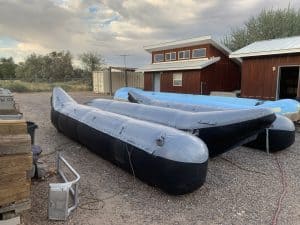 These are the side tubes and j-tubes used for Snout Rig rafts and on the side of S-rigs in Grand Canyon.  They are 22 feet long.  They have one end that is a "Snout" and one end that is rounded or blunt.  We have a variety of tubes from different manufacturers.  These Snout tubes are used in many different industries.  They are often used in salvage operations because they are so stable.  These inflatable tubes are also used for docks, bumpers, and floating platforms.  Inflatable snout tubes can be used on lakes, rivers, and oceans.


Belgium 33 Foot Bridge Pontoons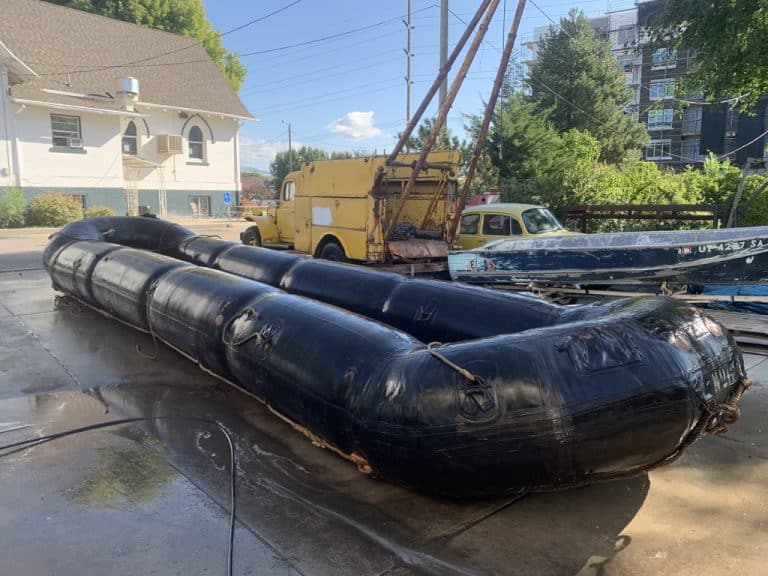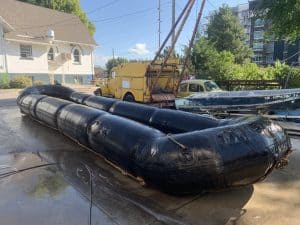 These are incredibly well made rubber pontoons from Belgium.  They are 33 feet long, with 36″ tubes.  They have floors that can be left in or cut out.  These can be used for a variety of different things.  These pontoons can be transformed into a motorized raft, a sweep boat, used as a dock, or as a swimming platform on a lake.  There are infinite possibilities for these rubber pontoons.


27′  Round Roller Tubes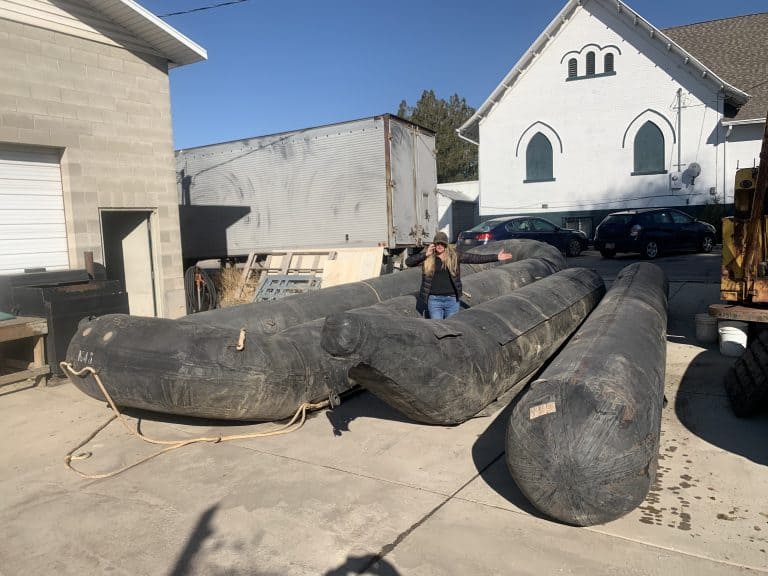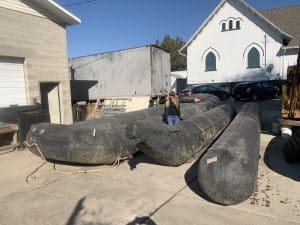 These tubes were manufactured to fit inside the 33′ Belgium Pontoons.  They are approximately 27 feet long and have a diameter of 36″ with 2 different chambers per roller tube.  These military bridge pontoons could be used to roll big barges or equipment.  They could also be used for salvage tubes to float up sunken equipment.
If you have any questions or to book an adventure today please call us at (800) 253-7328. 
Grand Canyon River Trip Recommendations

CRATE Rafting Trips Since 1971
Free PDF copy of our Rafting Brochure!