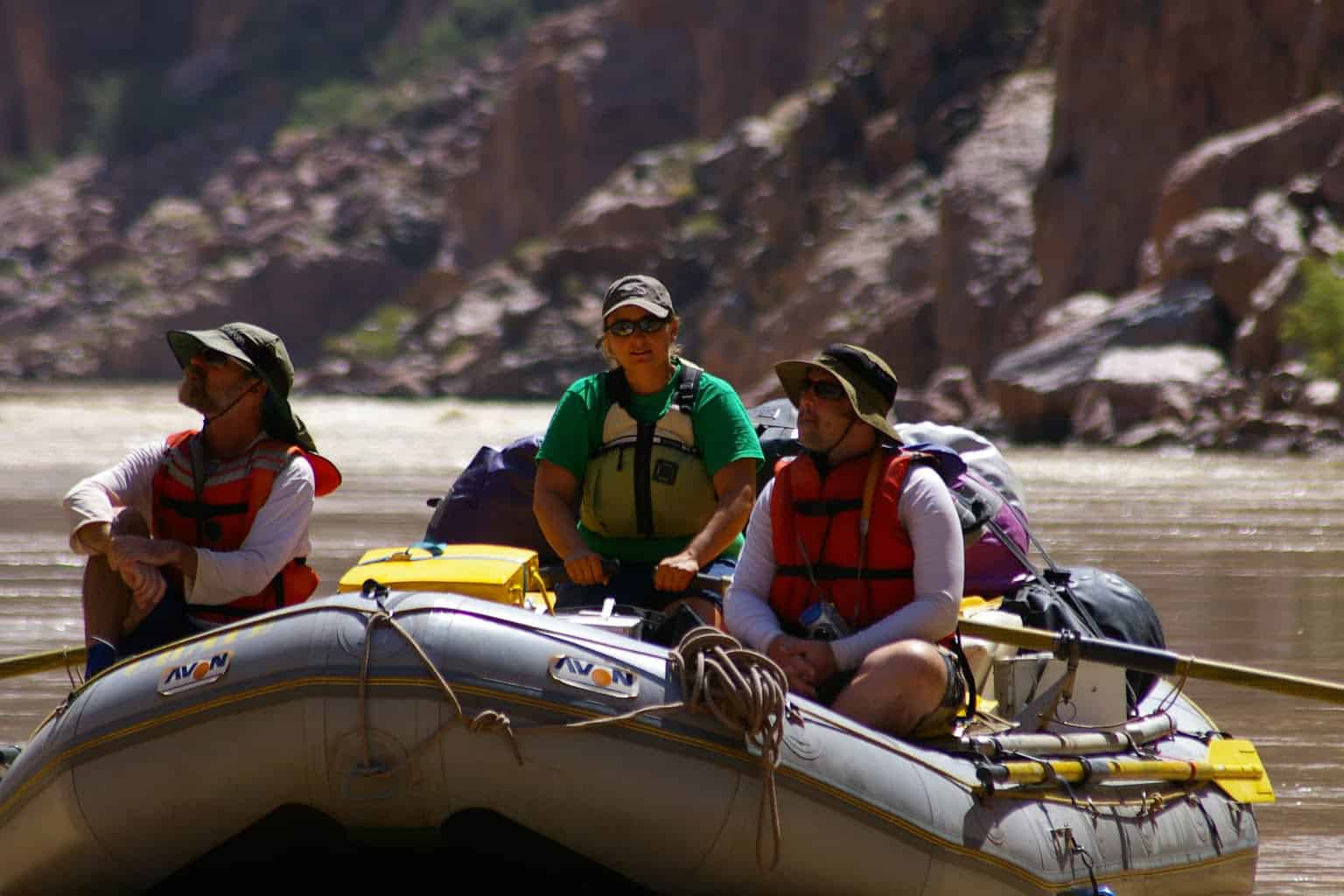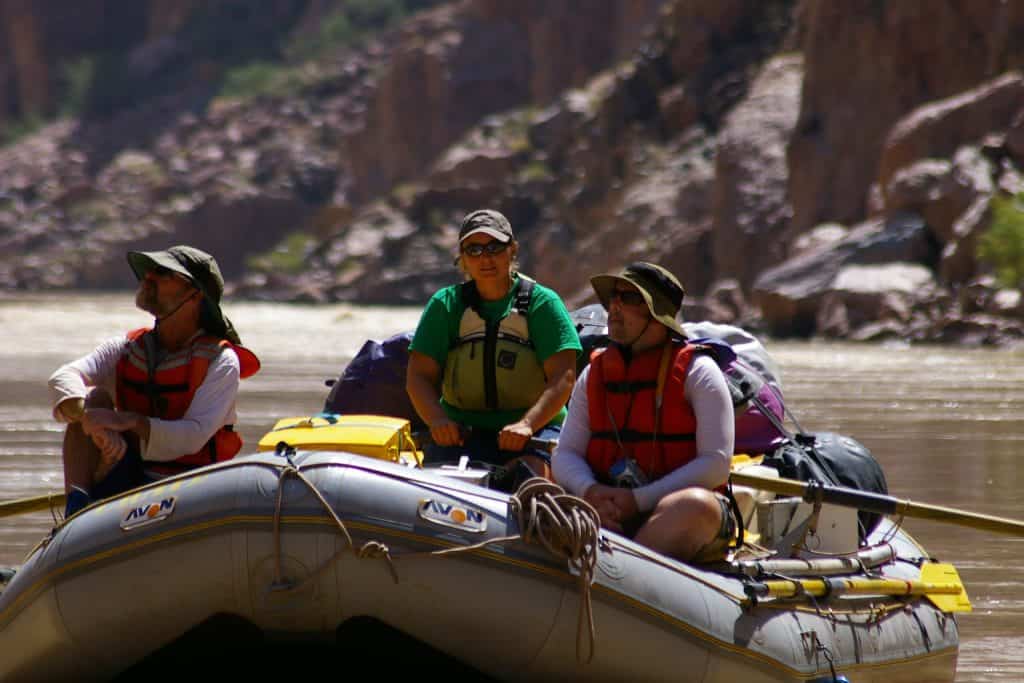 "A vacation is having nothing to do and all day to do it in." – Robert Orben
"The Rivers flow not past, But through us." - John Muir

lydiah991 - Brainbridge Island
Absolutely Go!
Our group rafted the Colorado River through the Grand Canyon. It was such a positive experience from reservation to the take-out. Our rafting adventure was so well-coordinated and we felt confident in our delightful crew from the first rapid to the last. Delicious meals, great conversations, challenging hikes, and yummy desserts. The crew checked in with us regularly to make sure we were comfortable and were accommodating for various levels of abilities. We even had poetry read to us each morning before we started our day. Would I go again? Absolutely! Would there be a few things I would do differently? Absolutely! Less personal items (you won't be shampooing as often as you think), less clothing, and a few more layering pieces. Overall, this was truly a trip of a lifetime.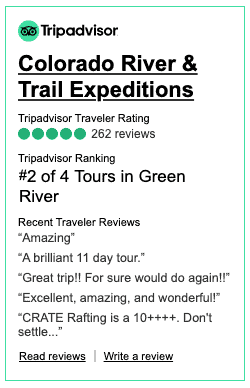 Book Your Adventure Today!
Choosing the Best Rafting Trip
There are a lot of wonderful options when it comes to choosing a rafting trip, and sometimes it can be hard to decide which river trip is best for you. We provide rafting trips for individuals, couples, families, groups, and organizations ranging from 1 to 14 days. Some factors to consider when choosing your perfect rafting adventure are listed below.
10 Factors to Help You Choose Your Best Rafting Experience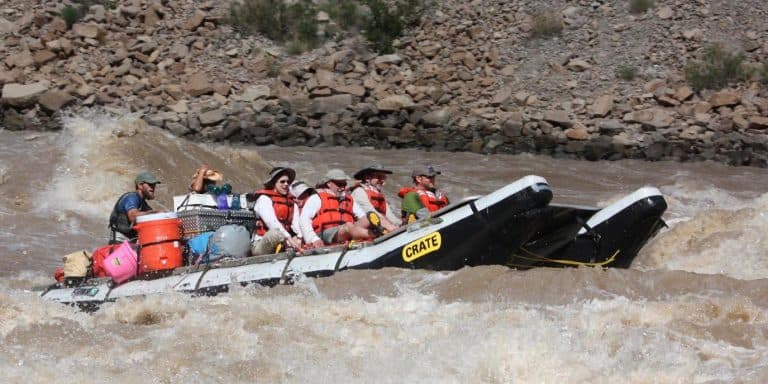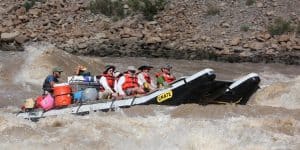 #1  What Time of Year Would You like to go Rafting?
Our river season starts around the first of April and usually ends around the middle of September.  Each month tends to be a little bit different and has its own character.  April and May in Grand Canyon have the potential for a big wildflower bloom.  This tends to happen a little bit later as you move North into Canyonlands and Desolation Canyon.  April and early May offer the best opportunities for off-river hiking because of the cooler temperatures.
Because the Colorado River in Grand Canyon is regulated by Glen Canyon Dam, there is adequate flow throughout the year, but there is never really high water.  On the other hand Cataract Canyon and Desolation Canyon tend to get big spring run-off flows in late May and early June.  These high spring flows transform the rapids of Cataract Canyon into massive haystack waves and gigantic curling holes. 
June through the middle of July is one of the best times of the year to enjoy the rapids, pools, and waterfalls. The days tend to be full of sun and the night skies full of stars.   
Sometime in mid July, the monsoon season starts on Colorado Plateau.  This is a spectacular time to experience the Canyons of the Southwest.  With the build up of clouds in the afternoon there is a chance to escape the sun.  If you are lucky,  you may get to witness "Rim Falls."   Rim falls occur after a big rainstorm and cause the water to flow off of the cliffs in spectacular fashion.  Many guides will tell you July is the best time to see Desolation Canyon on the Green River because the fabulous beaches start coming out in full force as the water recedes after spring run-off.
Around the middle of August the monsoons stop.  Late August and September tend to be clear with less rain.  Beaches are big and beautiful and nights are slightly cooler.
Current Grand Canyon weather and a chart of average temperatures and precipitation can be found by following this link.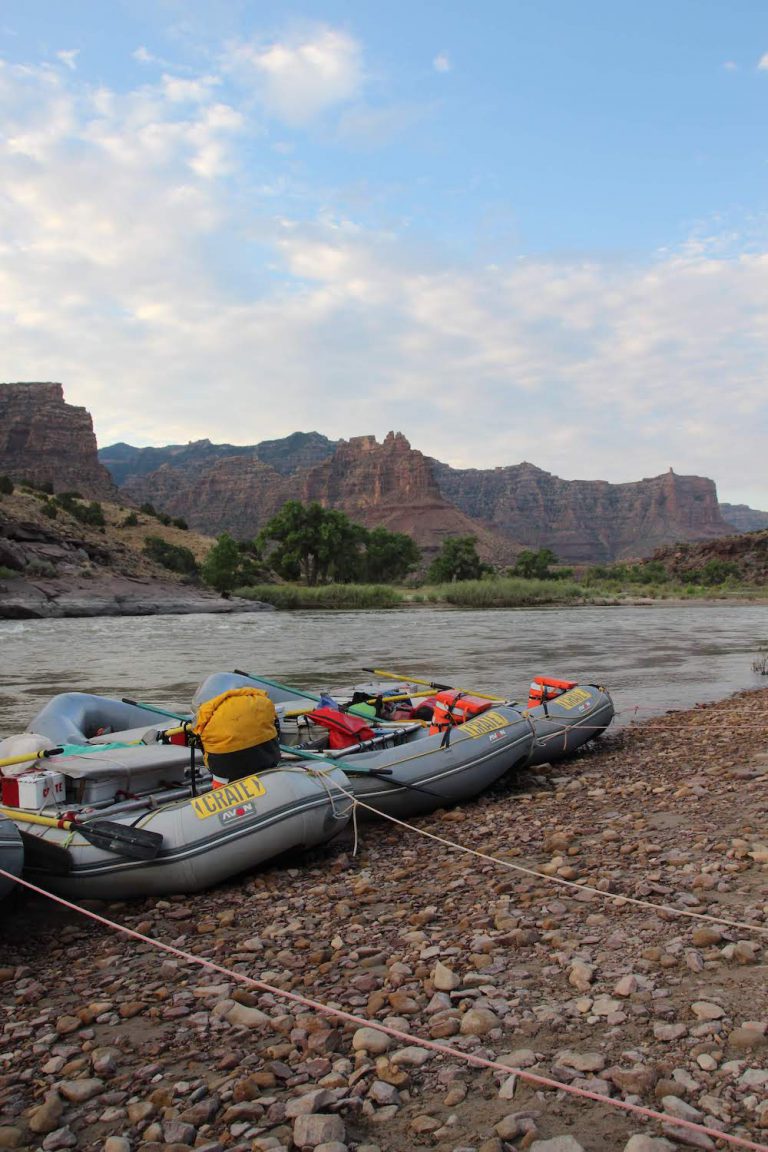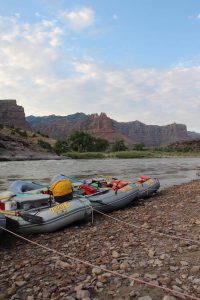 #2  What about Age Restrictions?
Yes, our trips do have age restrictions.   
Our minimum age limit in Grand Canyon is 12 years old on motorized rafting trips and 14-16 years on our rowing and paddle trips depending on size and experience. 
Our minimum age limit for Cataract Canyon is 12-14 years old depending on river flows.
Our minimum age for Westwater Canyon is 12-14 years old depending on river flows.
Our best multi-day rafting expeditions for younger kids is Desolation Canyon on the Green River.  Our minimum age on this trip is 6-8 depending on the size of the child.  Desolation Canyon is our best family trip because the rapids are more mild, the pace is a little slower, and the campsites are beautiful.  These add up to a winning combination for the young adventurer.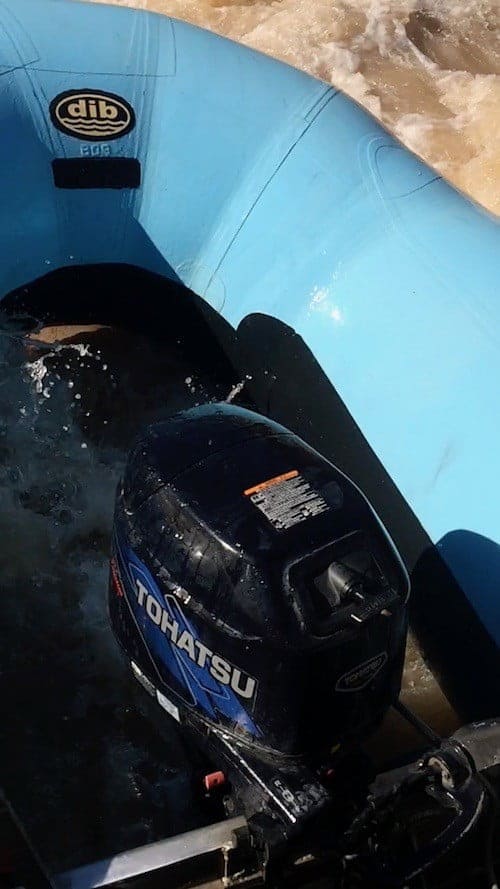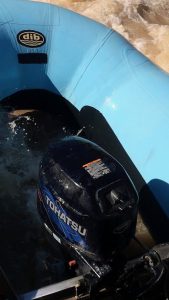 #3  Motorized vs Non-Motorized
Our motorized rafting trips use outboard motors as the primary means of propulsion.  The motors are used to steer the boat through the rapids and push the boats through the flatwater.  Our motorized rafts are usually 37′ in length and carry about 12 passengers plus crew.  We also use 22′ long motorized Snout Rigs.  The motorized rafts allow more miles to be covered per day as well as more flexibility when choosing camps or doing hikes.  
Non-Motorized trips do not use outboard motors.  Instead they use oars or paddles.   On our row rafts, a guide sits in the middle and rows the boat.  On our paddle boats, everyone has a paddle and powers the raft while a guide steers the boat from the back.  Some people prefer trips without motors because of the natural quiet.  These trips cover less miles per day than motorized trips.  Our oar boats are 16-18 feet in length and the paddle rafts are 14 to 16 feet in length.
See our About Our Rafts page for more information and photos.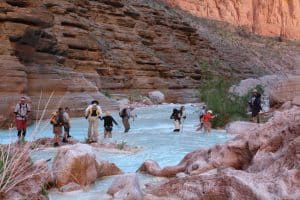 #4 Off River Time
Many people come on a river trip for the rapids and the excitement, but it doesn't take long to realize a rafting trip is about a lot more than just rapids.  For some people the time spent off river hiking, exploring, and camping is their favorite part of the trip.  The rivers allow access to amazing side canyons and spectacular views that can not easily be explored any other way.  If you don't want to hike you don't have to.  You can sit with the boats and read or just enjoy being in an incredible place.  There is never time to be bored on a rafting expedition.


#5 Trip Length
Our trips vary in length from 1 day up to two weeks.  The entire Grand Canyon covers 277 river miles and takes a minimum of 8 days.  We do offer shorter Grand Canyon trips that cover sections of the Colorado River in Grand Canyon.  These rafting tours require either hiking in or out of the canyon, or coming in or out via helicopter. 
Our Desolation Canyon and Cataract Canyon Expeditions are generally 4-5 days in length.
Our shortest trips are in the Moab, Utah area.  We offer a one-day on the Fisher Towers section of the Colorado River and a 1 or 2 day rafting trip on the Colorado River through Westwater Canyon. 
Our Alaska river trips on the Tatshenshini and Alsek River are 11-12 days in length.  This allows the perfect amount of time to experience these incredible landscapes.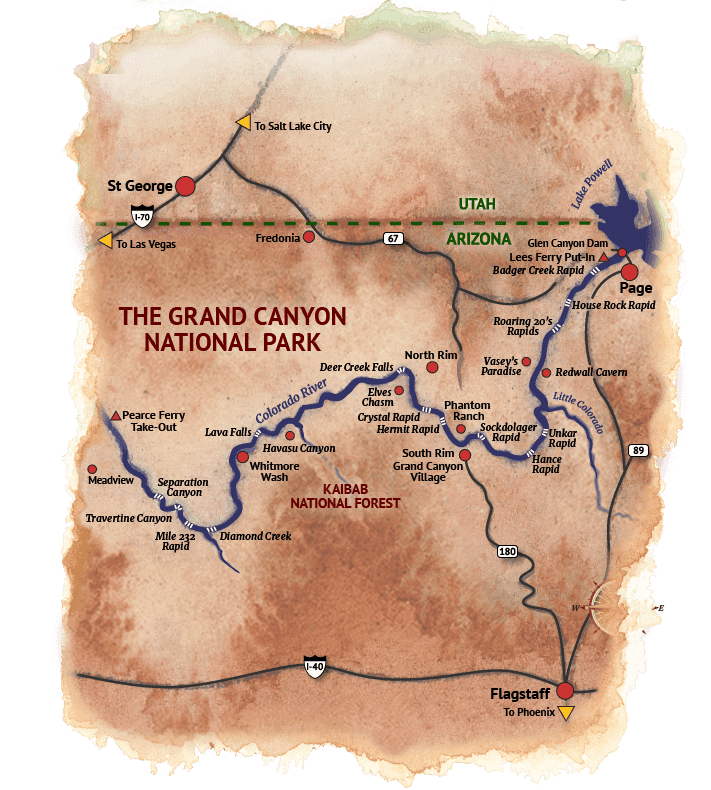 #6 A guide to the sections of the Colorado River in Grand Canyon
Full Grand Canyon—This Grand Canyon Trip covers the entire length of the Grand Canyon from Lees Ferry to Pearce Ferry.  This trip covers all 277 miles of the Grand Canyon, it is our most popular trip, and our recommended trip for those with the time.
Grand Canyon Lees Ferry to Whitmore Wash–This section has been affectionately called the "Heart of the Canyon."  This trip starts at Lees Ferry and ends at Whitmore Wash.  It covers the first 187 miles of the Colorado River through Grand Canyon.  The trip ends with a helicopter ride out the Grand Canyon and a plane ride back to Las Vegas or Marble Canyon.   
Upper Grand Canyon Rafting Trip–This trip follows the Colorado River through Grand Canyon from Lees Ferry to Phantom Ranch.  This section covers the first 88 miles of Grand Canyon.  It requires a very strenuous 9 mile hike out of Grand Canyon.
Lower Grand Canyon Rafting Trip–This rafting trip starts where the Upper Grand Canyon rafting trip ends.  It covers the 192 miles of the Colorado River from Phantom Ranch to Pearce Ferry.  This trip requires a very strenuous 9 mile hike into the Grand Canyon.
Hike In, Raft the Canyon, Helicopter Out–This section of Colorado River rafting starts at Phantom Ranch and ends at Whitmore Wash.  It covers 100 river miles.  This trip requires a very strenuous 9 mile hike into the Grand Canyon and ends with a helicopter ride out of the canyon, followed by a scenic plane ride back to the South Rim of the Grand Canyon.
Grand Canyon Multi-Sport Ranch and Raft Adventure–This trip can also be referred to as the "Ranch and Rafting Combo", the "Western Grand Canyon 3-day trip", The "Whitmore Down Trip," "Grand Canyon Getaway" and the "Lower Lower Grand Canyon Trip."  It covers the section of river from Whitmore Wash to Lake Mead.  It is popular not only because of the Colorado River and Grand Canyon, but also because of the easy logistics and the combination of a real Western Ranch Experience.  The trip is all inclusive from Las Vegas.  It starts with a scenic flight to the Bar 10 Ranch where various western activities including skeet shooting and horseback riding are offered.  The next day, a helicopter takes you from the rim to our waiting rafts.  From there the trips follows the Colorado River to the end of the Grand Canyon.  In total the trip covers close to 90 miles.  During those 90 miles the river encounters 7-8 rapids, some nice scenery, and a couple of nice hiking opportunities.
#7 Whitewater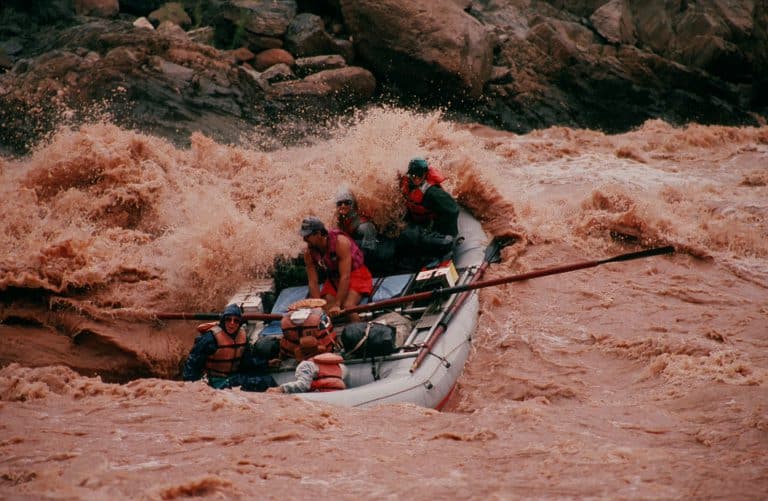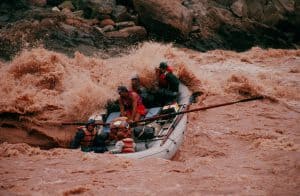 The class of whitewater on all of the rivers we run is heavily weighted by the flow of the river and type/size of the boat or raft. Most of the rivers we run have a high volume which means the waves become giant at higher flows.  Low water brings out new features that were previously covered by the high flows.  Below is a rough guide to the class of the river sections we run.  These ratings change with the flow of the rivers.
Grand Canyon III-IV
Cataract Canyon III-V
Alsek River III-IV
Tatshenshini River III-IV
Westwater Canyon III-IV
Desolation Canyon II-III
Fisher Towers One Day I-III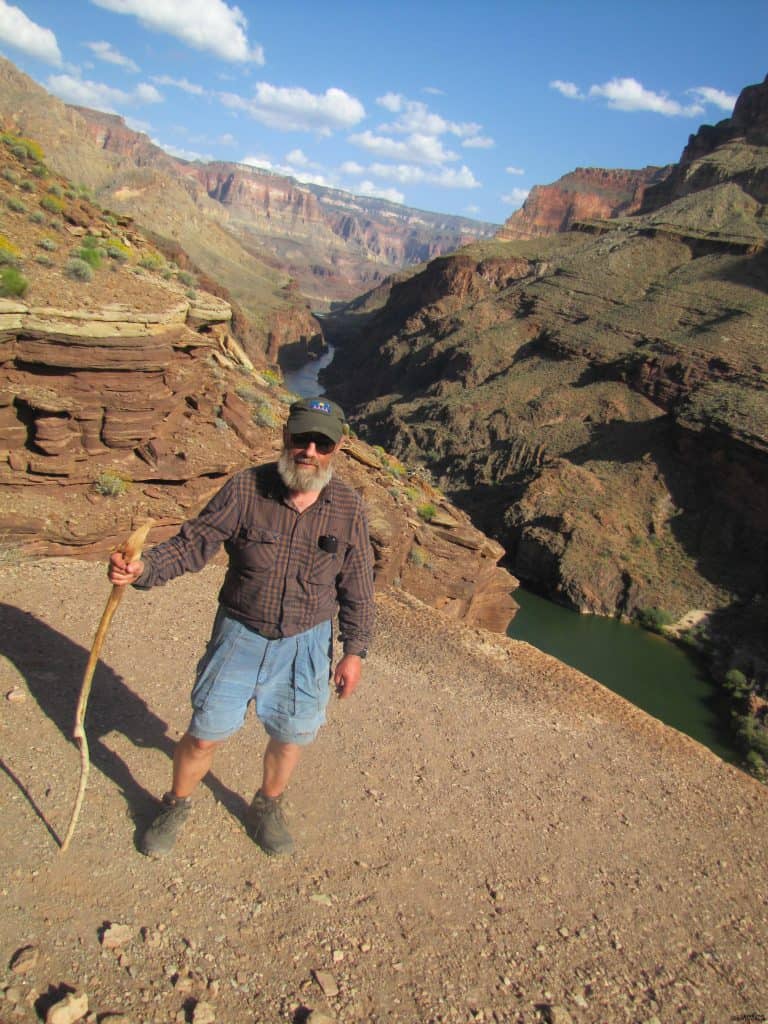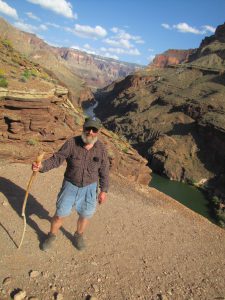 #8 Off River Hiking
Off-river hiking and excursions are a big part of our rafting trips.  Some of our guests claim the time spent off-river was as good as being on the river.  The difficulty of hiking in Canyon Country  depends on a variety of factors including the length of the hike, the trail, and the weather.
Sometimes (not very often), the destination is right of the front of the boat, or there is an easy flat trail.  Most of the time the trails are not easy and require some mental toughness, physical ability, and a go get 'em attitude.  Not only is the destination worth it, but the journey is also a big part of the fun.
The hiking throughout Canyon Country is full of rocks and boulders.  This requires a lot of going up, over, around, and through rocks.  It also means the trail can sometimes be hard to find.  Other times, the destination requires crossing streams full of rocks and then walking through ankle deep sand before crossing the same creek again.  Then there are the trails that wind through cactus or tumbleweeds.  Lastly, the hikes always start from the river which means you must always go up. 
 It is important to break in your hiking shoes and sandals and try to hike in similar terrain to what you will be hiking in on your river trip.  Clouds are a rarity in the Southwest during the Summer.  So be prepared for hot temperatures.
Always know that hikes are optional and our guides will do their best to prepare you for the hike, and help you reach the destination.  Don't forget your water bottle and camera!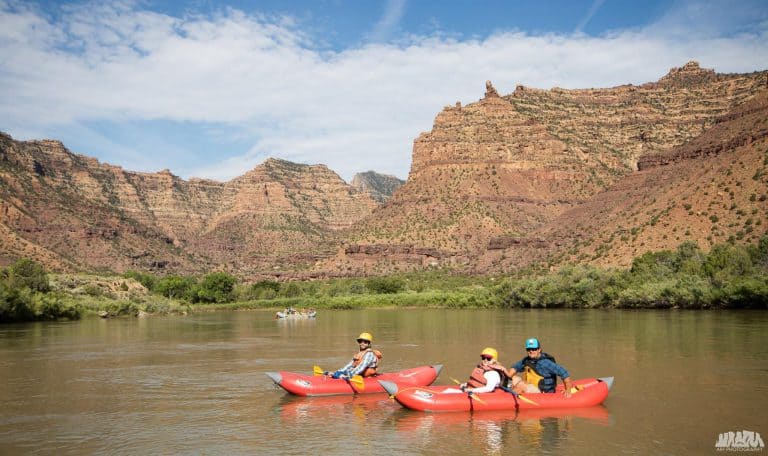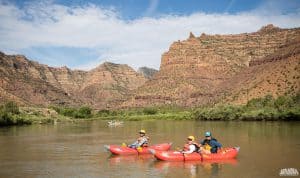 #9 Inflatable Kayaks i.e. "Duckies"
For those who want to experience being a captain of their own boat we offer an option to paddle their own inflatable kayak on the Green River through Desolation Canyon.  These watercraft are one person or two person.  They offer a more active approach to the trip as well as turning mild rapids wild.  The kayaks are usually used on a rotating basis within the group, but can be requested on a full time basis.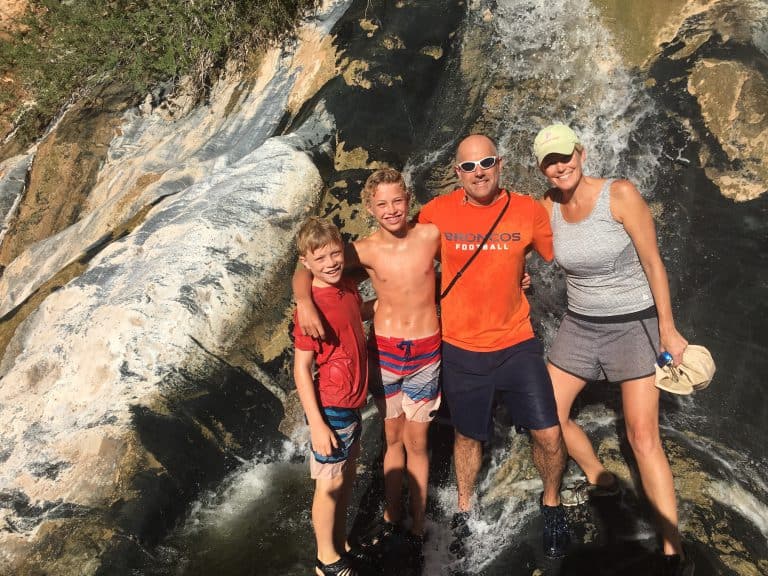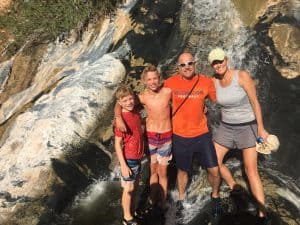 #10 Why Take a Rafting Vacation
Rafting vacations are the best vacation in the world.  The days are full of adventure and the nights are full of stars and constellations.  Getting out in nature and reconnecting with the natural world is a necessity.  Being able to disconnect from the daily routine of cell phones and screens is becoming more and more important and harder to find.  Outdoor adventure trips allow you to spend time with each other or to meet new friends with undivided attention.
Still Unsure of the Best Rafting Trip For You?
Call us and we will be happy to answer any questions you may have.  800-253-7328
You can also use this form (click here) to get a free PDF copy of our rafting brochure!
Most Popular Rafting Trips

CRATE Rafting Trips Since 1971
Free PDF copy of our Rafting Brochure!