Cataract Canyon Rafting Trips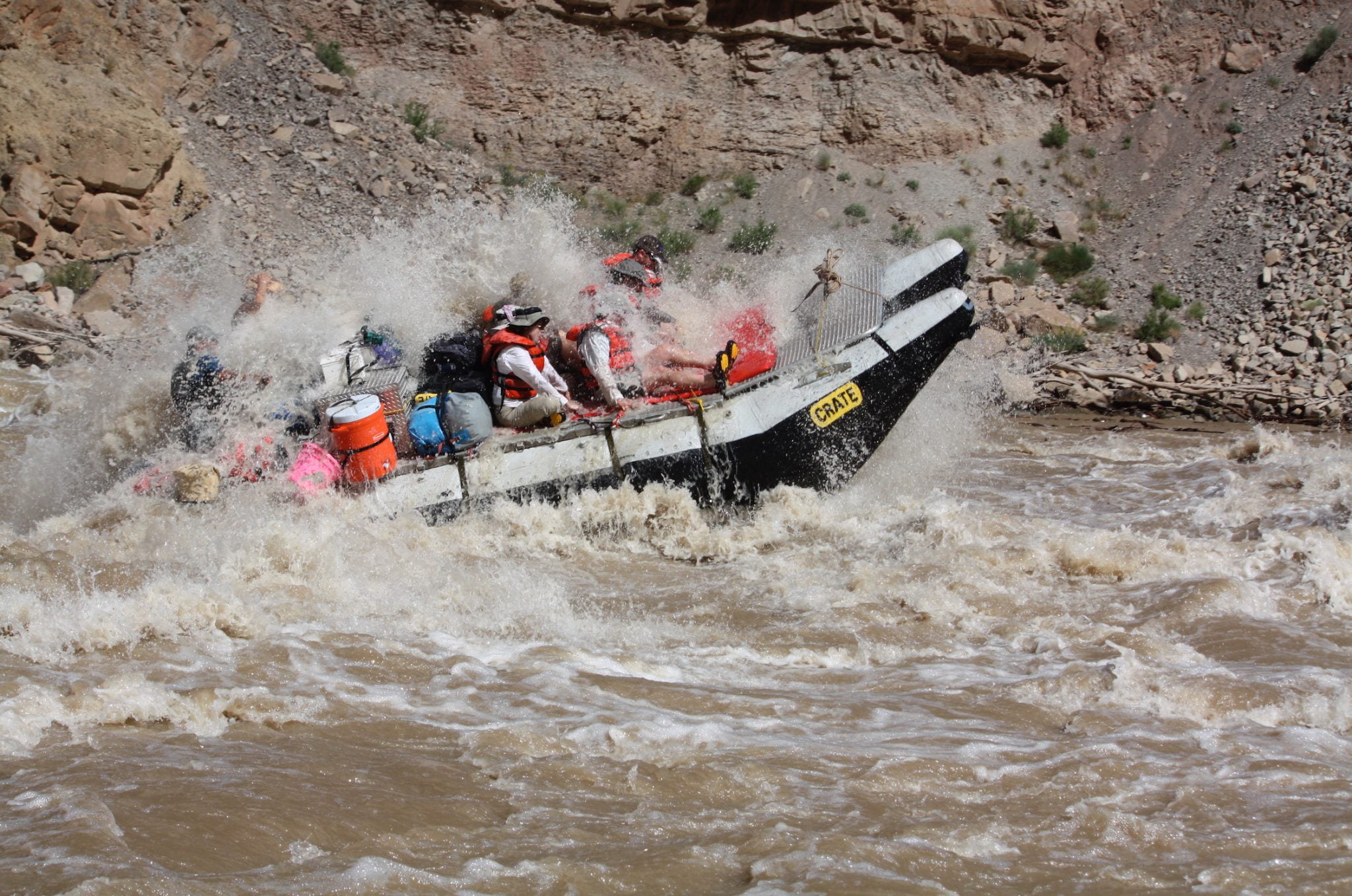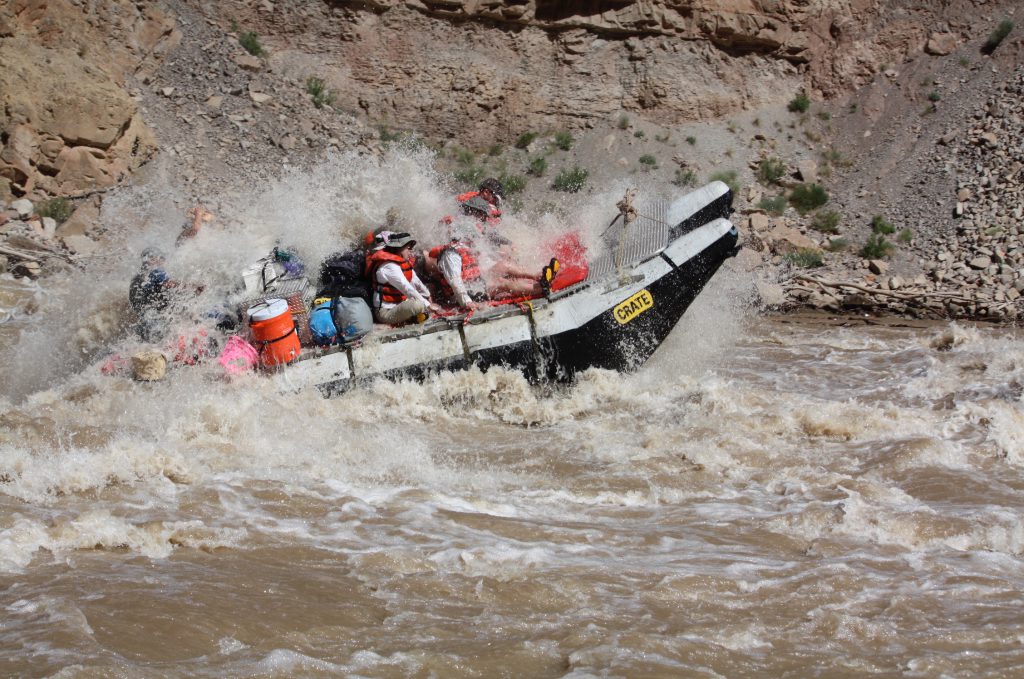 Cataract Canyon Rafting Trips
Book Your Adventure Today!
About Cataract Canyon Rafting Trips
Canyonlands National Park is a vast, undeveloped wilderness area in Southeastern Utah consisting of unique and colorful landscapes that inspire the imagination and encourage exploration. The Green and Colorado Rivers and their tributaries have cut through sedimentary rock formations to carve immense terraced canyons. The colors of the rocks cover almost every spectrum of an artist's pallet, depending upon the time of day and the angle of the sunlight. The climate is "high desert," hot during the day and cool at night. A rafting trip is definitely the best way to see and experience the wild heart of Canyonlands National Park.
Cataract Canyon Rafting Trips Pictures
Cataract Canyon Rafting Trips
Many different rafting trip adventures, pricing and experiences to choose from. Find the one that's right for you!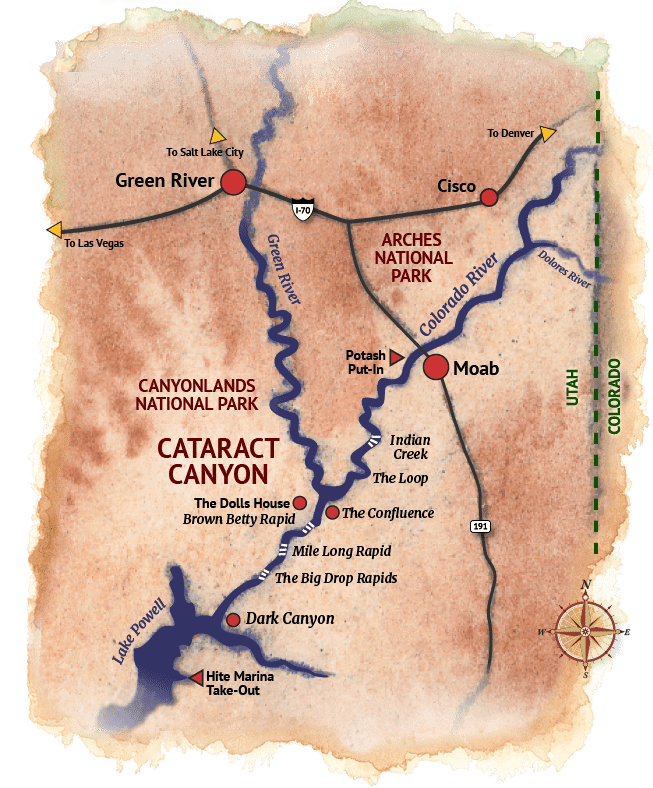 More About Cataract Canyon Rafting Trips

Area Maps for Cataract Canyon Rafting trips
37′ Motorized Rafts, Rowing Rafts, Paddle Rafts and More.
Enjoy great meals and camping on the river!
We provide most things you need. Check here for what to bring on your Cataract Canyon adventure.
Incredible vacations and experiences with CRATE in Cataract Canyon. View gallery of some of our trip experiences.
Anticipated weather for this year for your Cataract Canyon Rafting Trip
Questions such as getting started, reservations, planning, equipment and more on our FAQ Page.
What others are saying about rafting with CRATE.
Cataract Canyon Rafting trip availability or questions about making rafting trip reservations.
Featured Cataract Canyon Rafting Trips

CRATE Rafting Trips Since 1971
Free PDF copy of our Rafting Brochure!