Grand Canyon Rafting Trips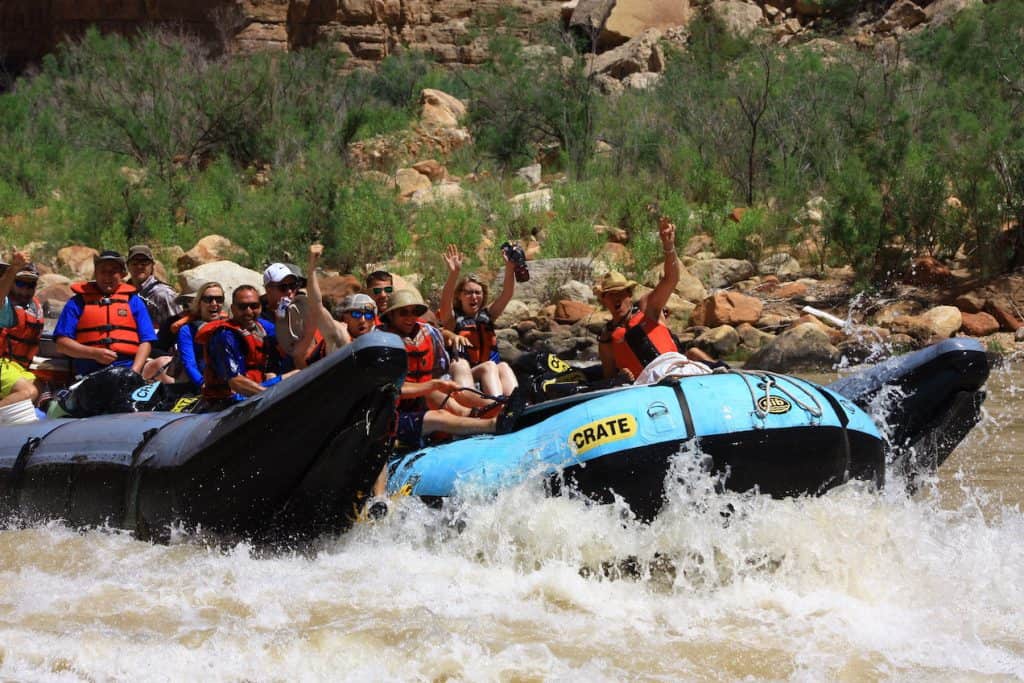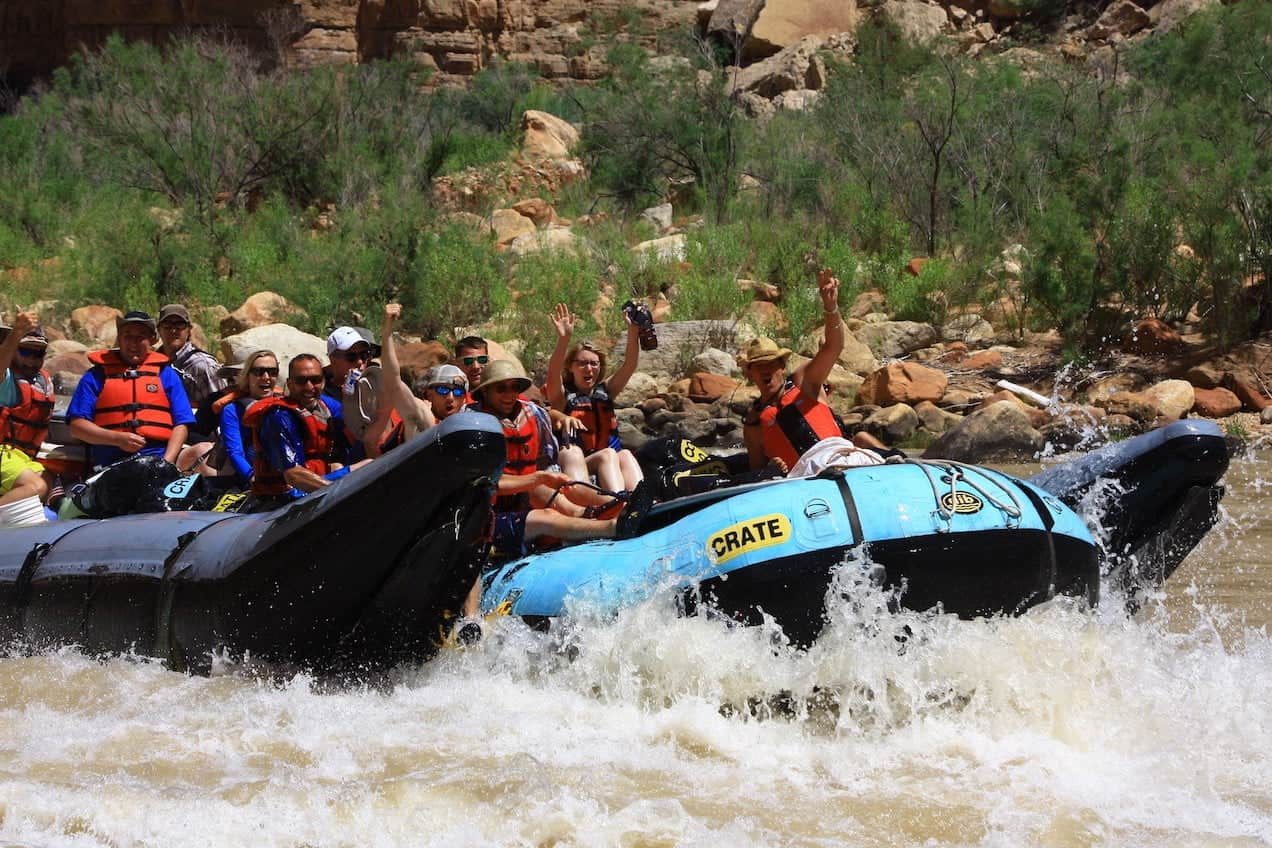 Grand Canyon Rafting Trips
Book Your Adventure Today!
Rafting the Colorado River through the Grand Canyon is the best-known rafting expedition in the world. For nearly 300 miles the river flows freely through a mile-deep gorge of ever-changing views and vistas, revealing the history of the earth in its multicolored layers of rock. The rapids are legendary, ranging from playful riffles to white knuckle thrills. Side canyon hiking and off-river exploration will take you to places of wonder, where you can frolic in waterfalls, swim in turquoise pools, stand amazed upon scenic overlooks, or relish the cooling shade of slot canyons and hidden grottoes.
Full Grand Canyon Rafting Expeditions
Lees Ferry to Pearce Ferry – 280 Miles
Lees Ferry to Whitmore Wash – 190 Miles
Lees Ferry to Phantom Ranch – 88 Miles
Phantom Ranch to Pearce Ferry – 192 Miles
Phantom Ranch to Whitmore Wash – 100 Miles
Whitmore Wash to Pearce Ferry – 90 Miles
Colorado River - Grand Canyon Rafting Trips
Many different rafting trip adventures, pricing and experiences to choose from. Find the one thats right for you!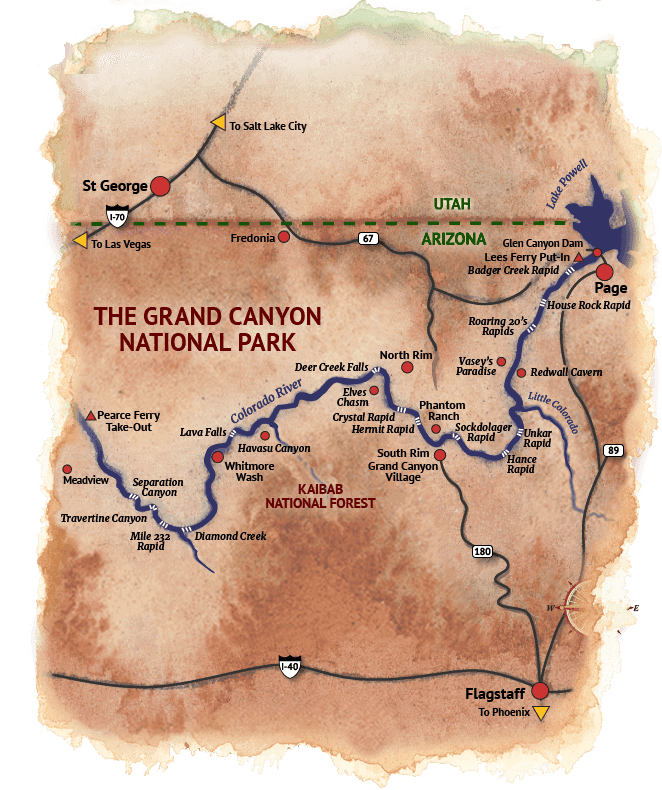 More About Rafting the Grand Canyon

Area Maps for Grand Canyon Rafting trips
37′ Motorized Rafts, Rowing Rafts, Paddle Rafts and More.
Enjoy great meals and camping on the river!
We provide most things you need. Check here for what to bring on your Grand Canyon adventure.
Incredible vacations and experiences with CRATE in the Grand Canyon. View gallery of some of our trip experiences.
Anticipated weather for this year for your Grand Canyon Rafting Vacation
Questions such as getting started, reservations, planning, equipment and more on our FAQ Page.
What others are saying about rafting the Grand Canyon.
Grand Canyon Rafting trip availability or questions about making rafting trip reservations.
Featured Grand Canyon Rafting Expeditions

Our classic Grand Canyon rafting expedition. It offers ample time to see the sites and side canyons.
Grand Canyon Natural History Special
Emphasis on geology and off-river hiking to unique eco-zones and archaeological sites with professional naturalists.
Spring Hiking & Rafting Special
The focus is on off-river hiking and exploration.


CRATE Rafting Trips Since 1971
Free PDF copy of our Rafting Brochure!