Grand Canyon and Colorado River Weather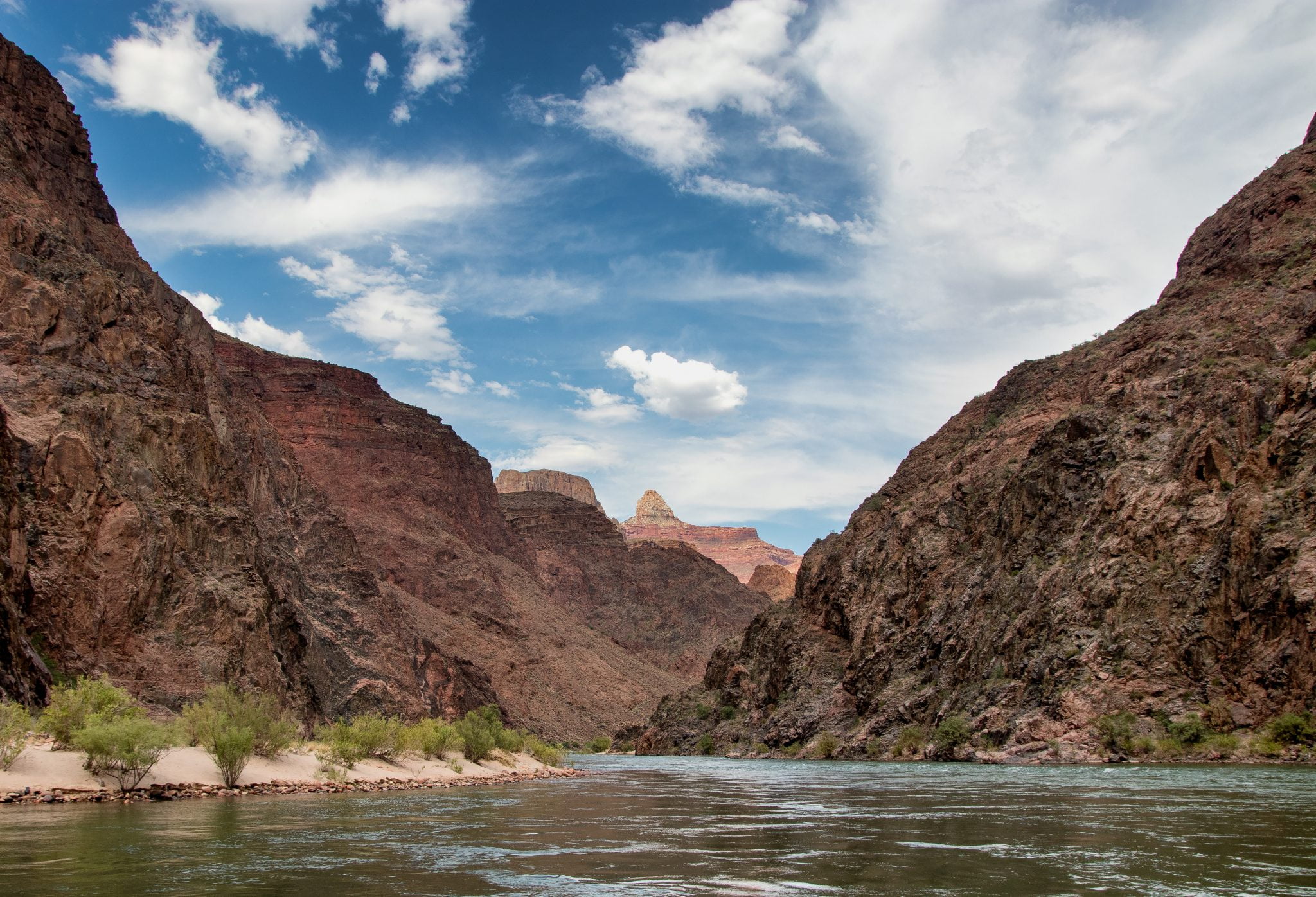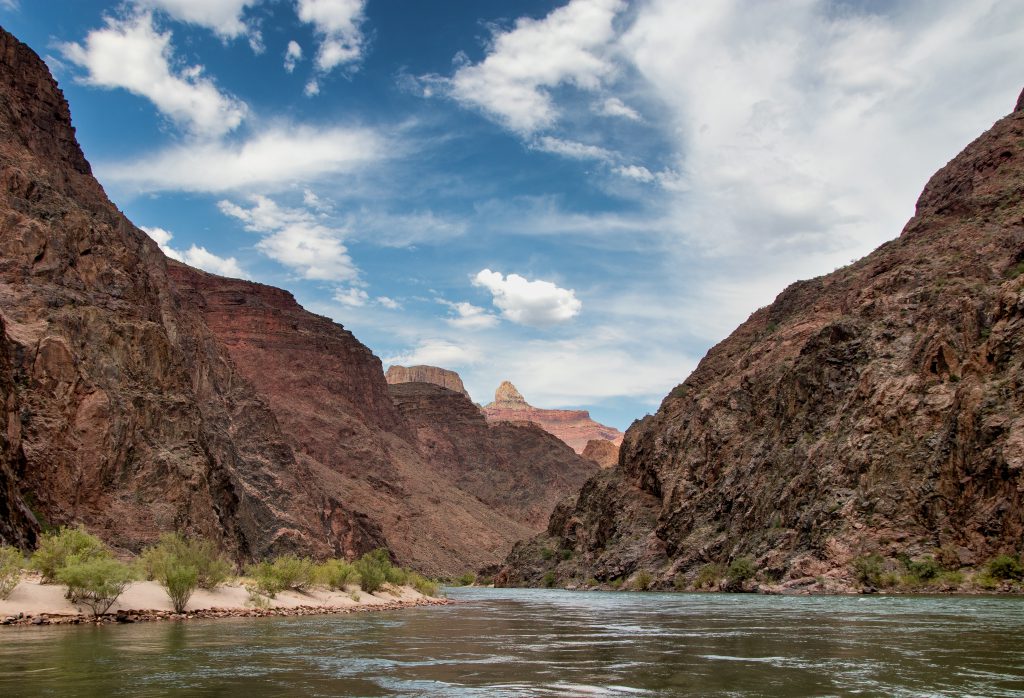 Book Your Adventure Today!
When visiting the Colorado River for day trips, vacation or if you are thinking of enjoying the Colorado River up close and personal it's important to be prepared for the various weather conditions that might be present. Many times during the summer it will be sunny and warm, however there are times that we might see occasional rainstorms or cooler temperatures. 
The following chart shows averages of what to expect during the Grand Canyon Rafting season. Water temperatures for the river typically average 50 degrees year round. During hikes we can see waterfalls and side streams that can be much warmer.
Weather between the Rim and Colorado river can be different as most sources will report weather on the rim of the Grand Canyon and not along the river which is nearly 5,000 feet in elevation difference. 
The weather forecast provided is a general reference but is not specific based on the full area of rafting on the river. We recommend that you bring a rain suit that is two pieces and have it packed with your day items so that it is readily available for such weather conditions. We also recommend packing a hat to keep you more protected from the sun.
Grand Canyon – Inner Canyon Weather Stats
| Month | Average High | Average Low | Average Precip (in.) |
| --- | --- | --- | --- |
| March | 71.0 | 46.1 | 0.80 |
| April | 82.6 | 54.8 | 0.48 |
| May | 91.3 | 62.4 | 0.37 |
| June | 101.4 | 71.0 | 0.37 |
| July | 106.3 | 76.8 | 0.83 |
| August | 102.6 | 74.0 | 1.59 |
| September | 97.6 | 68.1 | 0.81 |
| October | 85.8 | 58.4 | 0.68 |
| Annual | 81.8 | 51.8 | 8.44 |
Climate
Summer
Summer temperatures on the South Rim, at 7000 feet (2134m) are relatively pleasant 50s-80s° F (10-20° C). Thunderstorms frequently occur during July, August, and early September. Inner canyon temperatures are extreme. Daytime highs at the river, 5000 feet (1500m) below the rim, often exceed 105° F (40° C).
Winter
Winter conditions on the South Rim can be extreme. Be prepared for snow, icy roads and trails, and possible road closures. Roads on the South Rim are plowed when needed. Canyon views may be temporarily obscured by fog during passing storms. Entrance fees are not refundable because of weather conditions.
Spring and Fall
Spring and fall weather is unpredictable. Be prepared for sudden changes in the weather at those times of year. May and October can be some of the driest months, although snowstorms may occur. Late April and May can be windy. Spring and fall can be the best times to be hiking in the canyon.
Area Maps for Grand Canyon Rafting trips
37′ Motorized Rafts, Rowing Rafts, Paddle Rafts and More.
Enjoy great meals and camping on the river!
We provide most things you need. Check here for what to bring on your Grand Canyon adventure.
Incredible vacations and experiences with CRATE in the Grand Canyon. View gallery of some of our trip experiences.
Anticipated weather for this year for your Grand Canyon Rafting Vacation
Questions such as getting started, reservations, planning, equipment and more on our FAQ Page.
What others are saying about rafting the Grand Canyon.
Grand Canyon Rafting trip availability or questions about making rafting trip reservations.
CRATE Rafting Trips Since 1971
Free PDF copy of our Rafting Brochure!