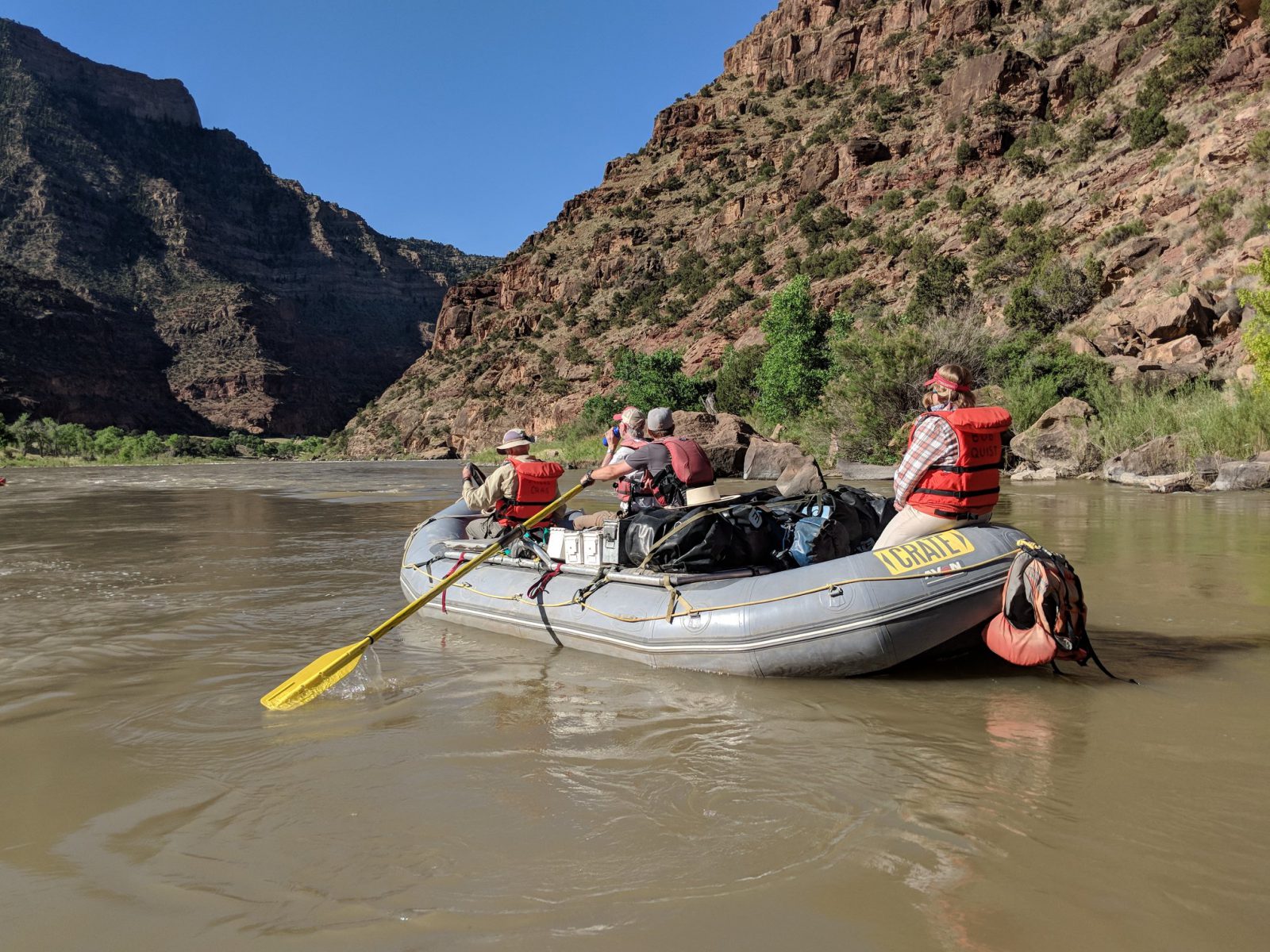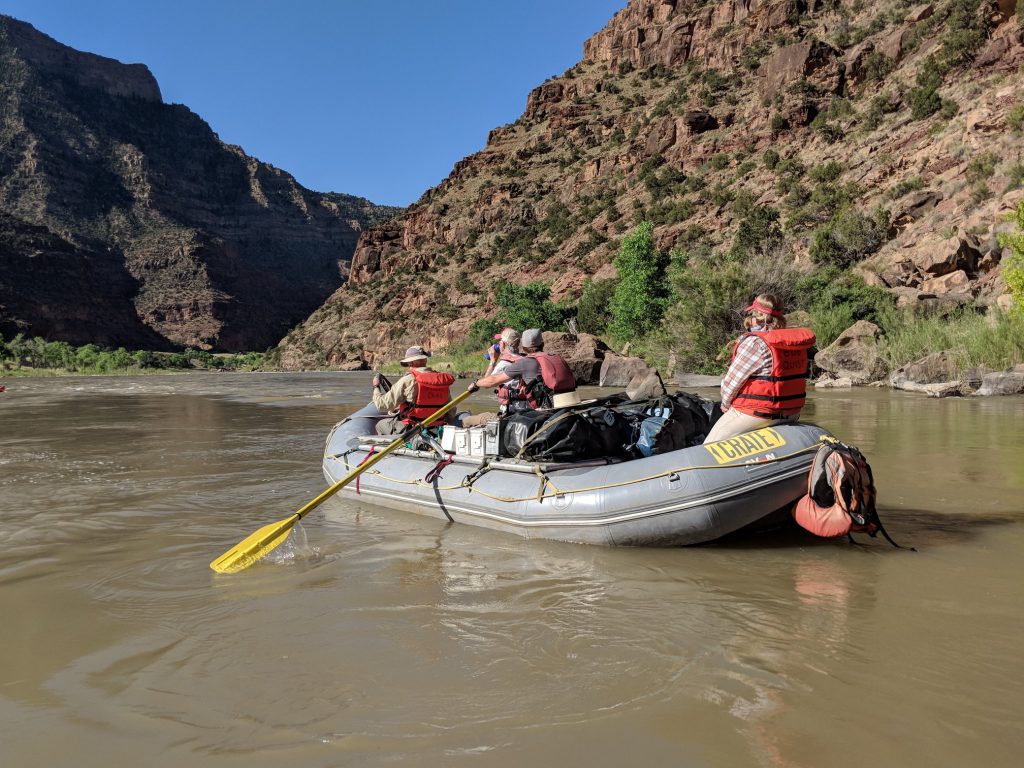 Book Your Adventure Today!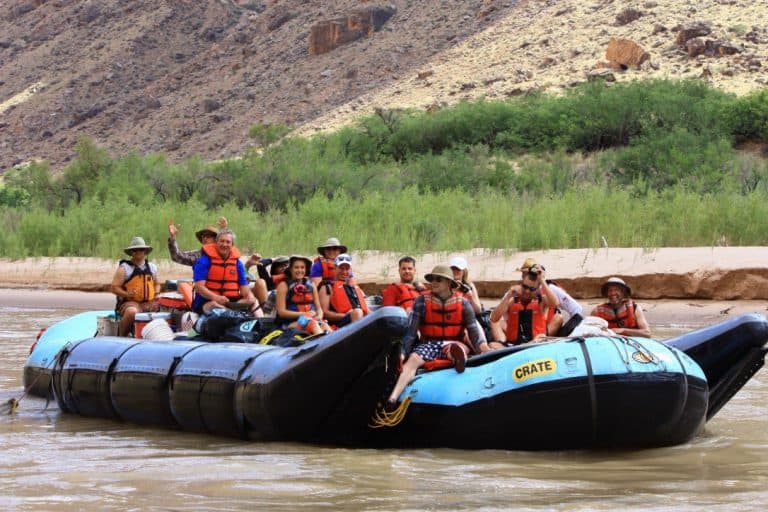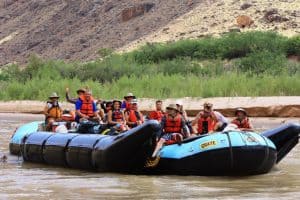 On these Grand Canyon river rafting trips guests travel in style aboard our 37′ rafts that are guided using quiet four stroke outboard engines. These trips are our most popular expeditions and are a great option for a Grand Canyon rafting vacation. The advantage these trips offer is a smaller time commitment and less expensive Grand Canyon experience, without missing any of the side canyons, hikes, and special places in the Grand Canyon.
Our Motorized rafts offer a slightly tamer ride through Grand Canyon's rapids while still giving guests plenty of excitement. These trips are a great option for families and groups because 10-12 guests can ride on the same raft. Our 37′ rafts are specially designed so everyone can take in a 360 degree view unlike some of our competitors whose boats are designed for guests to sit on one side of a gear pile on the raft.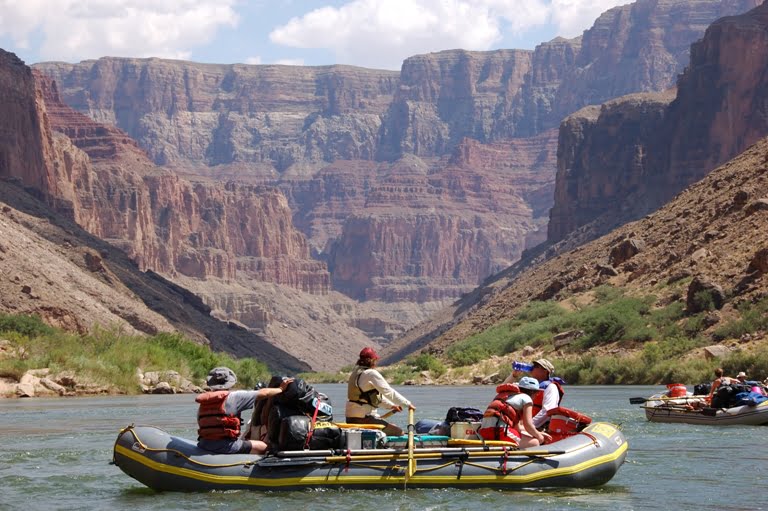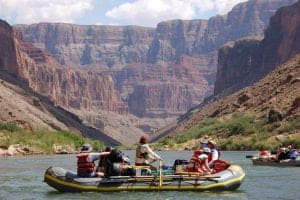 We use 18′ rafts on our rowing trips.  Each raft accommodates a maximum of 4 passengers and is rowed by a licensed guide.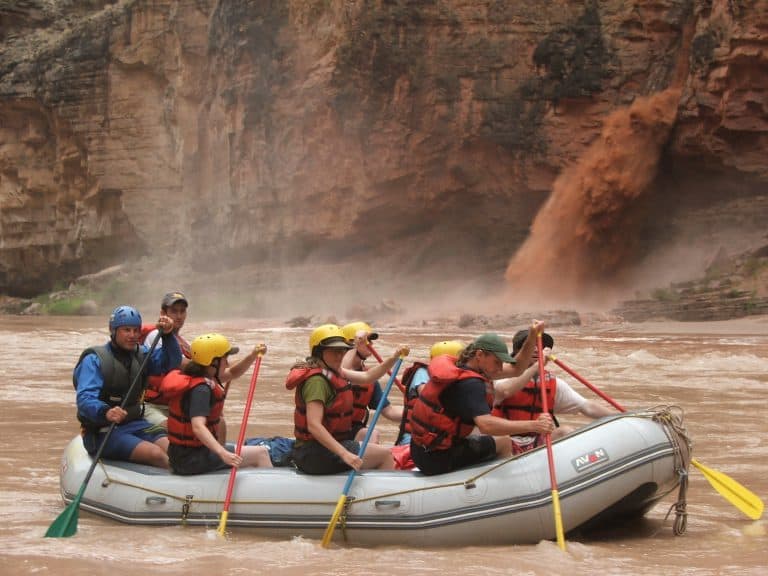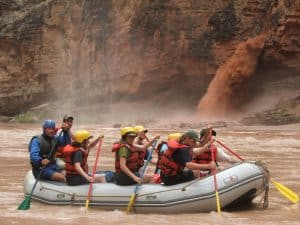 Our paddle rafts accommodate 6-8 passengers.  There are usually 2-3 paddle boats per-trip, depending on the group size and demand.  A licensed guide is on board each paddle boat, instructing participants on how to navigate the river currents and paddle through the rapids.  Guests are encouraged to rotate between the rafts so they get acquainted with other passengers and the entire crew.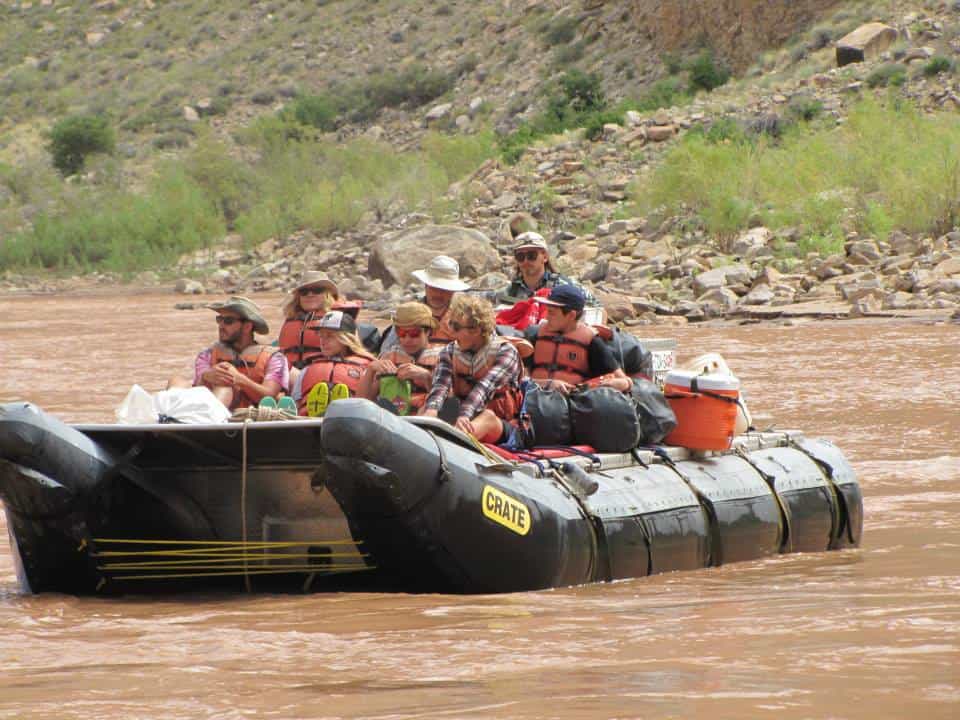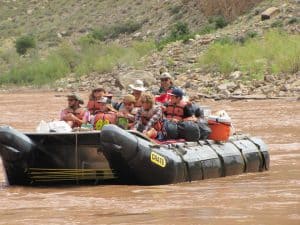 During the high water in spring and early summer, we use 22-foot snout rigs.  Each raft accommodates 6-8 people.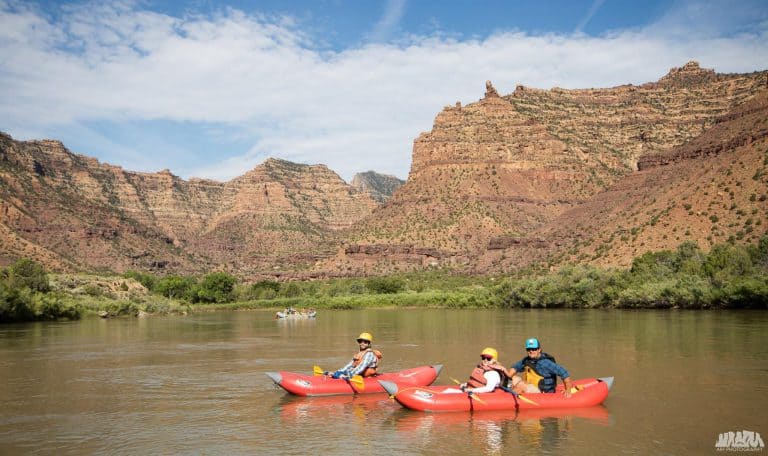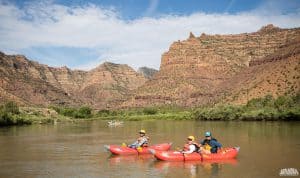 Upon request (Desolation Canyon), we will provide inflatable kayaks (single of double) for those interested in paddling through the Canyon. The inflatable kayaks are a great option for people who desire more active participation in the river trip.
Area Maps for Grand Canyon Rafting trips
37′ Motorized Rafts, Rowing Rafts, Paddle Rafts and More.
Enjoy great meals and camping on the river!
We provide most things you need. Check here for what to bring on your Grand Canyon adventure.
Incredible vacations and experiences with CRATE in the Grand Canyon. View gallery of some of our trip experiences.
Anticipated weather for this year for your Grand Canyon Rafting Vacation
Questions such as getting started, reservations, planning, equipment and more on our FAQ Page.
What others are saying about rafting the Grand Canyon.
Grand Canyon Rafting trip availability or questions about making rafting trip reservations.
CRATE Rafting Trips Since 1971
Free PDF copy of our Rafting Brochure!