Grand Canyon Rafting Trip Reviews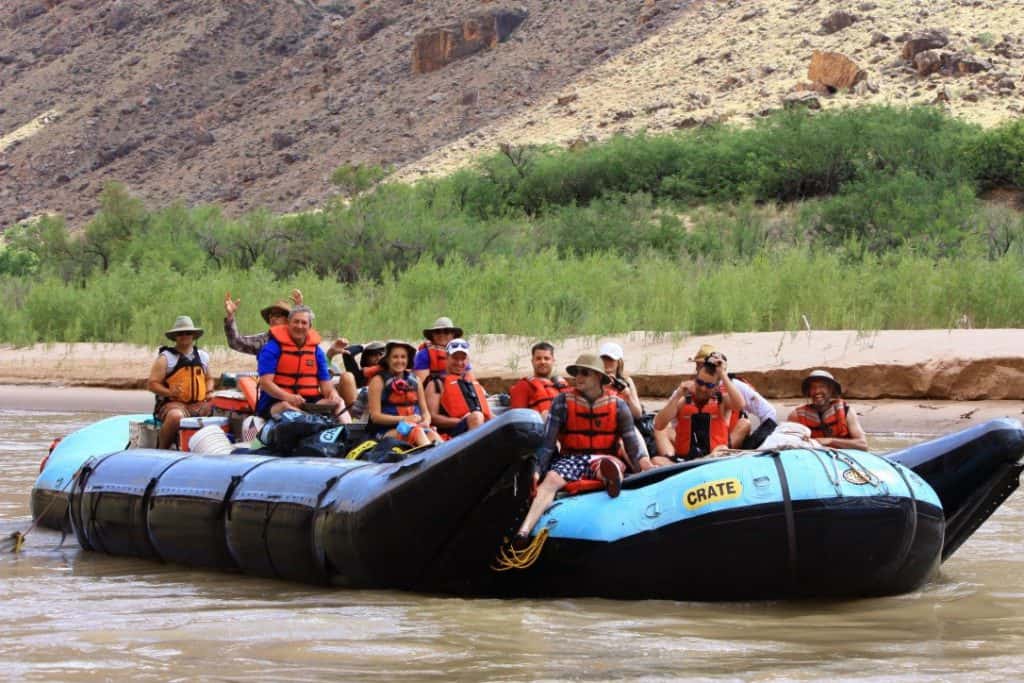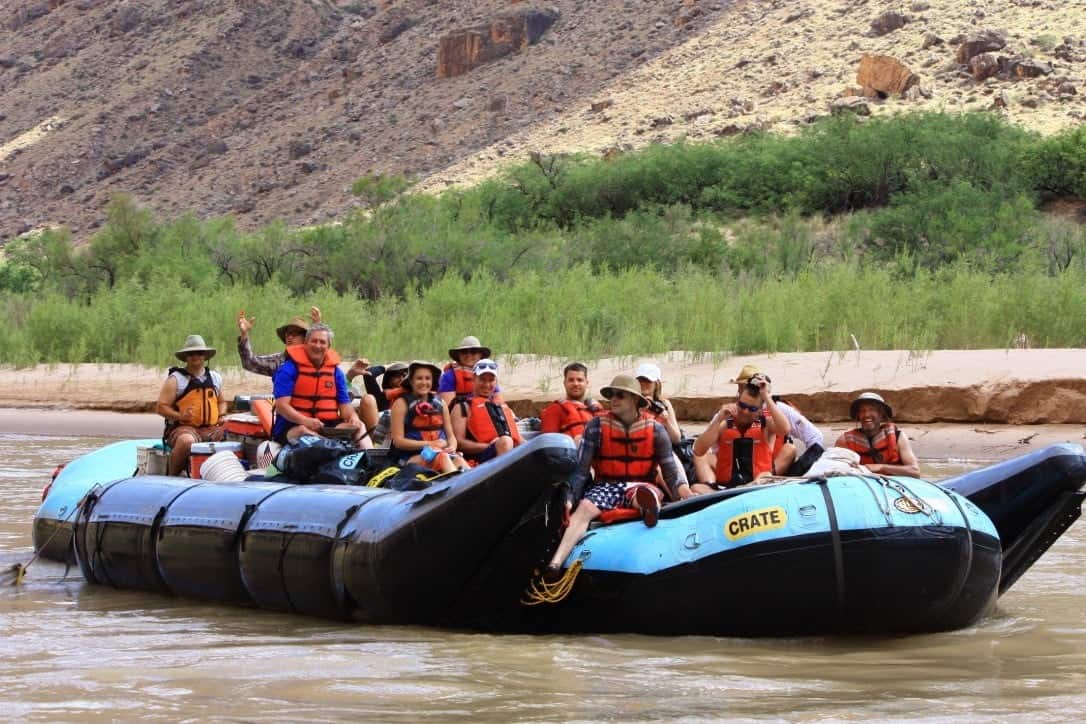 Grand Canyon Rafting Trips
Book Your Adventure Today!
Epic River Trip with CRATE!
I recently completed the September 11-17 Bright Angel Canyon – Whitmore Wash trip with 8 of my friends, and 8 other (soon to be new friends).
I've done a lot of rafting and kayaking in my days, and this was by far the most fascinating, enjoyable, and fun trip I've ever done.
A… lot of the success of this trip has to do with the expertise, general awesome attitudes, and approach of the 6 guides (Sybrina, Carter, Able, Casie, Adam, and John). Carter Mills obviously has the river running through his veins, as he guided our 6 person paddle raft over all the large rapids without one spill. Sybrina and Able are two of the coolest people I've met in a long time, and I was surprised, and very moved, when they brought out their instruments and played for us twice. All of the guides were so friendly, and set the pace for how to treat each other with kindness, support, and respect, allowing two different groups to merge into one and become friends in the process. I was so sad to leave the river and these fine people and I cannot wait to do another trip with CRATE!!! Read more "Epic River Trip with CRATE!"
We provide most things you need. Check here for what to bring on your Grand Canyon adventure.
Incredible vacations and experiences with CRATE in the Grand Canyon. View gallery of some of our trip experiences.
Questions such as getting started, reservations, planning, equipment and more on our FAQ Page.
Grand Canyon Rafting trip availability or questions about making rafting trip reservations.
CRATE Rafting Trips Since 1971
Free PDF copy of our Rafting Brochure!