Grand Canyon Rafting Trip Reviews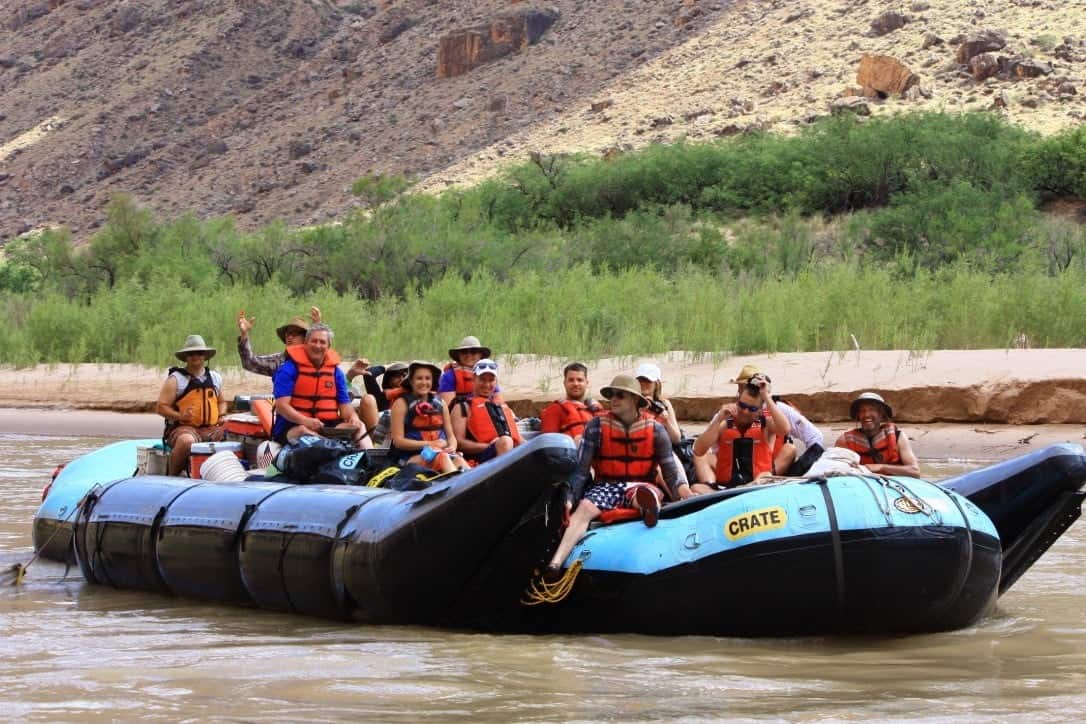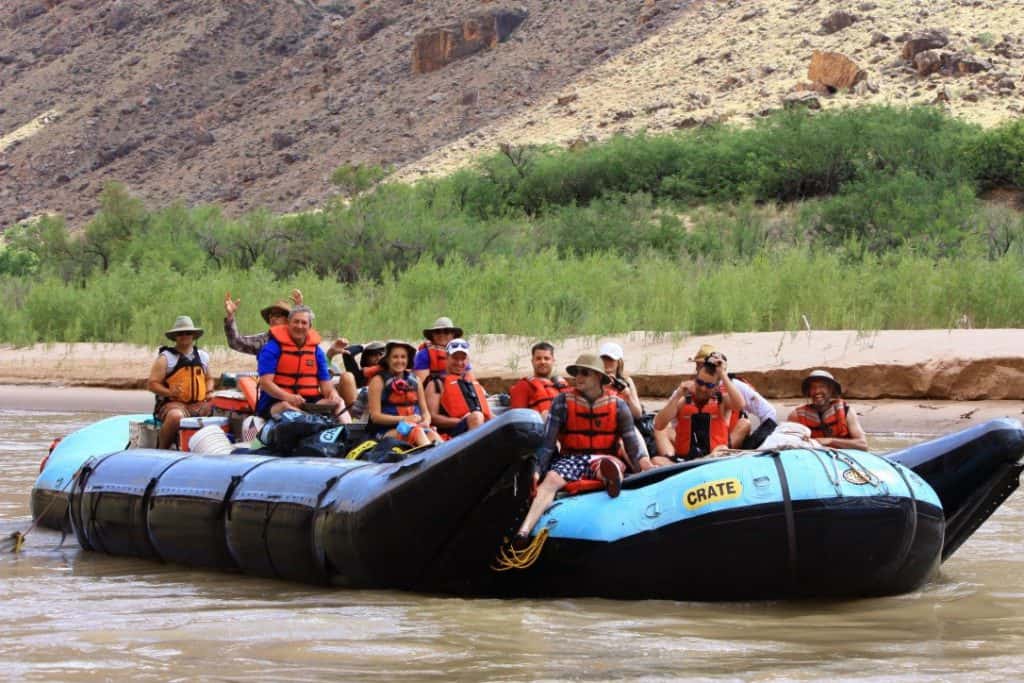 Book Your Adventure Today!
Grand Canyon Ranch and Raft Trip
This was my first time rafting the Colorado River through the Grand Canyon. I took the 4 day, 3 night Grand Canyon Ranch and Raft Trip with the Colorado River and Trail Expeditions or CRATE. What a fantastic trip from beginning to end. I was picked up at the Las Vegas Airport and taken by
…
bus to the Boulder City Airport where we were flown in a prop plane to the Bar 10 Ranch. There were various activities at the ranch, like horseback riding, skeet shooting, roping, horseshoes, etc. Lunch, dinner and breakfast were delicious and well organized. We had 3 choices of sleeping arrangements, one in the lodge upstairs that was more for family groups, 2nd level roof top under the stars on mats with sleeping bags, and the 3rd in a Conestoga wagon. I opted for the wagon which had a very comfortable double bed. In the evening the ranch hands put on a very nice show which included a little audience participation. All the workers at the ranch were very professional, friendly and helpful. The next day after breakfast, we were flown by helicopter down to the bottom of the Grand Canyon to meet our 5 rowing rafts and 1 paddle raft. My sister-in-law and I joined our row captain, Gem, on her raft. Gem is a very skillful and professional rower. Never tipped over, although, we went through some major rapids….but you're going to get WET!. That's all part of the fun and experience. The raft team were great, serving delicious meals and giving expert guidance. We were supplied with cot, mat, sleeping bag and ground cover, and slept under the stars. Tents would have been provided if there was inclement weather, but they were not needed. There were several stops along the way for lunch and excursions off the river. The last excursion was the best……a short hike to a hidden waterfall using a knotted rope to scramble up a rock face and 2 rope ladders to get to a beautiful waterfall in the back of a cave and open to the sky. Not difficult as it sounds, the guides were always there to help if needed. Can't praise the guides enough. All great people…..lots of fun. If this is your first time or even if you've done it before, this company was great! They do longer trips but for me, 3 days, 2 nights on the river was perfect. I have many wonderful memories of this awesome raft trip in the Grand Canyon.
TE747
We provide most things you need. Check here for what to bring on your Grand Canyon adventure.
Incredible vacations and experiences with CRATE in the Grand Canyon. View gallery of some of our trip experiences.
Questions such as getting started, reservations, planning, equipment and more on our FAQ Page.
Grand Canyon Rafting trip availability or questions about making rafting trip reservations.
CRATE Rafting Trips Since 1971
Free PDF copy of our Rafting Brochure!