One Day Utah River Trip Reviews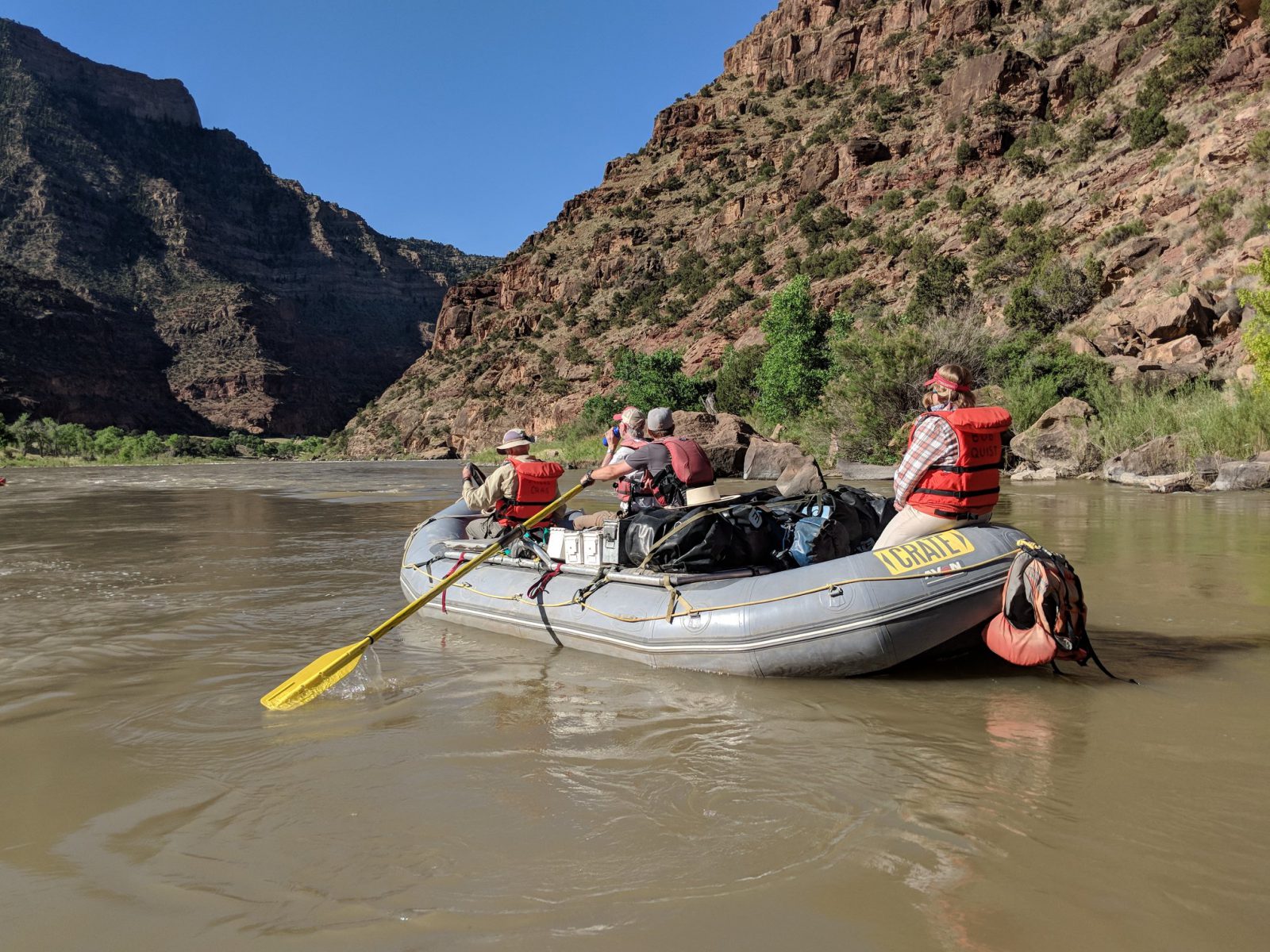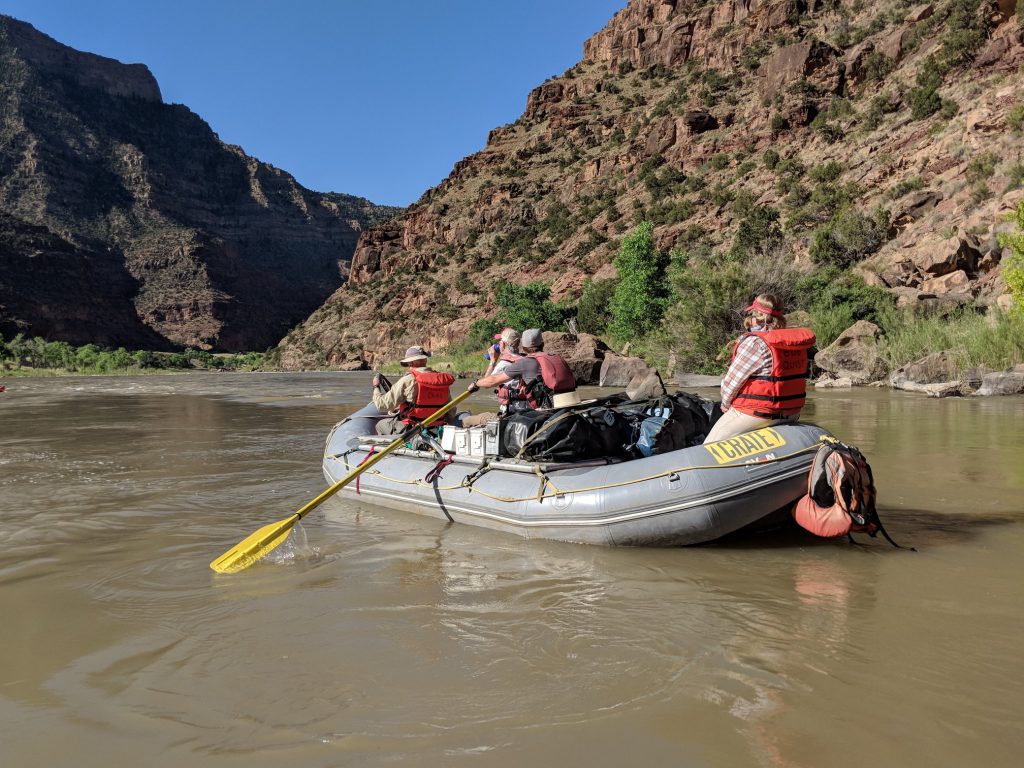 Utah River Trip Rafting Trips
Book Your Adventure Today!
CRATE The Best way to experience the Grand Canyon
Hello there I just came back from my Fifth Rafting trip with Colorado River and Trails Expeditions, my fourth Grand Canyon trip and I was not disappointed again. We had a great crew (Ben, Cater, Phoebe, Casey and Kai) they are all experienced guides and have a great knowledge of the Grand Canyon's history and
…
Hello there I just came back from my Fifth Rafting trip with Colorado River and Trails Expeditions, my fourth Grand Canyon trip and I was not disappointed again. We had a great crew (Ben, Cater, Phoebe, Casey and Kai) they are all experienced guides and have a great knowledge of the Grand Canyon's history and geology. All are well versed with stories and poems about the canyon, the river and Old River runners. Their love of the canyon shows in everything they do along the way.
So we started out 11 day trip in Las Vegas at the Best Western McCarran Inn (Needs a Big Facelift) that's where I met up with some of the crew Craig, Todd, Beth and Sam. Bonnie gave us our bags and briefing and off we go to pack our dry bags and boat bags. The boat bags were new as before we had ammo cans to store some of our stuff. Up early and get a grab and go breakfast from the Inn and met the bus for the ride to Fredonia Arizona (aka the warehouse) and the onto Lees ferry to launch the boats. The bus ride was nice we all chatted and started to become a group, Casey and Carter rode the bus with us and gave a history lesson as we heading to the boat ramp.
We arrived at Lees Ferry and that was where we met Kim and Andrew the other travelers.
We loaded our bags and booze onto the Big boat (The Mother ship) we got into our rafts and off we went to do our flip drill yikes the water is really cold its about 46 degrees, we climbed back in the boats, hoping to not flip or fall out of the raft and away we go.
First day was an easy day floating along and learning to paddle all together and hitting our first taste of the rapids ahead with some class III rapids.
Our first camp was Hot Na Na Wash just about house rock rapid. We unloaded the Boat and got our bags and cots and set up our camps (you pick your own spot on the beach.) Then it was time to socialize with the crew and other paddlers. We had drinks and appetizers while the crew cooked us a fabulous dinner. Dinner call came and we all went to wash our hands it's an important part of staying safe in the canyon .Two hand washing stations in every camp was setup. We sat in a big circle and had dinner chatted and learn about each other. Being that I had been before I was asked a lot of questions and gave out some of my best tips and tricks for the trip. We stopped at Red wall cavern (aka Powel's amphitheater and played on the beach there for a while.
The next night we stopped at Redbud Alcove for a special night for Kim and Andrew as they were getting married in the Grand Canyon by Ben our trip leader. Phoebe provided the music by playing her violin and the rest of us took pictures and were witness to the ceremony. It was a moving moment on the trip for all of us lots of pictures and then back to camp for wedding cake.
We packed up the boat and our gear next morning and off we went to the next part of the adventure. We stopped at the Little Colorado on our way to Crash Canyon camp. The LCR was Aqua Blue and warm, we swam and floated for a while. We took lots of pictures and stayed a while to let the blazing sun retreat behind the canyon rim before heading to camp for the night.
The next day we headed out to face the rapids Unkar, Tanner, Hance and on to Sockdolager. Passing thru furnace flats and hitting Grapevine rapid before making camp at Clear Creek. Tomorrow we would be at below pipe beach to drop off Kim and Andrew for their hike out to the south rim and wait for the new arrivals from above. We did a short hike across silver bridge and back around to pipe beach. The new rafters arrived and helped get them situated in their boat, Craig and I moved to the other boat with Aimee, Beth Emma and Todd with Casey as our boatman. We push off and head out to face some Big rapids today, Horn Creek, Hermit (my nemesis, I flipped in 2015) and Granite. We ran them all with great success and had a fun time doing them all.
The following days we spent running the Gems and hiking along the way camped at The Big Dunes, Stone Creek, and Hiked up to the patio at Deer Creek and lunched at Ponchos kitchen. Hike up Matkatamiba and built a body dam with the crew and laughed a giggled the whole time before watching Cater ride the cushion down the small rapid we created. We Rafted down to the Lower Ledges to camp there for the night. The next day we took our time and rafted down to National Camp. Hiked National Canyon came back to camp and received our briefing about the next day's Rapids (Lava Falls)
The next day arrived and we packed up camp and heading down the river listening to tales of Great Runs thru Lava Fall and some not so Great. We hiked up to the Lava falls Over Look with much anticipation. The guides looked and pointed out different parts of the rapid and how each boat would try to run them. Off we go and hit Lava hard and we (our Boat) ended up going backwards thru most of Lava Falls first time for everything. We all made it thru with no swimmers and held paddles high in celebration. We finished off with lower Lava which is actually my favorite part. We pulled over for a snack and to talk about our run thru Lava. We sat and talked a while letting the sun fall below the rim as we drifted along to camp for our last night. We camped at Upper Chevron I had my cot right on the beach that night. We all stayed up late tell our stories about what we liked best about our experience on the river. Ben our lead guide gave us all river names and we laughed and joked about it. We talked into the night and one by one we went to our cots to sleep one last time under the stars.
The Coffee call came early and we transferred our gear into our duffel bags provided by CRATE to carry our gear back to Las Vegas. We boarded the boats one last time and it's off to Whitmore wash for our helicopter ride to the Bar Ten Ranch where we catch our small turbo prop airplane back to civilization.
At Whitmore wash we meet up with Glen who gives us our instructions and place on the Helicopter. It takes a few trips to fly everyone out and I am on the last flight to the ranch.
I have a mixed bag of emotions as I am happy to be heading home but sad that I am saying farewell to my friends Cater, Phoebe, Ben Kai and Casey. So I say until next time because goodbye is too final.
So Until Next Time my Friends.
I wave as the helicopter lifts off I watch in wonder as we lift above the river and fly along the canyon wall as we rise above the rim of the canyon I can see Bar Ten Ranch off in the distance. We land and make our way up to the ranch to get our flight time to Las Vegas. Our adventure is almost over.
So if you are looking for a great adventure with a greatest company on the river then Look no further
Colorado River and Trails Expeditions is your best Choice
Tell Vicki I sent you
Read more "CRATE The Best way to experience the Grand Canyon"
ICU1274
Area Maps for One Day Rafting Trips
37′ Motorized Rafts, Rowing Rafts, Paddle Rafts and More.
Enjoy great meals and camping on the river!
We provide most things you need. Check here for what to bring on your One Day Utah Rafting adventure.
Incredible vacations and experiences with CRATE. View gallery of some of our trip experiences from our One Day Utah River Rafting Trips.
Anticipated weather for this year for your One Day River Rafting Trip.
Questions such as getting started, reservations, planning, equipment and more on our FAQ Page.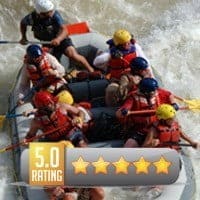 What others are saying about rafting with CRATE.
One Day Utah River Rafting trip availability or questions about making rafting trip reservations.
CRATE Rafting Trips Since 1971
Free PDF copy of our Rafting Brochure!