Westwater Canyon Rafting Trip Reviews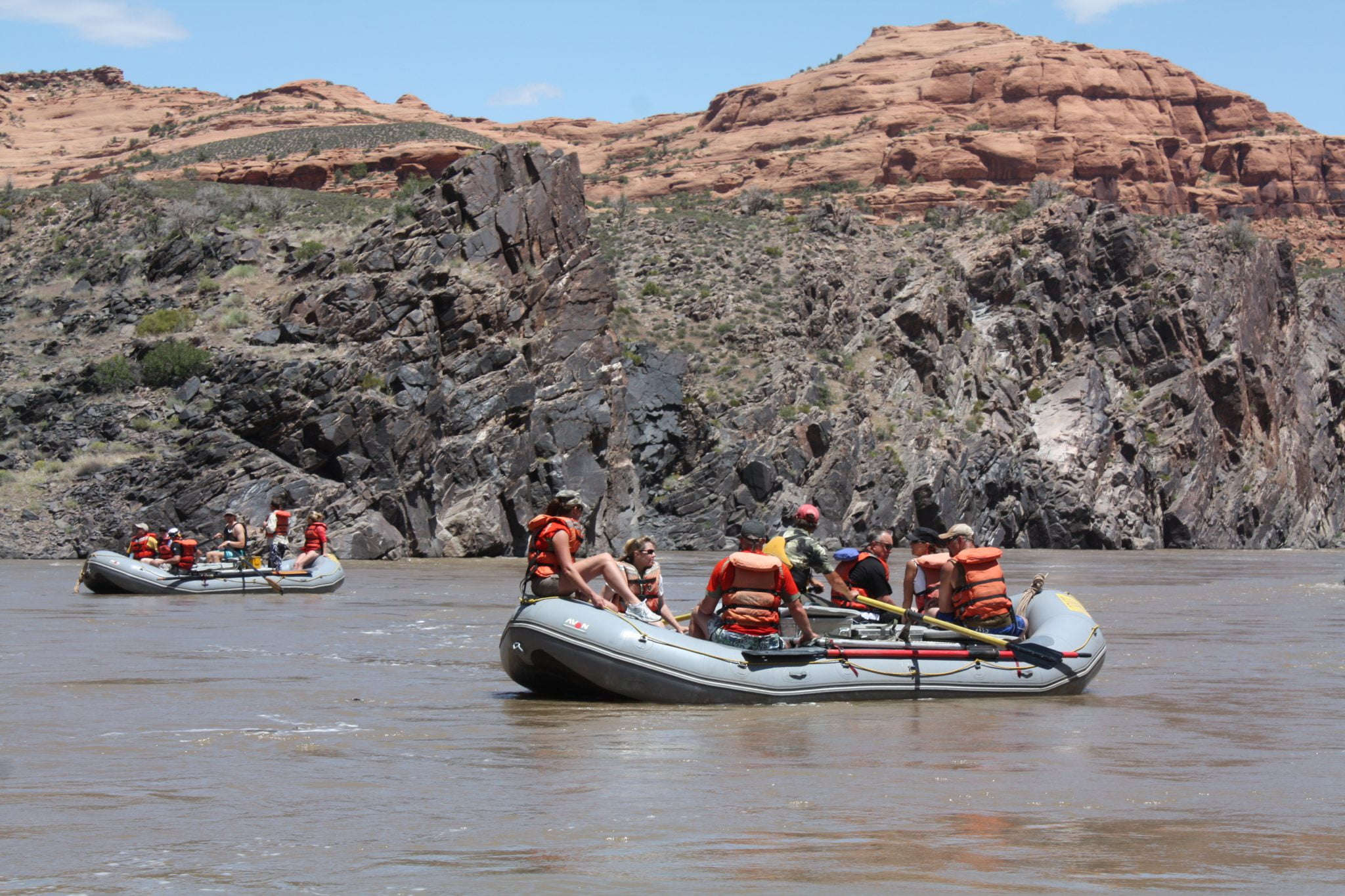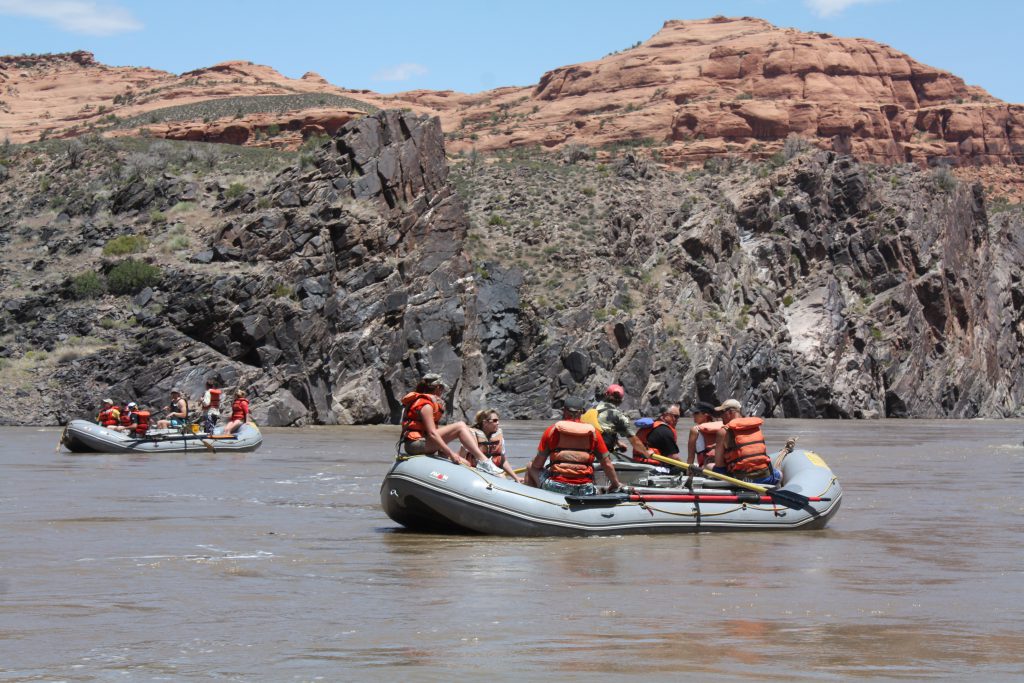 Westwater Canyon Rafting Trips
Book Your Adventure Today!
Westwater Canyon Rafting Trip Reviews
Westwater rafting for family of 6
Everyone loved the trip! Everything was extremely organized and we'll planned! Would highly recommend this company!!!! So many things to mention and the views were just gorgeous! A perfect family trip!
nmboggs
Westwater Trip
I have taken two Westwater trips with CRATE. Both trips were exceptional. The level of planning was amazing and the crew always knew exactly what to do. The staff were professional, friendly and knowledgeable. We felt very safe on the river and really enjoyed the rapids. The food was incredible (steak, french toast, bacon, delicious
…
sandwiches, snacks…). Overall, I couldn't imagine a better trip or a better company with which to go rafting .
boy_the
It was amazinggg!!
I got some girlfriends and sisters together to take a 2 day trip through Westwater Canyon for my birthday, and it was awesome! I want to go again! But now I don't even think I need a reason like a birthday because it was such a perfect getaway: fun and exciting, and also relaxing and
…
rejuvenating. I felt safe and at east with the hardworking guides, who knew our individual needs (like allergies and medical conditions), fed us like kings, and expertly guided us through the rapids, plus all the other beauty and history that Westwater had to offer. I really didn't want it to end!! Thank you, CRATE, for a wonderful trip. Just amazing!!
justbeths
The perfect quick vacation
This trip convinced me that there is no better vacation than a river trip. I took off my watch and didn't worry about the time for two days, completely unplugged. Walker and Tim were so skilled and laid back, they took care of every need but never felt overbearing or uptight. They truly love the
…
environment and the river, and enhanced that experience by pointing out interesting things along the way. Their demeanor encouraged a nice camaraderie among us. The trip was so fun, the right amount of smooth so you can float in the river or try rowing the boat, but enough rapids to keep it fun. It was never too hot. It rained most of the evening, but was so much fun anyway. One big bonus — there's a privacy tent around the camping loo. We'll be back!
bluemoon166
The BEST – 17 trips and counting
My first CRATE trip was in 1976. Have taken at least 16 additional trips with them, including both Alaska trips. Took my daughter when she was 10 and took my grandson when he turned 10. Have observed many other outfitters, CRATE is unquestionably the best … quality of gear, safety, sanitation, food variety and preparation.
…
Most importantly the guides are the absolute best, knowledgeable, compassionate, professional. I have entrusted them with my daughter and grandson time and again. Have not met a CRATE guide in 17 trips that I would not go on another trip with! Have already planned my 2017 trip.
JWT1943
Excellent support for private,5-dory trip on upper Colorado
CRATE provided the support for a private, 12-day, 5-dory trip on the upper Colorado (from Loma, Colorado, to the head of Lake Powell: Horsethief, Ruby, Westwater, Cataract Canyons, and the relatively flat water from Westwater to Cataract); another outfitter was involved from put-in to Westwater. Staff were well-trained, friendly, and took good care of us.
…
Food was good and prepared in a timely manner. I have done four full Grand Canyon trips with AzRA since 2010. Some comparisons: AzRA has a greater variety of breakfast and lunch menus and their tents likely were somewhat easier to put up. CRATE offers cots (great for sleeping out if rain and mosquitoes are absent, will not fit inside a tent) and chairs (great for socializing, less necessary in Grand Canyon). CRATE uses largely self-inflating pads (needed in a tent); however, the dry bag in which the pad goes (with a sleeping bag and tarp) is barely long enough for the pad and not easy to fold over the three times necessary for being waterproof. We had the new CRATE owner (son of the founders) on our trip; he has an enthusiastic and outgoing personality. The other staff were young; it appears that CRATE likes to hire approximately 20-year-olds and train them. They were mature and experienced; one 24-year-old described saving the kitchen in the Grand Canyon last year as it eroded into the river in the middle of the night. Younger boatmen may have less knowledge of Canyon geology, history, and lore than older ones.
Read more "Excellent support for private,5-dory trip on upper Colorado"
sierrastew
WestWater
What a great time. I have been rafting with other river companies but no one comes close to the experience and customer service offered by CRATE. My dietary concerns (vegetarian) were not a problem, food was great at every meal. I had the opportunity to hike as much as I wanted, or conversely just laze
…
around the campsite. Guides are knowledgeable and personable, they really care. I consider these people my good friends.
RayMR
Awesome – the best
What more can I say – I have taken 17 trips with Colorado River & Trail over the past 31 years. Every trip they offer including both Alaska trips. Planing another Grand Canyon trip summer 2011 (my 7th). Their equipment is the best! The guides are outstanding! I would not consider any other outfitter.
JWT1943
Explore Westwater Canyon Rafting Trips:
We provide most things you need. Check here for what to bring on your Westwater Canyon adventure.
Incredible vacations and experiences with CRATE in Westwater Canyon. View gallery of some of our trip experiences.
Questions such as getting started, reservations, planning, equipment and more on our FAQ Page.
Desolation Canyon Rafting trip availability or questions about making rafting trip reservations.
CRATE Rafting Trips Since 1971
Free PDF copy of our Rafting Brochure!