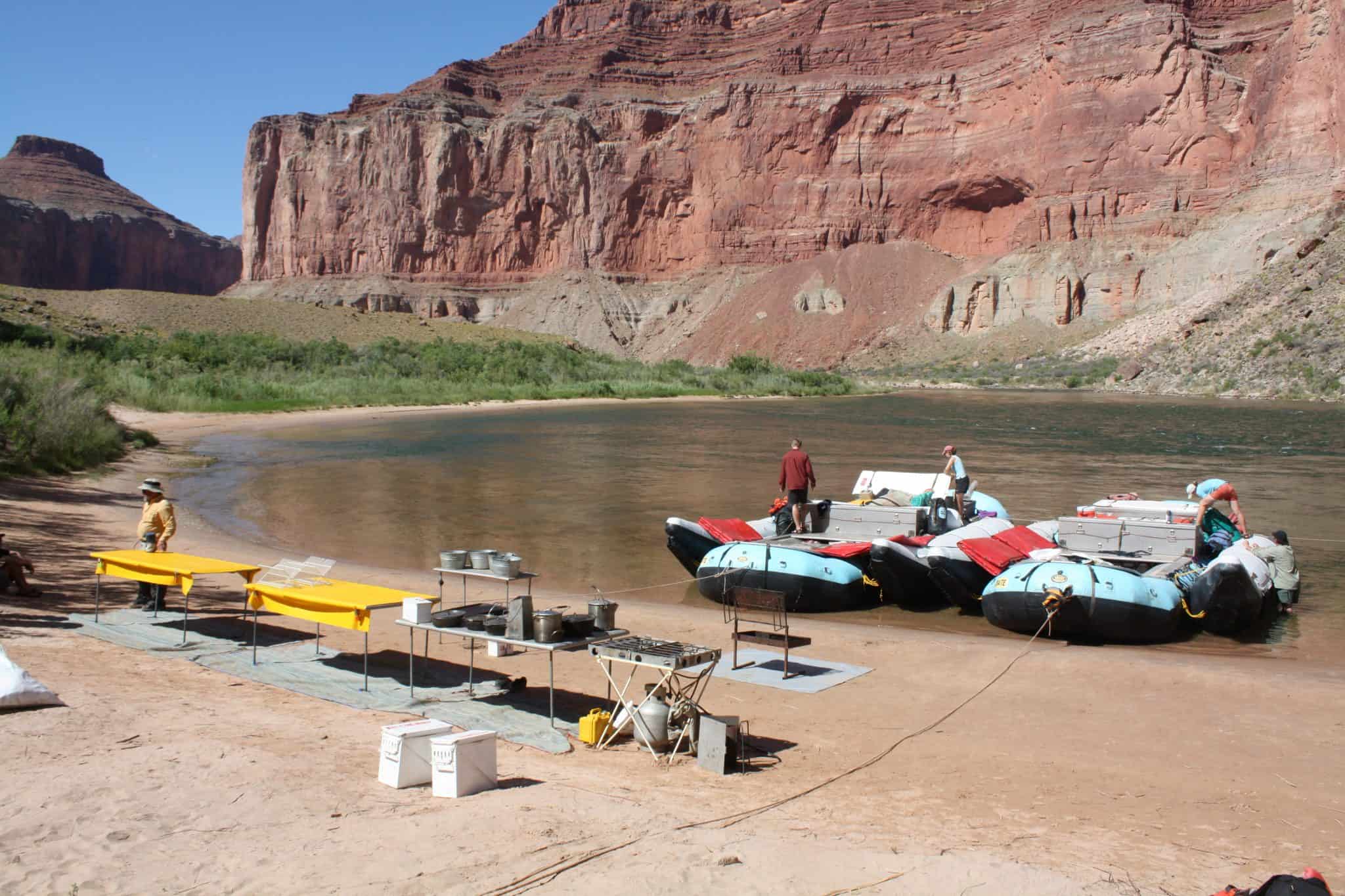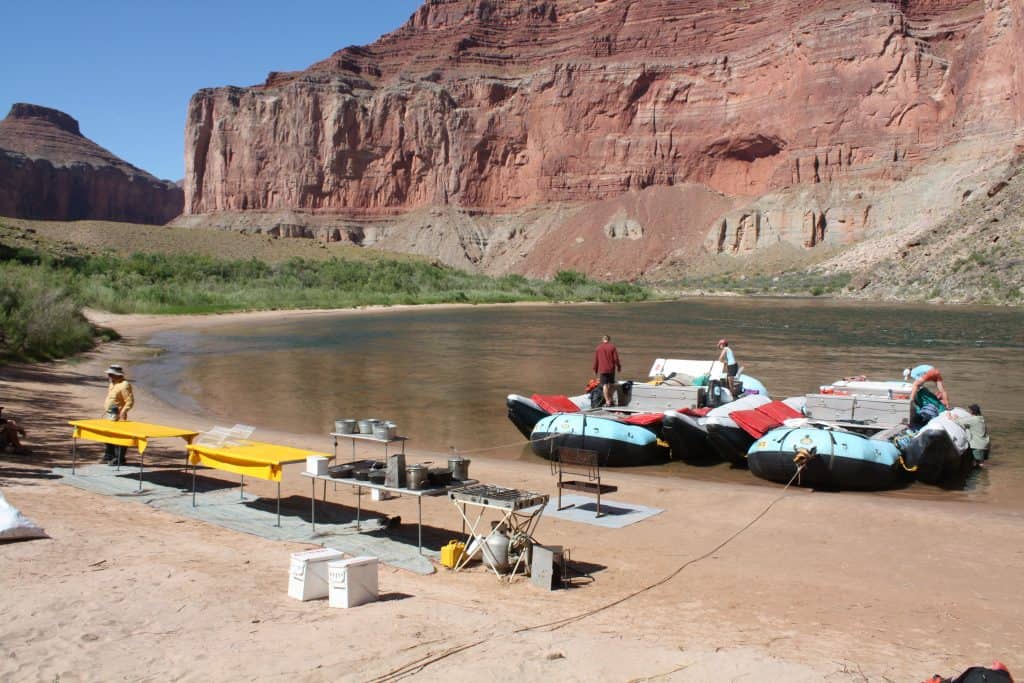 Camping on a Colorado River & Trail Expeditions' Rafting Trip
The Camps
We operate multi-day rafting trips on the Green River and Colorado Rivers in the southwestern United States.  Almost all of our camps are utilized on a first come first serve basis.  That is, we don't have pre-assigned campsites.  The exception to this rule is the nights spent in Cataract Canyon and Westwater Canyon.  Cataract Canyon uses a boater registration campsite sign-up just below the confluence of the Green and Colorado Rivers.  Westwater Canyon requires overnight rafting trips to meet with the Westwater Ranger, who assigns you a camp for the one night spent in the canyon.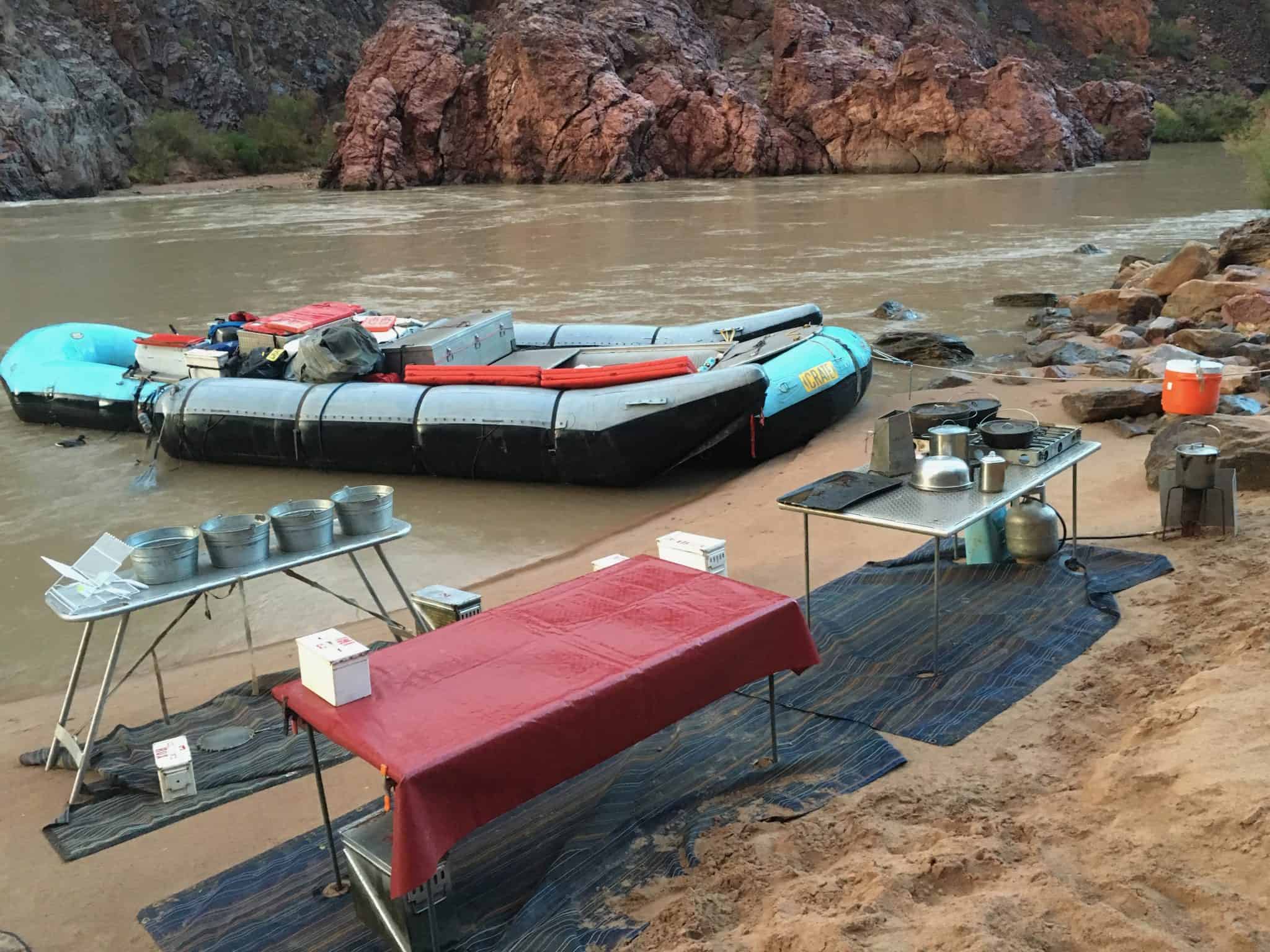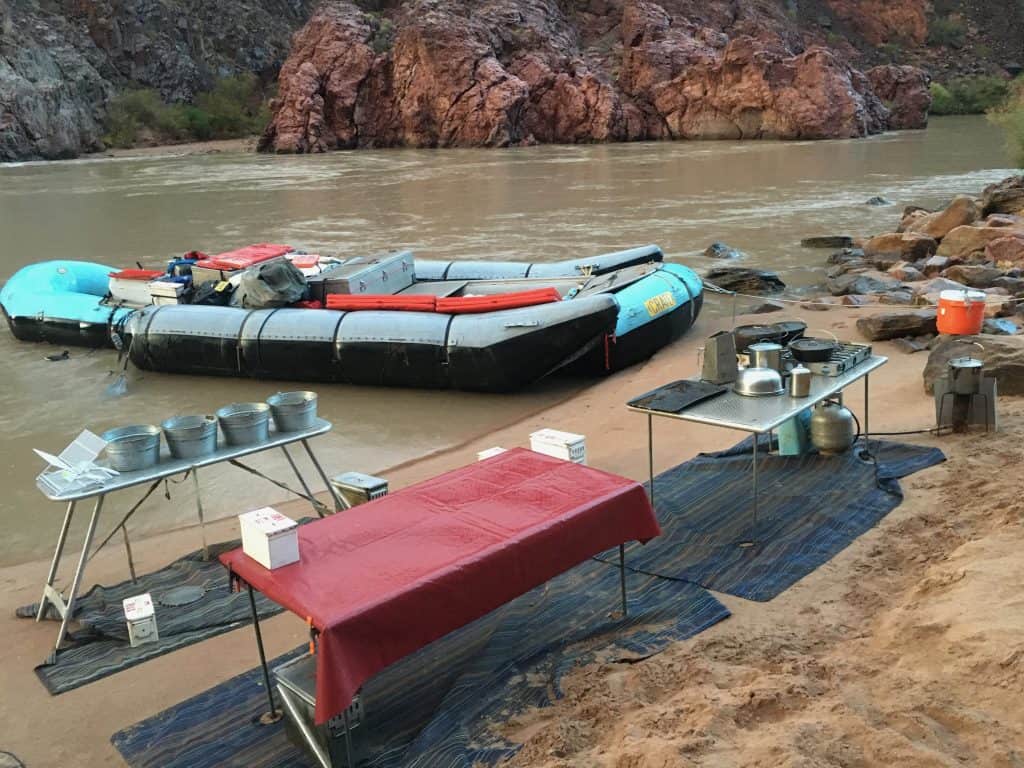 Camping on the Colorado River and Green River
To be honest, one of the best things about a multi-day rafting trip on the Colorado River or Green River is the camping.   Camps are generally set up on beaches or terraces along the river.  After the boat is unloaded, guests are encouraged to find a camping spot to make their own.  Usually there is plenty of room to spread out along the beach.  Other times, the camp is smaller, and tighter.  The kitchen is placed close to the rafts.  Bathrooms are typically placed on the far end of camp. 
Camping Gear
We supply really nice camping gear for all of our trips.  Depending on the type of trip and length this includes some combination of cots, chairs, sleeping bags, foam pads, ground tarps, and tents.  
Time in Camp
After a day of rafting, camp is set up along the banks of the river.  The rafts are secured with multiple lines to trees and rocks along the shore.  Personal gear and camping gear is shuffled off of the raft.  This includes personal dry bags, sleep kits, cots, and chairs.  Next the kitchen and bathrooms are set up.   After the boats are unloaded and the Kitchen is set-up, the afternoon is yours.  Many people join the circle of chairs and tell stories about the day.  Others take a power nap, read, or wash up in the river.  An appetizer generally precedes a healthy and filling dinner.  After dinner, the night sky replaces the day.  Stargazing is spectacular.  The warm dry desert air makes conditions ideal to fall asleep in your sleeping bag under a blanket of stars.  
The song of the canyon wren and a loud "COFFFEEEEE" will awake you from your sleep.  Everyone comes down and grabs a cup of coffee or another warm drink of choice.   Soon, it is time to come grab breakfast.  As the crew tears down the kitchen, you will have time to finish packing up your dry bags and camping gear.  After the boat is loaded, and the bathrooms are taken down it is time to get back on the river for another day of fun.  On our trips we try to get an early start.  This allows us to experience more of the off-river hikes and special places.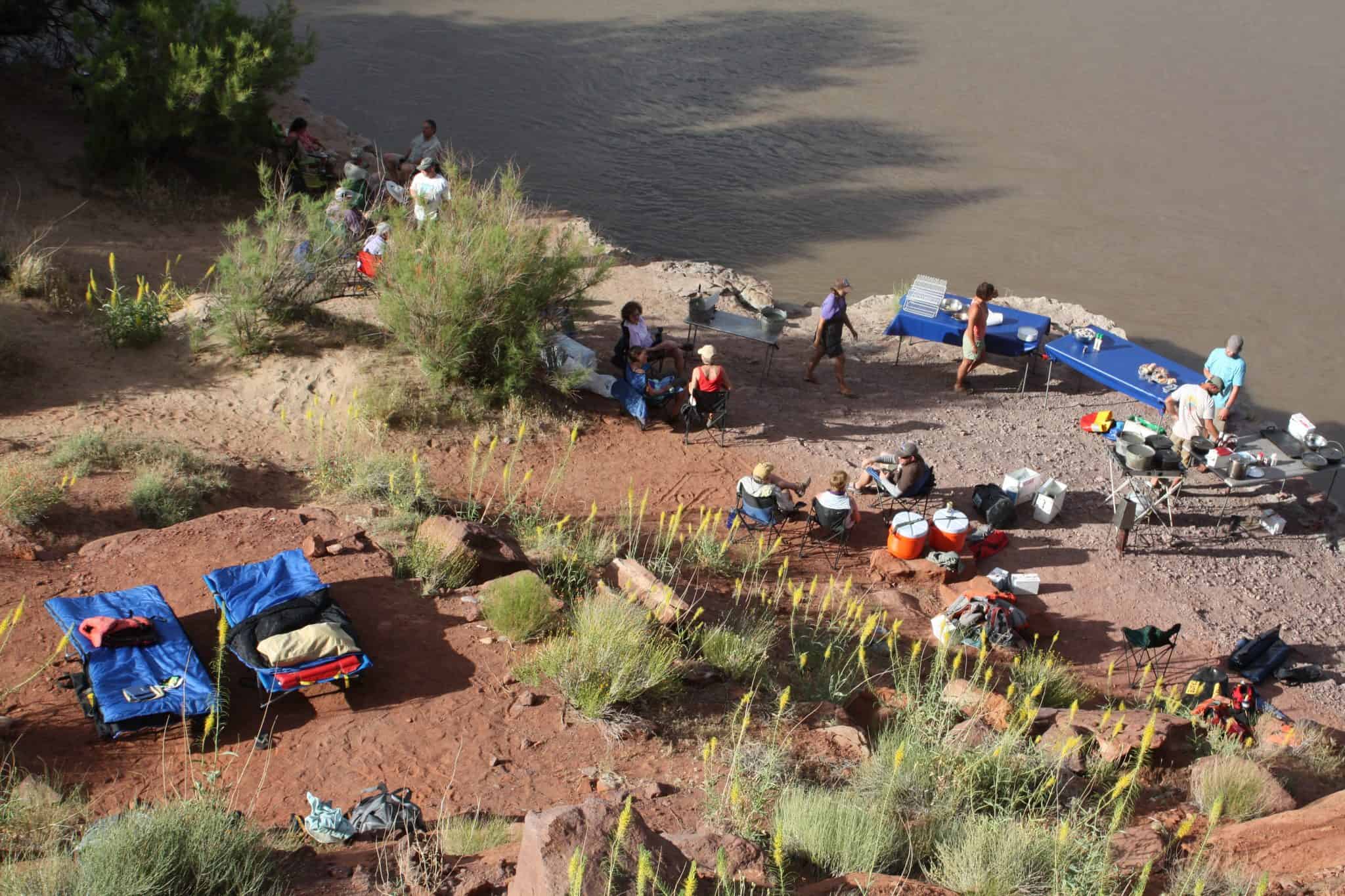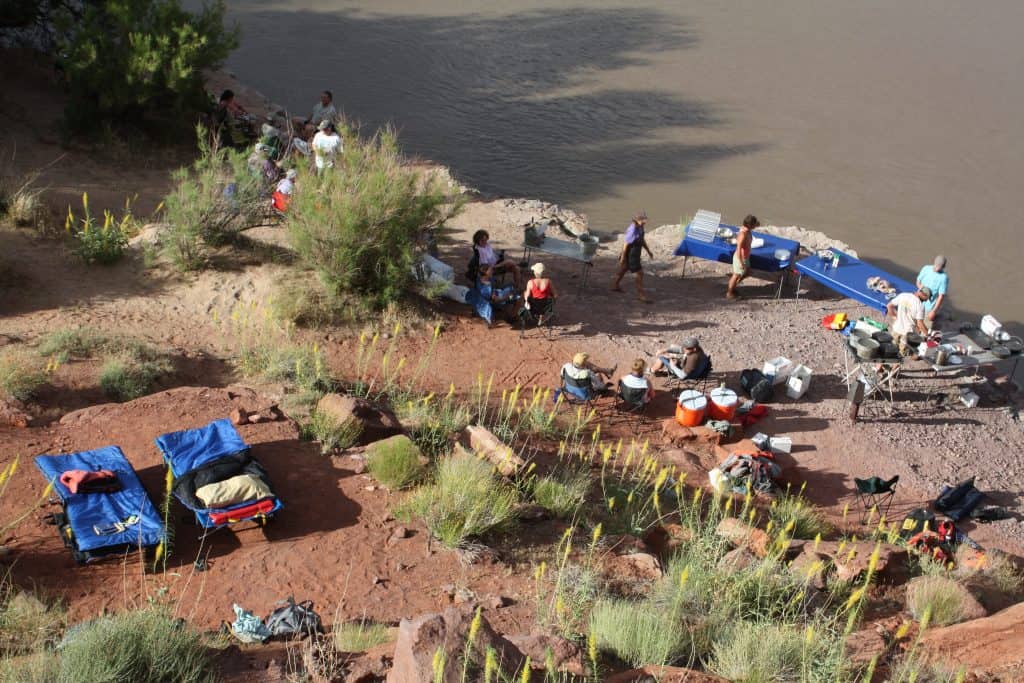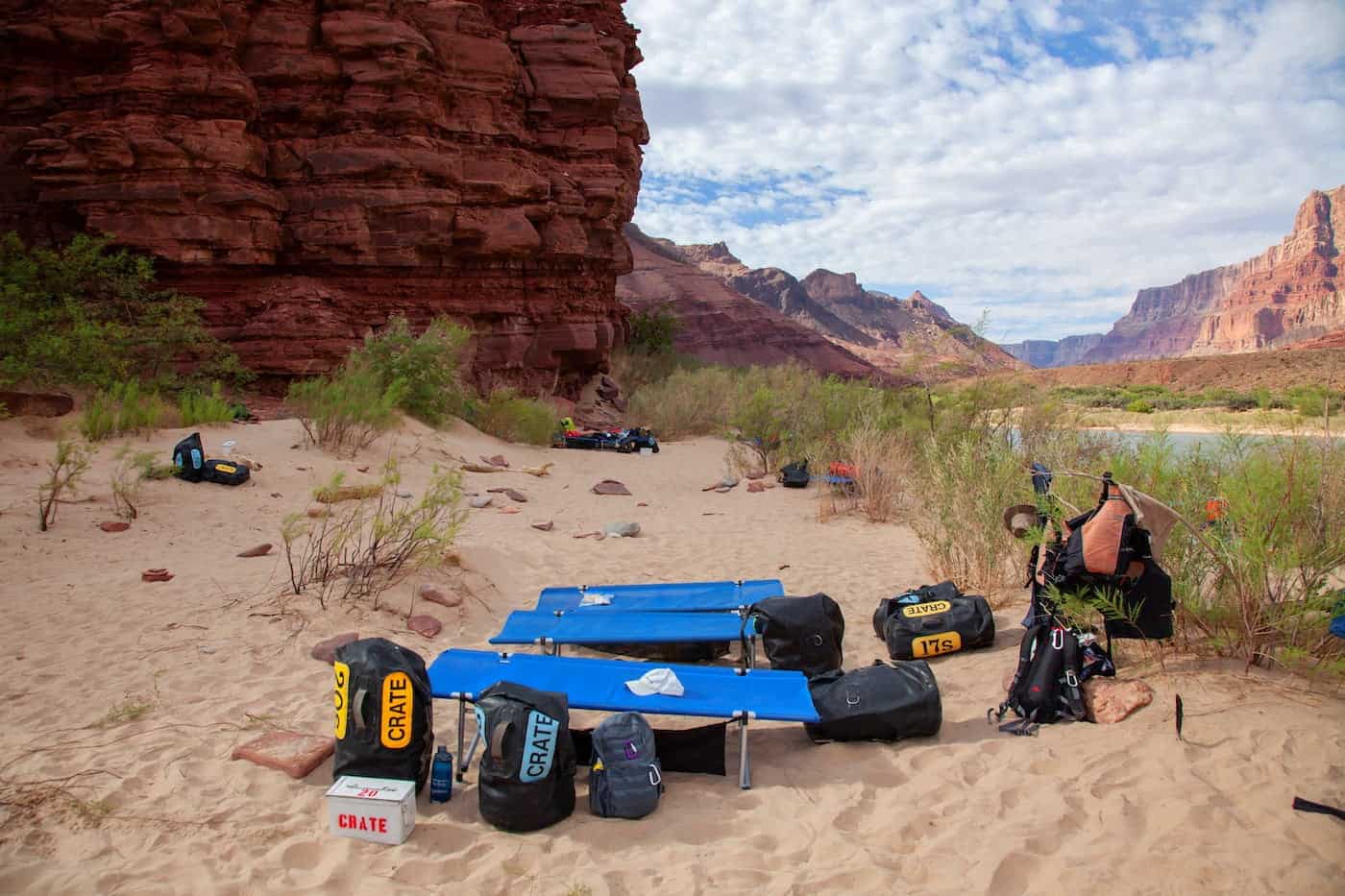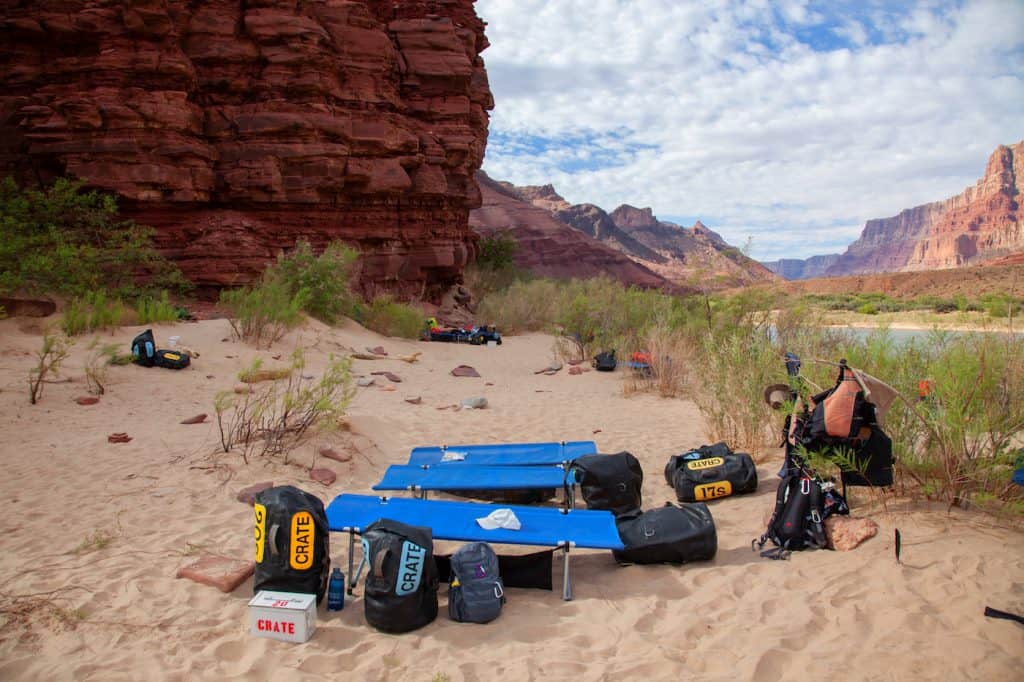 Scheduled Rafting Trips and Rates
Colorado River and Green River