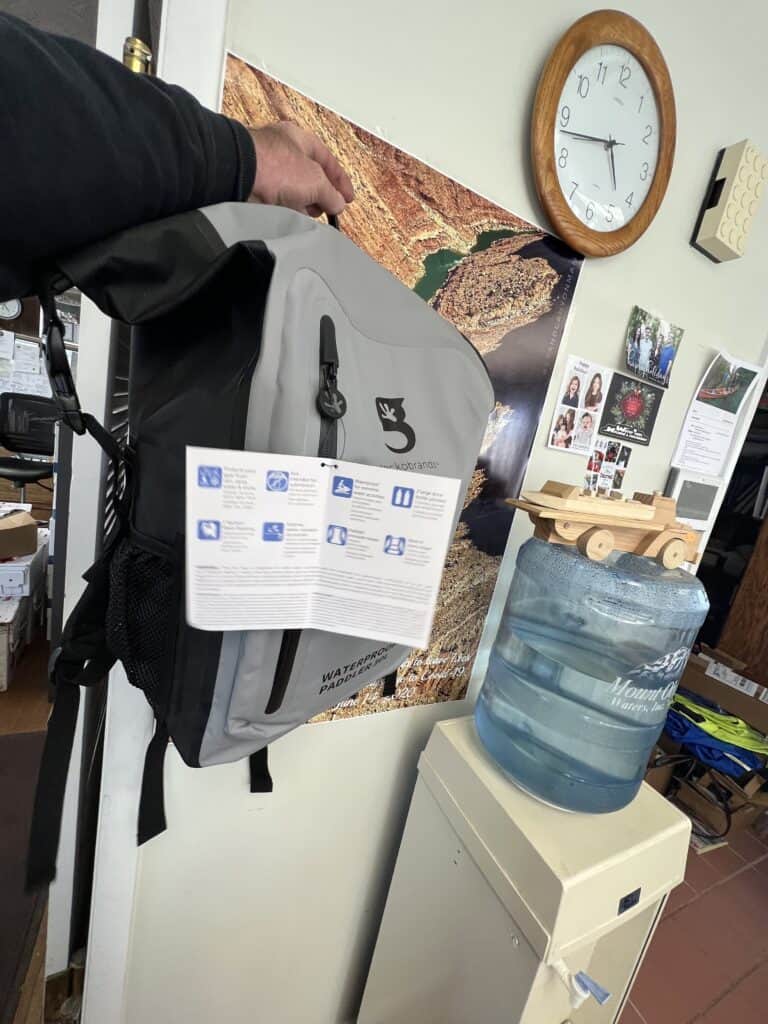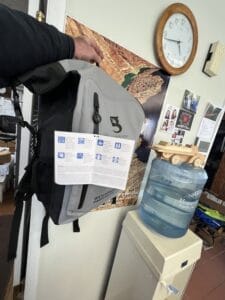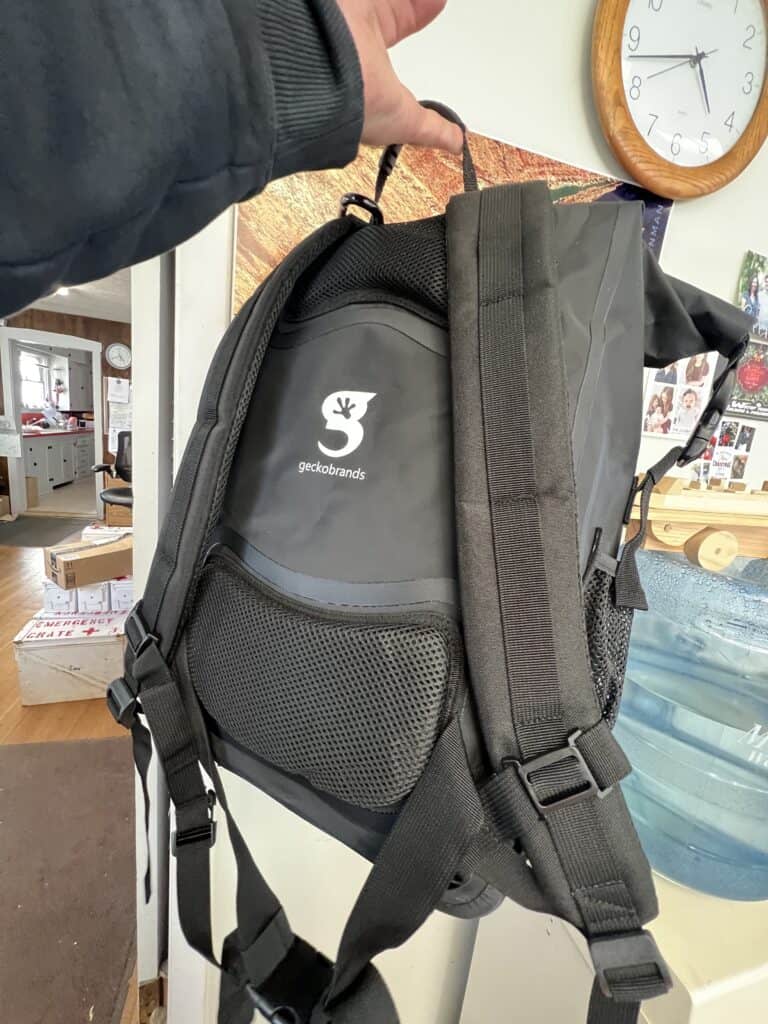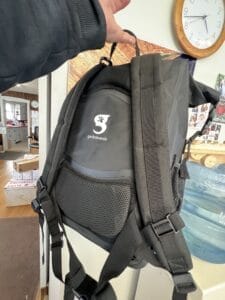 We just got in a new shipment of Gecko Brand waterproof backpacks!
They look great and come in four different colors:  Grey, Orange, White, and Mahi Geckoflage.  They are 30 L in size and are a nice accessory for river trips.  These packs are highly recommended on our Alaska rafting trips.  They provide easily accessible, dry storage, on land or water for clothes and rain suits.  The packs should also work well for Grand Canyon rafting trips. The packs are waterproof for extreme water activities like whitewater rafting, jet skiing, skiing, and canoeing, but are not intended to be submerged.
The packs have padded shoulder straps, waist and chest straps, and 2 large drink bottle pockets.   These features will make the packs work well for off-river excursions.
The packs are a bargain at $59.95+$15.oo shipping, and can be purchased immediately by calling our office at 800-253-7328.  They will be available at our online store soon.