Ultimate Gift Guide for Rafting Enthusiasts
Whether they are conquering roaring rapids or peacefully floating down a gentle river, rafting lovers are a unique breed of adventurers who thrive on the thrill of the water. If you're searching for the perfect gift for the paddler in your life, look no further. We've curated an ultimate gift guide for rafting enthusiasts that will definitely make a splash, whether they're seasoned experts or just dipping their toes into the world of river exploration.
Dry Bags and Waterproof Cases
Protecting personal belongings from water is crucial during rafting trips. Gift them a set of high-quality dry bags or waterproof cases to keep essentials like phones, wallets, and keys safe and dry. Brands like NRS, Jack's Plastic Welding, and Sea to Summit offer reliable options.
www.nrs.com
www.jpwinc.com
www.seatosummit.com
Rafting Apparel
Help them stay comfortable and stylish on the water with specialized rafting apparel. Consider quick-drying, moisture-wicking clothing, UV-protective rash guards, and water shoes with excellent grip. Look for brands like NRS, Patagonia, and Chaco for reliable and fashionable options.
www.nrs.com
www.patagonia.com
www.chacos.com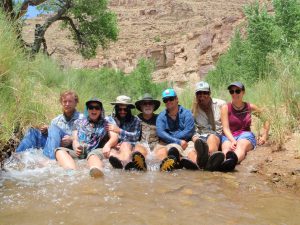 GoPro or Waterproof Action Camera
Capture the exhilarating moments of a rafting adventure with a GoPro or a waterproof action camera. These compact devices can be mounted on helmets, life vests, or rafts to record high-quality videos and photos. Choose a model with image stabilization for smooth footage, and don't forget to include additional mounts for versatile shooting angles.
www.gopro.com
River Guide Books
For those who enjoy exploring new rivers and navigating diverse rapids, a comprehensive river guidebook can be a thoughtful gift. Look for guides that provide detailed information on different rivers, including difficulty levels, points of interest, and safety tips. We have guides book available on our website for Grand Canyon, Desolation Canyon and Cataract Canyon.
www.crateinc.com/shop
Rafting Adventure Gift Certificate
Give the gift of a thrilling rafting experience by purchasing gift certificates for guided rafting trips. CRATE offers customizable gift certificates that fit your needs. We offer single day trips as well as multi-day.  This gift allows your loved one to choose their own adventure. Call or e-mail us to get started on a gift certificate.
www.crateinc.com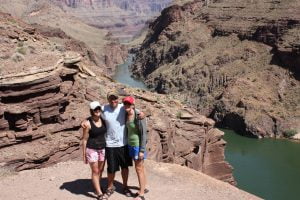 Finding the ideal gift for a rafting lover involves considering their passion for adventure and the unique challenges they face on the water. Whether it's practical gear, personalized items, or thrilling experiences, the gifts mentioned above are sure to delight any rafting enthusiast and add an extra layer of excitement to their next river expedition. Happy gifting and may the rivers be ever in their favor!