#1.  Walk on a Glacier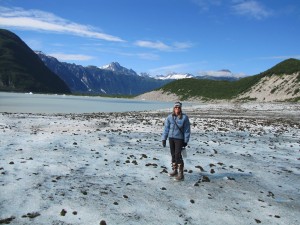 Positioned below the Tatshenshini and Alsek River confluence is the Walker Glacier.  Though the Walker Glacier has been receding continually since the first Colorado River & Trail Expeditions trip in the late 1970's,  it still offers a relatively short hike to its base where it is possible to get on top of the glacier and hike on it amongst miniature ice rivers and waterfalls, deep blue crevasses, and huge boulders it has carried on its back for thousands of years.
#2.  Captain Your Own Boat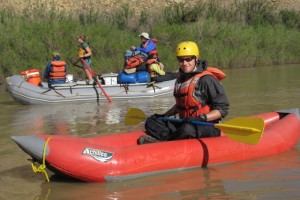 Join Colorado RIver & Trail Expeditions on a Green River rafting trip through Desolation Canyon and pilot your very own one-person or two-person inflatable kayak through over 50 mild to wild Class II and Class III rapids.  No prior experience is necessary, as the guides will give you instruction. Each day the rapids get bigger to match your increasing ability.
#3 Take a Leap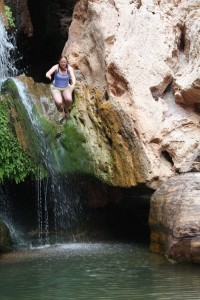 One of the most beautiful places in the Grand Canyon is Elves Chasm.  The chasm is full of ferns and a lovely waterfall in a setting that is as spectacular as any on Earth.  During the times the Colorado River is flowing muddy, Elves Chasm is especially inviting because of its cool clear water.  The only way to truly experience Elves Chasm is to swim through its inviting pool and climb up behind the waterfall where there is a perfect place to take a jump into the pool below.
#4.  Sleep Under a Blanket of Stars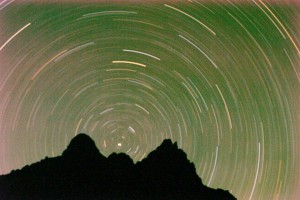 For most of our human existence the stars have been our compass, our calendar, and our source of myths and legends.  Unfortunately, over the last 100 years the light pollution from cities and towns has made it hard to see the sky as our ancestors did for thousands of years.  A river trip down any of the rivers in the Southwestern United States is a great way to see the moon, stars, and planets in a setting free of light pollution.  The Colorado Plateau is recognized as one of the best star gazing areas in the United States because of how sparsely populated it is.
#5.  Enjoy a Thunderstorm in the Desert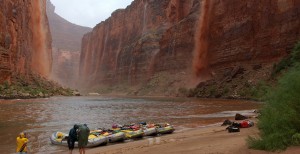 It is rare for it to rain in the desert, but when it does, it is incredibly exciting.  The Monsoon Season usually starts in mid-July and ends about the third week in August in the Colorado Plateau region.  The normal scheme of things is for the clouds to start building shortly after lunchtime leading into wind, thunder, lightning, and finally a downpour of rain in the afternoon. The storm is usually short lived and clears up by dinner time.  During the months of July and August the storms are usually a welcome cool down from the hot dry summer.  If one is really lucky they might get to experience rim falls.  Rim falls are waterfalls that pour off of the canyon walls into to river.  They are formed when it rains hard enough for the water not to soak into the desert soil.
#6.  Choose Real instead of Virtual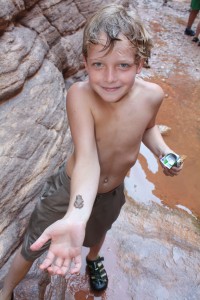 In today's society it is hard to escape the virtual world.  Everywhere you go, people are zoned in on their smartphone partaking in Facebook, Twitter, Pinterest, and watching Youtube videos.  2013 is a year to get back to real friends, real family, real games, and real experiences.  The best way to do this is to go to a magical place where these devices don't work.  Multiday rafting tours are an excellent way to accomplish this. Once a couple of days have passed, real adventures and memorable experiences will far outshine the virtual world.
#7.  Peruse an Ancient Gallery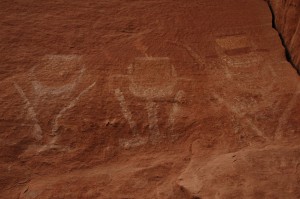 The ancient rock art left behind by the Fremont and Ancestral Puebloan Cultures of the Colorado Plateau is some of the most interesting and beautiful found anywhere.  No one can definitely say what the art means, but most agree it was an important part of ancient culture.  The rivers of Southeast Utah and Northern Arizona offer a great way to experience these magical, mysterious rock art panels.
#8.  Float into the Wild West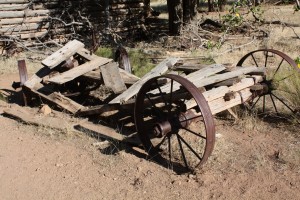 Desolation Canyon is in a remote area of Eastern Utah.  It is Cowboy Country in every aspect of the word.  Access to the area is the Green River, which offers the perfect highway to see the sites and ruins of the old West.  Desolation Canyon has been home to homesteaders, ranchers, wranglers, outlaws, and Native Americans.  All along the banks of the Green River are reminders of this, including herds of wild horses.  Highlights of the 5-day Desolation Canyon adventure include stopping at historic Rock Creek Ranch, hiking to an old bootlegger hideout, and stopping at Flat Canyon to view a spectacular petroglyph panel.
#9.  Watch the Grand Canyon's Walls Rise and Fall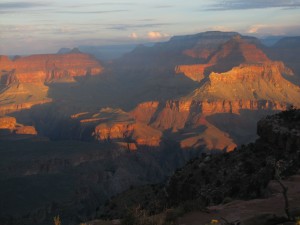 To know the Grand Canyon is to travel through all 278 miles of its grandeur.  This means rafting the Colorado River from Lee's Ferry to Lake Mead.  There is something special about seeing the canyon's walls rise at the beginning of the trip and gradually fall away at the end.
#10. Un-runable Rapids? Then Helicopter Portage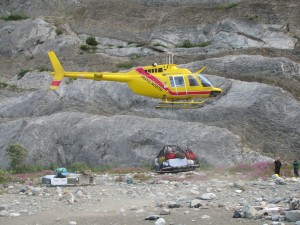 Experience a thrilling helicopter ride over a section of Class VI rapids when you join Colorado River & Trail Expeditions on their Alsek Rafting Expedition August 4-15, 2013.  At Turnback Canyon the Tweedsmuir Glacier has pushed the river up against a solid wall of granite, creating a 5 mile section of whitewater that is un-runable for rafts.  The night before the portage, the rafts are de-rigged and prepared for portage.  Then the next morning the helicopter swoops in, picks up the gear and passengers, and transfers them below Turnback Canyon.  The portage takes about 10 helicopter trips.
#11.  Rejuvinate with a Power Nap
Maybe the best thing about getting away for a few days on a river trip is the ability to leave your troubles at home.  To have a mind that is worry free is one of a river's great blessings. After a few days of living with the Earth and the wind playing with your hair, relaxation will come easy.  This relaxation will lead to the great pastime of taking a noon time power nap sprawled out on the sand after a yummy lunch!
#12.  Capture True Wilderness in the Soul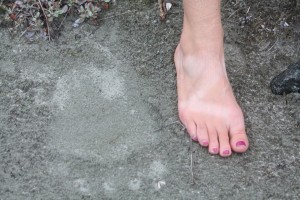 On Colorado River & Trail Expeditions' last Alsek River trip, the group saw over 30 Bears (Black and Grizzly), 2 Wolverines, a Wolf, Mountain Sheep, and countless Eagles.  The wildlife is the just the beginning! Besides the animals, there are glaciers, icebergs, craggy peaks, dense forests, giant unnamed lakes, and a huge river with a couple of Grand Canyon style rapids.  Sitting around a big fire in the midnight sun telling stories and soaking up the wildness does wonders for you soul.
#13. Do Something You Never, Ever, Ever,  Dreamed of Doing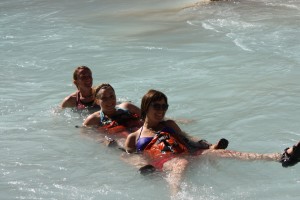 There are countless stories of people who had never camped a night in their life until they took their first river trip.  For most of them, the river trip was life-changing, and they claim it was the best thing that they ever did.  Many have come back for other trips.  So don't let a fear of camping or living outside deter you.  The meals, camping equipment, and bathrooms are better than any campground, and the river is always there for washing your hair.  Besides, Colorado River & Trail Expeditions will take great care of you, as will the the Rivers and Canyons.
Colorado River & Trail Expeditions offers rafting trips through North America's most beautiful locations.  To learn more about these incredible experiences visit their website www.crateinc.com or call 1-800-253-7328.