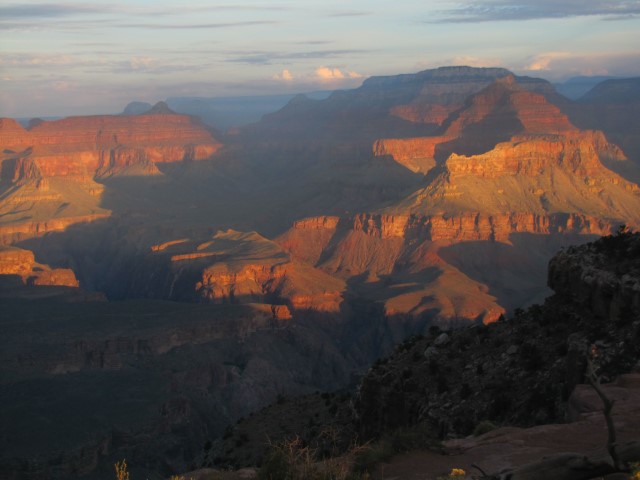 The Grand Canyon is a wonderful place to visit all year round.  The winter can be cold, but offers some amazing photography opportunities because of possibility of the canyon being covered with a blanket of snow.  The summer is a great time for rafting or to spend on the rim, but can be hot for backpacking and hiking.  The spring and fall are the perfect times for hiking the trails and backpacking in the Grand Canyon.
The park is heavily crowded during summer, spring, and fall months, but can be a little less crowded in the winter.
If you are an adventure seeker and are looking for the best white water rafting experience though, you must plan your Grand Canyon holiday between April and September. This is the best time to raft the Grand Canyon. The water released from Glen Canyon Dam is a cold 48 degrees Fahrenheit, making splashing through the whitewater of the Grand Canyon "shocking."
For those looking for a quiet and peaceful holiday, the ideal time to visit the Canyon would be between December and February. But be prepared to experience the chilly weather. Pack lot of warm clothes to bear the frosty temperature.
To make the most of your Grand Canyon holidays, decide what you want to do and then check the local weather conditions to ensure that the weather is ideal for enjoying the activities you want to take part in.