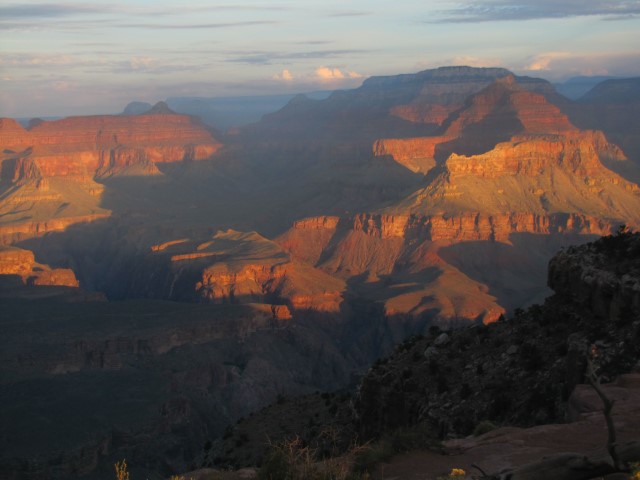 The Grand Canyon is a year round destination. Approximately 4 million tourists flock this amazing destination every year.
The park is heavily crowded during summer, spring, and fall months. If you wish to avoid the crowds and do not want to face any difficulty in finding lodging, you must plan your trip to the Grand Canyon between March and May or in between September and November. The sweet weather and fewer tourists would let you enjoy your Grand Canyon vacation thoroughly. Between September and November the park offers more facilities and trails, letting the tourists do lot of things.
Summer is not only the peak season in the park, with hordes of tourists and limited availability of lodging, the temperature often exceeds 38 degree Celsius. Unless you want to get burned, avoid going to the Canyon between June and August. If you plan to hike, summer is again not the best time to plan your vacation to Grand Canyon. Sunburn and dehydration would spoil the fun.
If you are an adventure seeker and are looking for the best white water rafting experience though, you must plan your Grand Canyon holiday between April and September. It is indeed the best time to raft the Grand Canyon. The water in the Glen Canyon Dam touches 48 degrees Fahrenheit, making splashing in the waters on hot summer days simply great.
For those looking for a quiet and peaceful holiday, the ideal time to visit the Canyon would be between December and February. But be prepared to experience the chilly weather. Pack lot of warm clothes to bear the frosty temperature. Winter trip to the canyon is simply unbelievable.
To make the most of your Grand Canyon holidays, decide what you want to do and then check the local weather conditions to ensure that the weather is ideal for enjoying the holidays the way you want to.