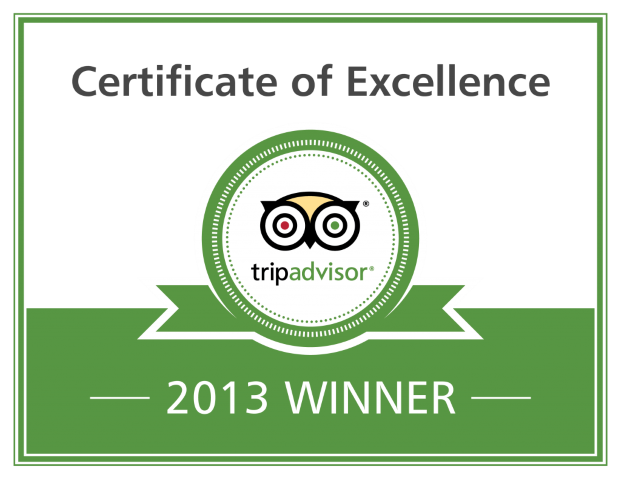 Colorado River & Trail Expeditions has been awarded a 2013 Certificate of Excellence from Tripadvisor.com for its rafting trips.  This is the second straight year C.R.A.T.E.  has received this accolade, which honors hospitality excellence.  This accolade is only given to tour companies that consistently achieve outstanding reviews on Tripadvisor from their guests.  Only about 10% of those companies and organizations listed with Tripadvisor.com receive this prestigious award.
In order to qualify for this award CRATE had to maintain an almost perfect rating as reviewed by travelers.  Additional criteria included the volume of reviews received during the past 12 months.
CRATE is honored to be rated so highly by their guests and is grateful for all of its wonderful employees who put together such wonderful trips.