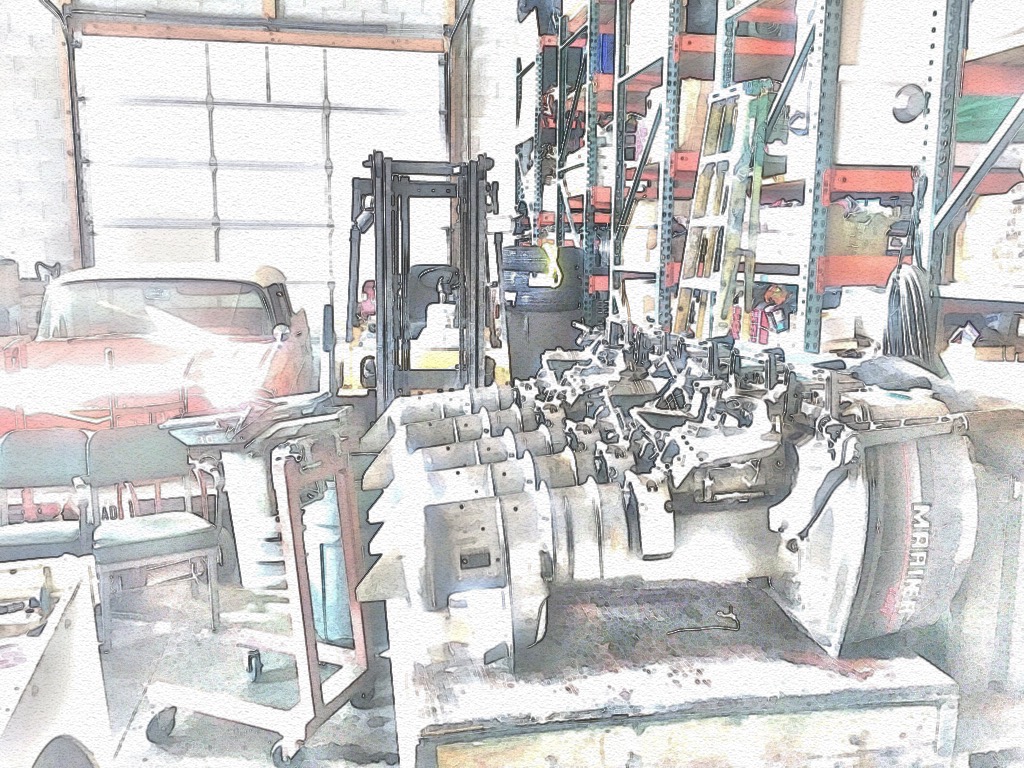 Salt Lake Warehouse
One of the most common questions fielded by rafting guides is "What do you do in the offseason?"  As everyone knows guides work really hard during the river season.  Long hours, hard physical labor, and the mental challenges that go along with taking care of guests and other guides are the norm for the better part of six months.  When our last trips get off sometime towards the end of September our guides go in lots of different directions.  Some of them work on Brine Shrimp boats on the Great Salt Lake or coach or patrol in the Ski Industry.  A few of our guides are furthering their already impressive educations while others decide to take the time off of work and concentrate on travel.
At the CRATE office, things are more laid back during the fall and winter season.  Our main focus is to gather bookings for the coming seasons.  Considerable time is also spent attending meetings with the National Park Service and BLM, writing reports for the different agencies we work under, and organizing paperwork for the Federal Motor Carriers Division.  Other office projects include working on marketing and social media, keeping our guides up to date on certifications, and answering questions via e-mail and phone calls.
Warehouse work this year has mainly consisted of rubber work on our boats and going through our outboard motors.  In the photo below, one of our 37′ motorized rafts is ready to be painted.
Before the paint is applied the boat is checked to make sure it holds air adequately, rub pads are placed where the aluminum frame has started to wear through the fabric of the boat, and D-rings and valves are checked and replaced if necessary.  Next, the boat is sanded down and any loose paint is removed.  Finally, the boat is taped and painted.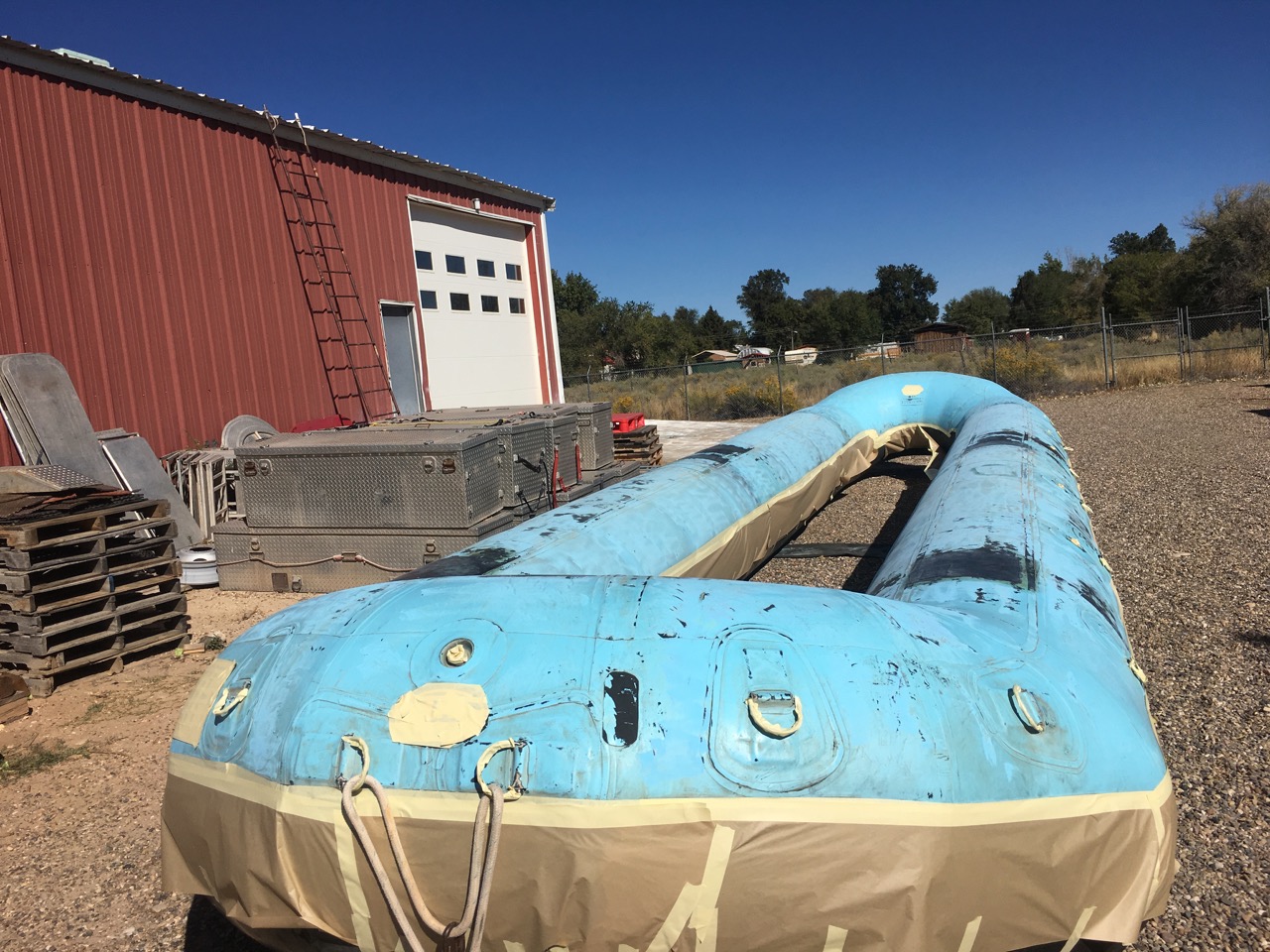 37′ Motor raft used in Grand Canyon is ready for paint.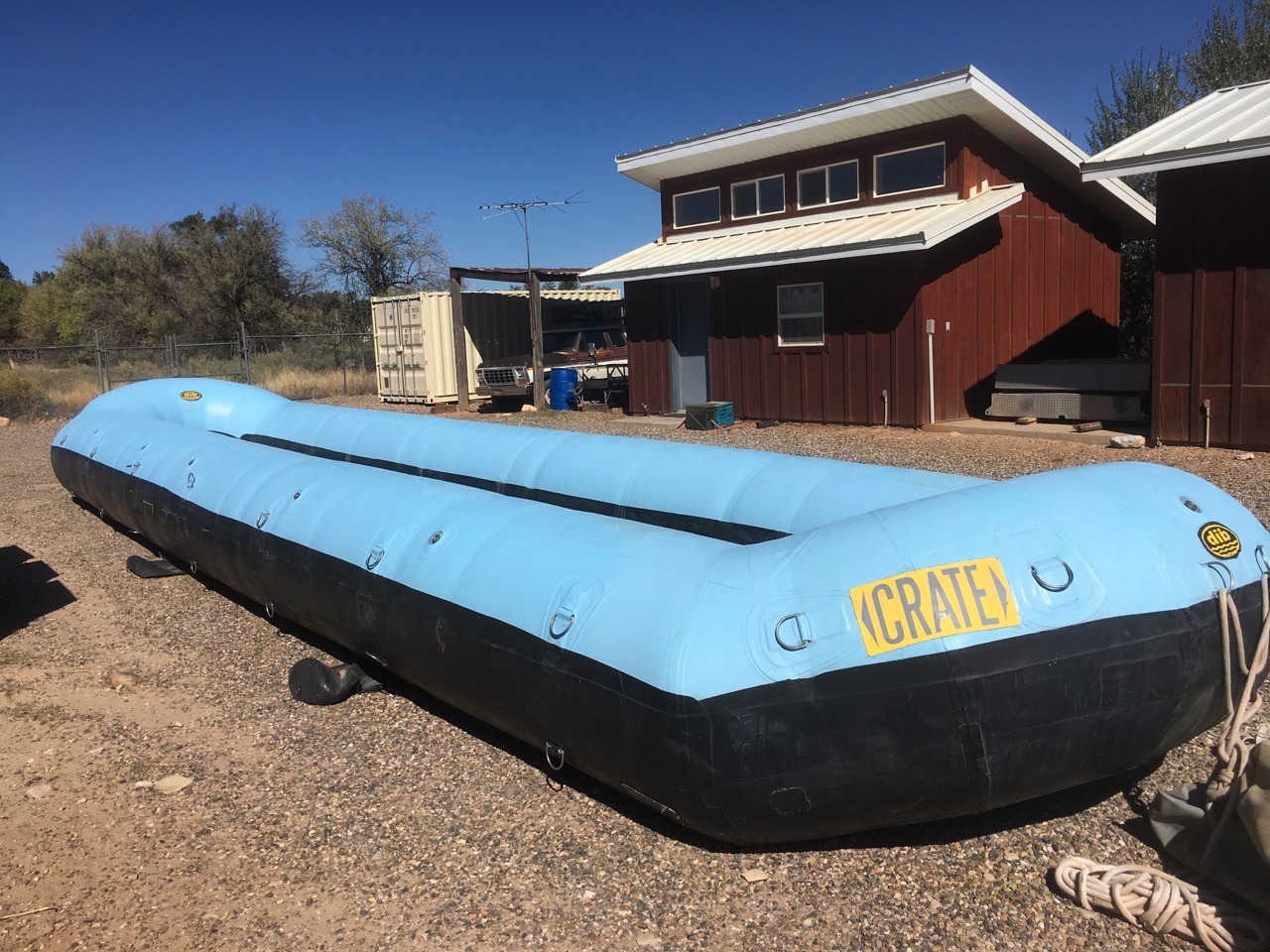 Boat after paint job.
Side tubes are a similar process to the boat.  This year each side tube was carefully looked at, patches were placed if necessary, and then sanded and painted accordingly.  The side tubes and boats that we use for our motorized trips are incredibly well built and amazingly durable.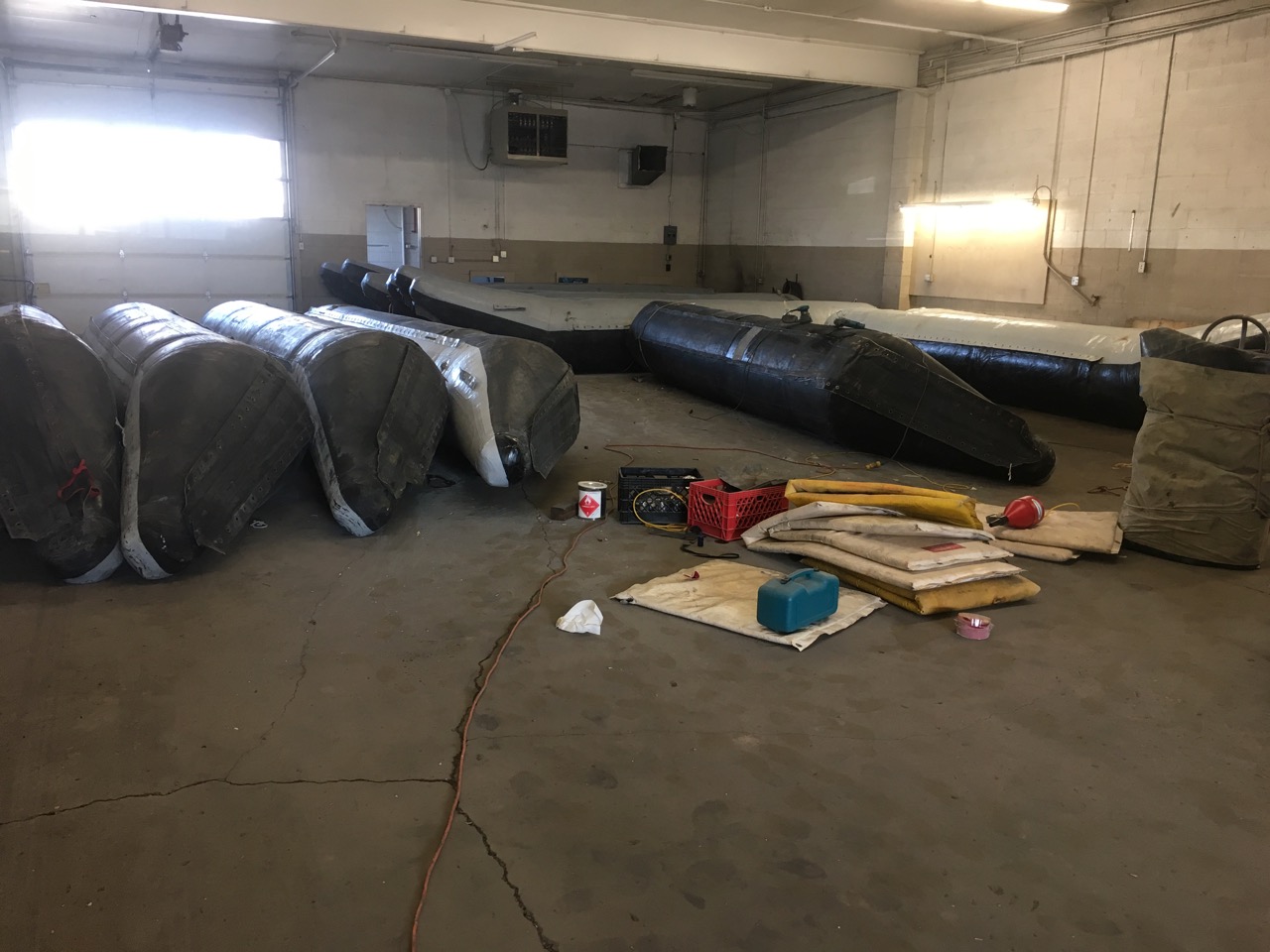 Side tubes rolled out and checked over.
Normally we use 11 side tubes in Grand Canyon and 6 in Green River for our Utah operations in Cataract Canyon.  This past fall CRATE was awarded a contract to bid on National Park Service trips in Grand Canyon so we added 4 more tubes.  So far we have not done any of the trips, but potentially we may need these extra tubes to run the trips.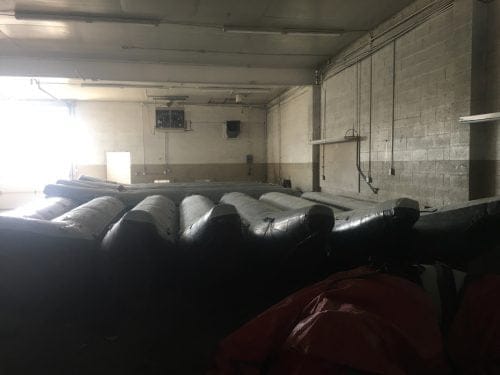 Army of Side Tubes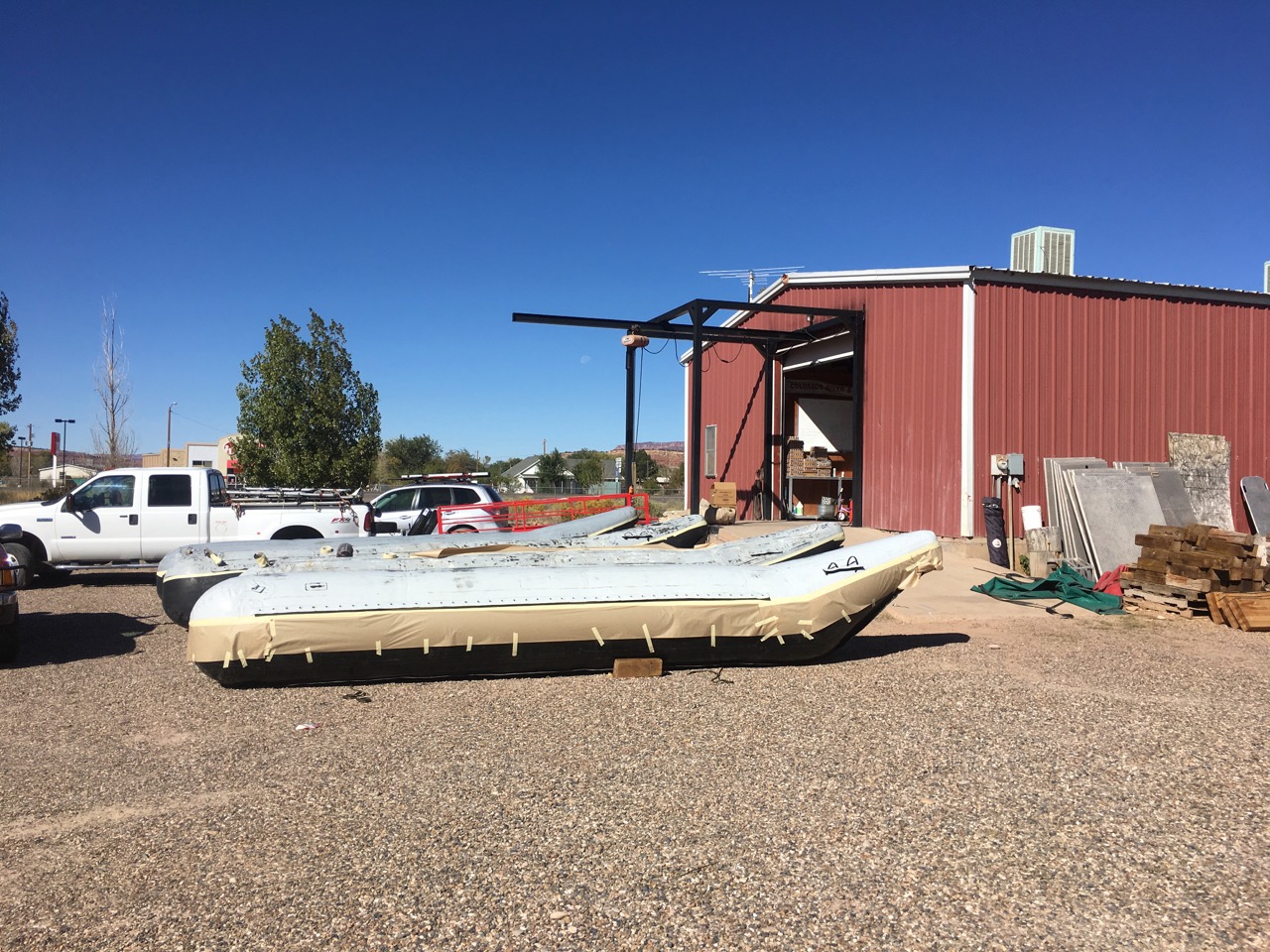 Painting Side Tubes in Fredonia, AZ.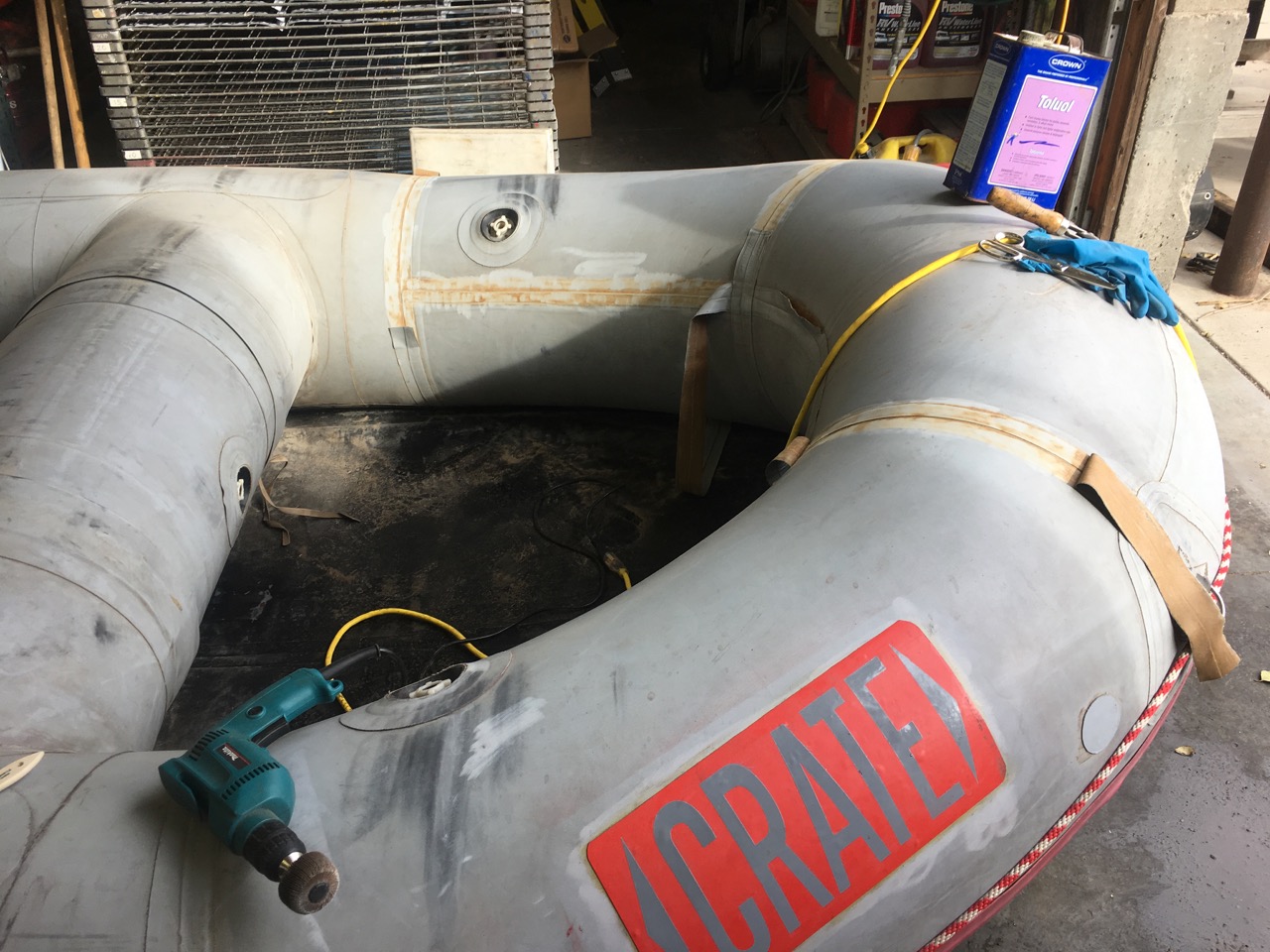 More Rubber Work This Fall. Replacing Seam tape on one of our Havasu boats.
Besides rubber work, we also spent time on our outboard engines.  Most of the motors just needed routine maintenance and stabilized gas ran through them for the winter.  Others needed much more work.  This photo is taken of the piston from one of our pusher motors in Green River.  The motor suddenly died on our last trip of the season.  Apparently, one of the piston rings broke and gouged the piston and cylinder.  Currently, the cylinder is being reamed out larger and a larger piston will be put in its place.  Then we will put the engine back together and see if it runs.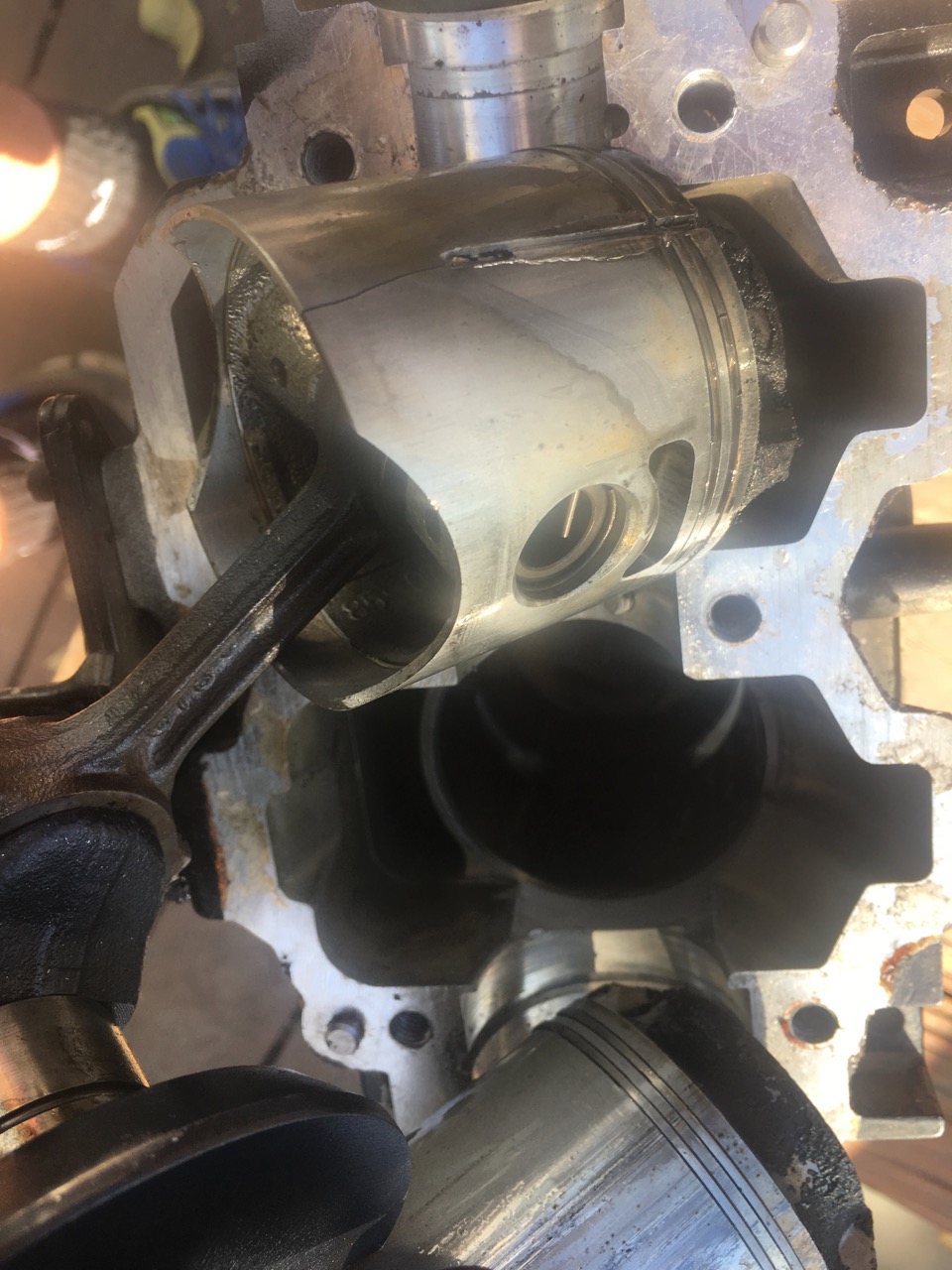 Our old pusher motor Z died on our last Westwater Trip of the season. It looks as though the piston ring broke and gouged the cylinder.
One of the great things about our offseason meetings is the places they are held.  Utah meetings are held at Red Cliffs lodge along the Colorado River and Grand Canyon meetings are held at the Grand Canyon.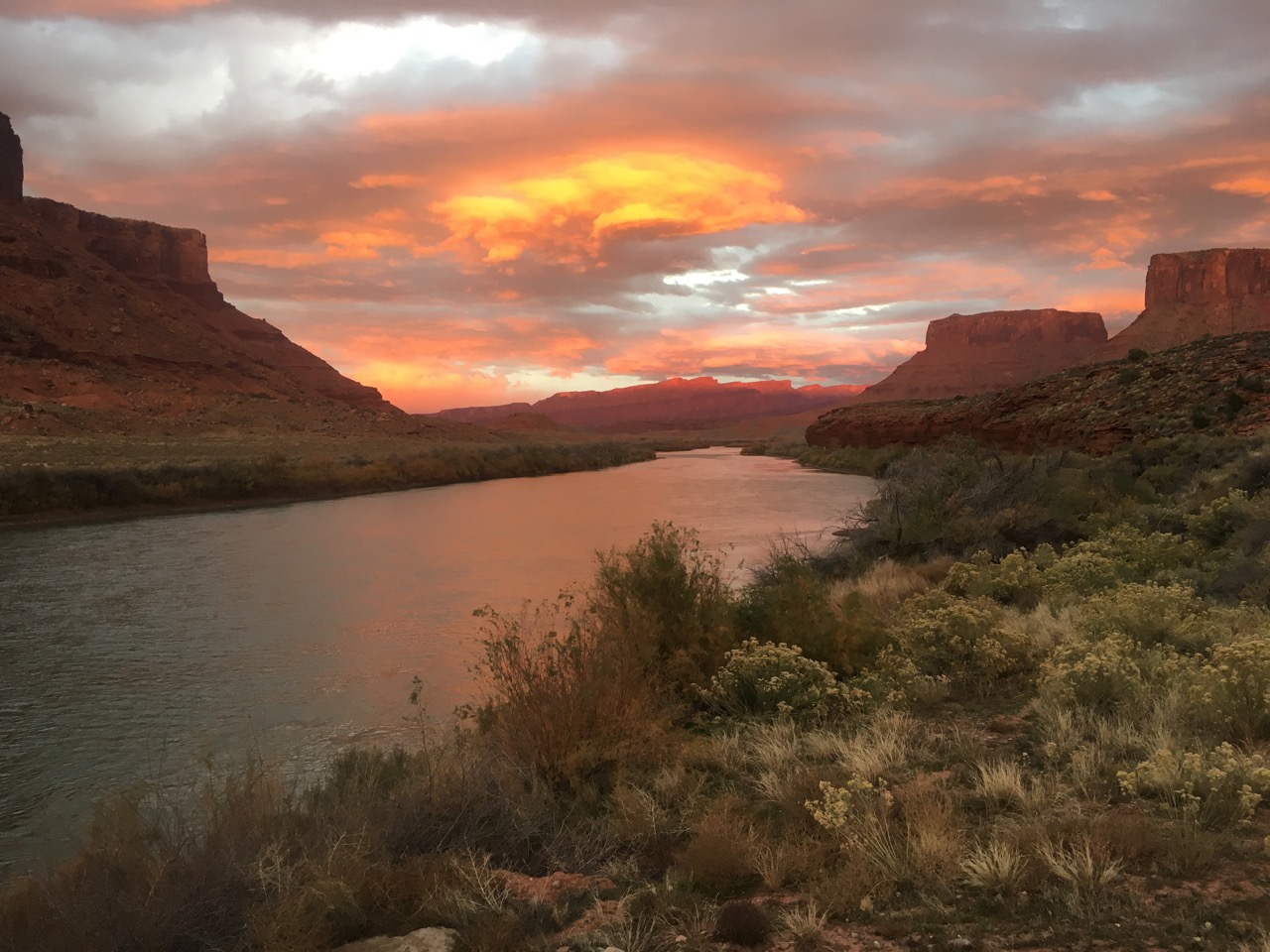 Sunset at Red Cliffs Lodge along the Colorado River.