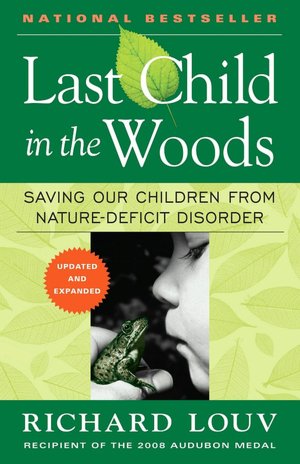 FEATURED BOOK OF THE WEEK:
LAST CHILD IN THE WOODS: SAVING OUR CHILDREN FROM NATURE-DEFICIT DISORDER
by Richard Louv
$14.95
This Book can be purchased online at the CRATE BOOKSTORE.
In his landmark work Last Child in the Woods, Richard Louv brought together cutting-edge studies that pointed to direct exposure to nature as essential for a child's healthy physical and emotional development. Now this new edition updates the growing body of evidence linking the lack of nature in children's lives and the rise in obesity, attention disorders, and depression. Louv's message has galvanized an international back-to-nature campaign. His book will change the way you think about our future and the future of our children.
This book can be purchased by following the Western Americana link found in the Colorado River & Trail Expedition's online store.
In honor of Nature Deficit Disorder, we are giving a greatly discounted rate on our 2012 Desolation Canyon Rafting Trips.  This trip is a great multi-generational river trip because it offers activities and excitement for all ages.  Visit www.crateinc.com for trip dates.