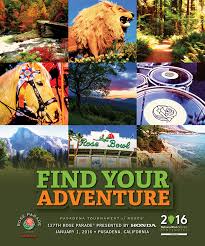 This year the theme of the Pasadena Tournament of Roses Parade is "Find Your Adventure."  This theme arose from the unique partnership between the Pasadena Tournament of Roses and the U.S. National Park Service who both aim to "preserve history, connect people through real-life experiences and engage the public in new adventures."  2016 marks the centennial of the National Park Service.  Since 1916, the people of the United States and the world have entrusted the National Park Service with protecting our national parks. With the help of  concessionaires, volunteers, and park partners, the NPS safeguard more than 400 places and share their stories with more than 275 million visitors every year.  It is obvious that Ken Burns was right when he titled his documentary about the National Parks as "America's Best Idea."
As an authorized concessionaire in Grand Canyon, Glacier Bay, and Canyonlands National Parks; Colorado River & Trail Expeditions feels privileged to partner with the National Park Service.  So if you are trying to find your adventure in 2015 here are some ideas.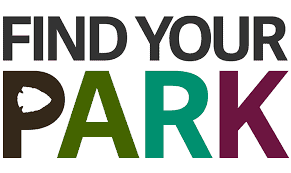 VISIT A NATIONAL PARK IN 2016
Click Here to find National Parks Close to You
The most popular National Parks in terms of visitation are:  Great Smokey Mountains, Grand Canyon, Yosemite, Yellowstone, and Rocky Mountain National Park.
The least visited National Park is the Gates of the Arctic.
Mark your calendar for these entrance fee–free dates in 2016:
January 18: Martin Luther King Jr. Day
April 16 through 24: National Park Week
August 25 through 28: National Park Service Birthday
September 24: National Public Lands Day
November 11: Veterans Day
HAVE A WILDERNESS EXPERIENCE
The best way to connect yourself with nature is to immerse yourself in it, and there is not better way to immerse yourself than to take a multi-day rafting trip.  If you think you are ready to "Find Your Adventure on a River," here are some suggestions:
For Families:
Green River Rafting through Desolation Canyon: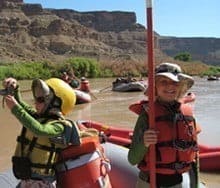 5 Days/4 Nights of class II-III rapids, beautiful beaches, giant cottonwood trees, good hiking, and lots of Fremont Indian petroglyphs and ruins.
This is the best family adventure because it offers something for everyone.  Guide your own "ducky" through 50 mild to wild rapids, or sit back and take in the experience on a guided raft.  Go hiking, or relax on the beach and read.
For the Couple or Individual: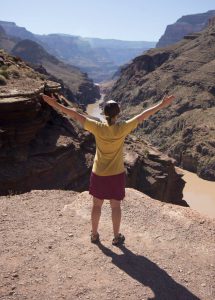 8 Days/7 Nights on the most famous river through the most famous canyon on Earth.  Shorter and longer trips are available, but a minimum of 8 days is required to experience all 278 miles of the Grand Canyon.  Shorter trips only include part of the canyon and require a hike or helicopter ride in and/or out of the canyon.
For the adventure traveler:
Cataract Canyon and Canyonlands National Park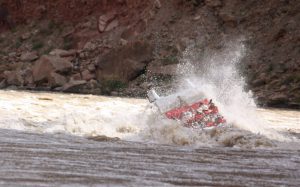 4 Days/3 Nights is the minimum recommended time to experience Canyonlands National Park on a Cataract Canyon rafting trip.  Cataract Canyon is famous for spectacular whitewater during spring run-off, and Canyonlands National Park offers great hiking opportunities all year round, though spring or fall is often preferred because of slightly cooler temperatures.  It is recommended to stay in the Moab, Utah area for a few days before or after your trip to experience Arches National Park, slickrock mountain biking, off-road tours, and other adventure travel options.
For the Purist:
Tatshenshini and Upper Alsek River Expeditions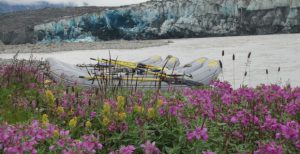 12 Days/11 Nights
Pure wilderness with Grizzly Bears, Glaciers, and the potential for rain.  This trip is for the adventurer who embraces the elements.  Every bit as spectacular as the Grand Canyon in a completely different setting.